The weekend shall soon arrive for you to chill and relax. With just a few hours to go for that one last weekday, it's time to smile and feel happy about the moment that the fun days aren't far away.
Say goodbye to Thursday and welcome Friday with a punch and a bunch of memes. Celebrate Friday from its start to the end with some hilarious and relatable memes. Check out the classic and funky collection to get the Friday feeling.
"Just trying to make it to Friday..."
Yaad aaya? It's Friday
Celebrate Friday with the Mr. Bean meme template
Yes, you made it there!
Scream it loud to enjoy the Friday vibe
Cheers, it's party time
You may dance along with your pet to recreate this 'pawty' look
Oops, Friday isn't over. Get back to WORK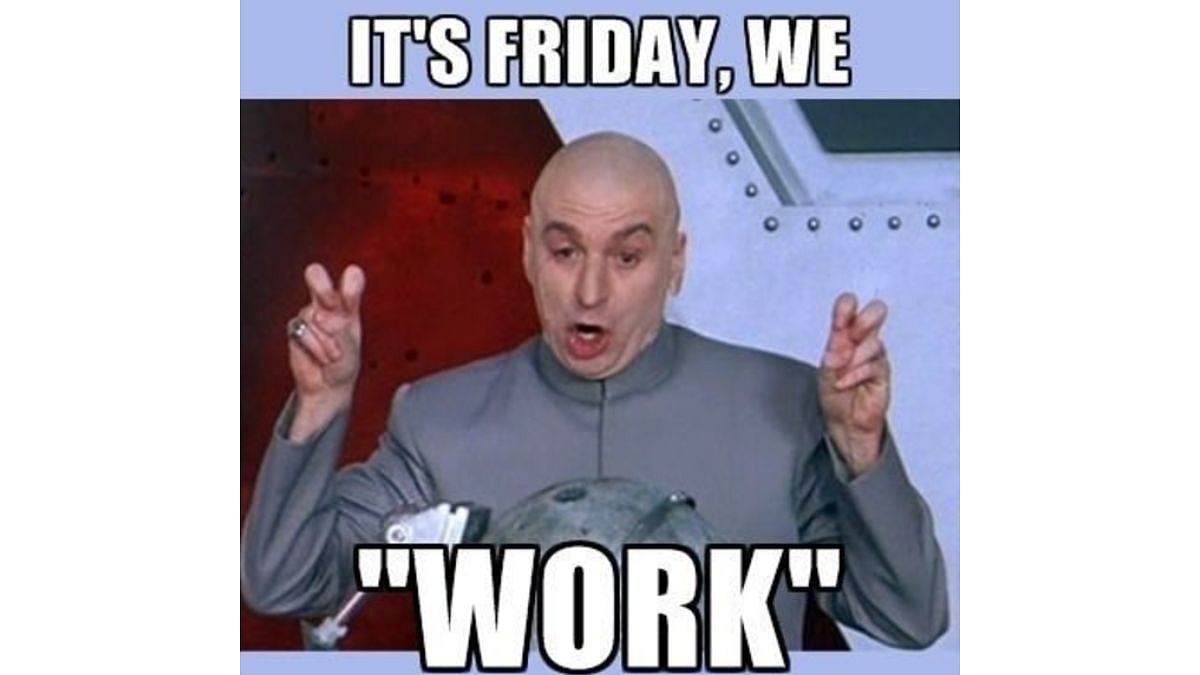 (To receive our E-paper on WhatsApp daily, please click here.  To receive it on Telegram, please click here. We permit sharing of the paper's PDF on WhatsApp and other social media platforms.)