Trigger Warning: Mentions of suicide
Pune: In a heart-wrenching incident, a senior citizen and her son in Bhosle Village Society in the city died by suicide. The duo had previously attempted suicide in May along with the patriarch of the family after they slipped into depression owing to personal issues.
The sexagenarian and her son died on Monday, June 26, shortly after they were discharged from hospital. The deceased were identified as Janabai Abnave (60) and her son Chetan (41).
Woman & Son survived first suicide attempt
On May 22, Janabai, her husband Suryaprakash and son Chetan attempted suicide by consuming poison. However, they were all rushed to the Sassoon Hospital. While the mother-son duo survived, the septuagenarian Suryaprakash did not.
Attempted to kill themselves again
Janabai and Chetan were nursed back to health and after necessary medical care, were discharged. However, on Monday, they made another attempt by ingesting poisonous substance. Both were rushed to the hospital once again, but tragically, they passed away before receiving further treatment.
Probe in deaths on
Police suspect that Chetan's unemployment and his experience of going through a divorce, coupled with the family's challenging circumstances and health issues, drove these three family members to resort to such drastic measures. The police are conducting a thorough investigation to ascertain the factors that led to this devastating incident.
If you or anyone you know is struggling with suicidal thoughts, seek help here: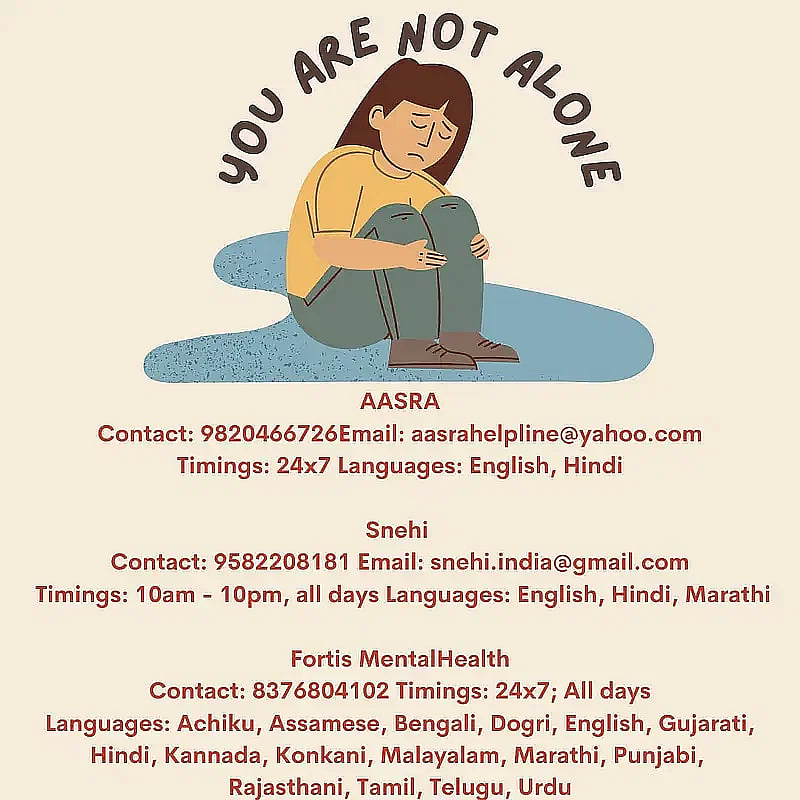 If you or anyone you know is struggling with suicidal thoughts, seek help here: | Mental Health Helplines | |