Mumbai: A professor at the Institute of Chemical Technology in Matunga lost Rs94,000 while trying to get a parcel couriered by his father. Quoting the complainant, the Matunga police said that his father, who lives in Midnapore, West Bengal, had sent a parcel for him and informed him about the same on August 26. He also sent the courier receipt to the aggrieved via WhatsApp.
Victim clicks on malicious link
On September 1, when the father checked the status of the delivery on the shipment tracking link, it showed 'delivery successful'. "I got a call from my dad asking about the parcel and I told him it had not reached me yet. He looked up the courier company's customer care and told them about it. They asked for my number and shortly after I received a call from customer care," the professor said in his statement.
Posing as an executive of the leading courier company, the caller asked the complainant to register a complaint on the link sent to him via WhatsApp. He was also asked to make a payment of Rs2. Three days later, on September 4, the man received a text message from his bank, stating that Re1 had been debited from his account. On September 5, he went to his bank and apprised the officials about the suspicious transaction.
On September 7, he received another message from his bank, informing that Rs94,000 had been deducted from his bank account. The shocked professor rushed to the bank which told him that it was a case of cyber fraud and asked him to approach the police.
"The link they sent to the complainant was something like 'complaint-register.apk' and .apk is a file format which is installed on the Android operating system. It looks like the file got installed when he clicked on it and then it may have acted as a mirror screen of his device. The fraudsters would have accessed his private credentials to make transactions from his bank account," explained a police official.
A case has been lodged against unknown persons.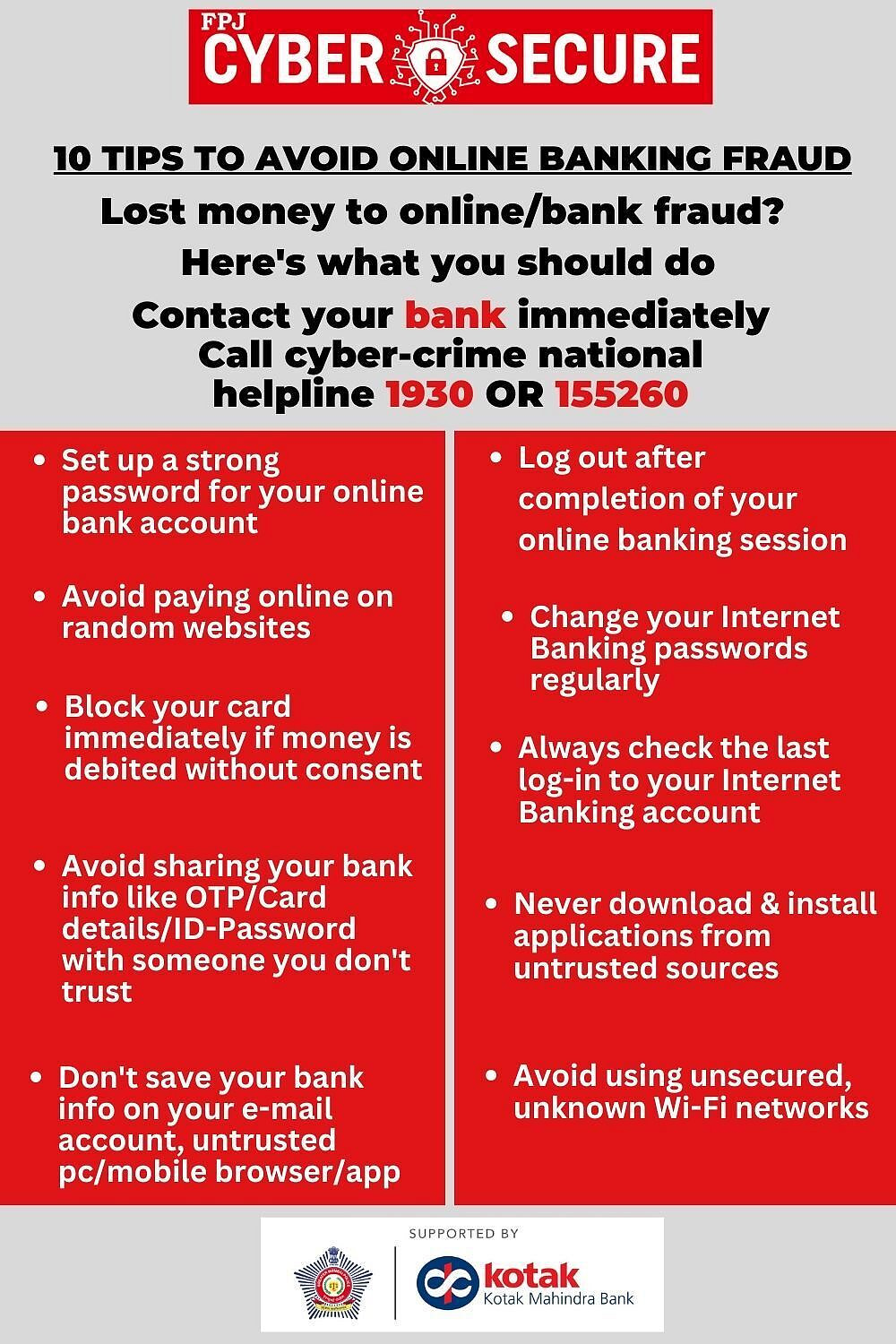 FPJ Cyber Secure |