Mumbai: All minor and major cyber-related frauds start with a link. From a simple text message containing a link to extensive links that take the victim to third-party websites, or applications, cyber fraudsters are getting tech-savvy, according to the cyber police.
"Every crime in cyberspace is new. They are getting more innovative with every click. Looking for a modus operandi is a difficult task as every cyber crime is different. The pattern could be the same, say like the KYC-update scam, power bill fraud, or offering part-time job scam, but the execution and methods are all different every time," a senior official said while explaining the challenges of cyber crime detection.
"Don't click on any link"
Every officer at cyber cells (located at every police station) suggests this one basic rule to citizens: Don't click on any link. "It may sound simple, but the curious human being that we are doesn't let us follow the don't-click-link message. This works best for the fraudsters. This is what I suggest to everyone, keep the curiosity away if you want to be safe," added the official.
An officer from the cyber cell in the eastern region of the city said: "Last week a retired teacher received a message saying his electricity bills are due, and the connection will be lost. After talking to a 'senior executive' he received a link. The link took him to an application called AnyDesk. The victim was told to pay only Rs100, but 10 minutes later he saw Rs4.57 lakh disappear from his account. The link is basically like a 'middleman' that takes it to the application. Once you install it, your screen flashes in front of the cyber criminal – who can access the device, view your credentials, passwords, OTPs, etc."
There are many similar programmes and apps, such as RuskDesk, Team Viewer, Remote PC, No Machine, etc, which are used to access smartphones post-installation.
RustDesk and others are remote access and remote control software, available freely on the internet. These allow maintenance of computers and other devices but are misused by cyber fraudsters, who use them to take control of their victims' computers and Android devices.
Local-level awareness programmes
Many police stations are now conducting local-level awareness programmes, especially for senior citizens, as they are the preferred targets of cyber criminals.
The police said that after an encounter with cyber criminals, it is important to file a case as soon as possible – within two hours (golden hour). Victims can contact the National Cyber Crime Portal on 1930 and submit the details of the fraud, or visit a nearby police station.
In these crucial two hours, cops alert the bank of the victim and freeze the transaction made by the cybercriminal or the victim. The priority of the cops in cyber-related frauds is to recover the money first, everything else comes later, they say.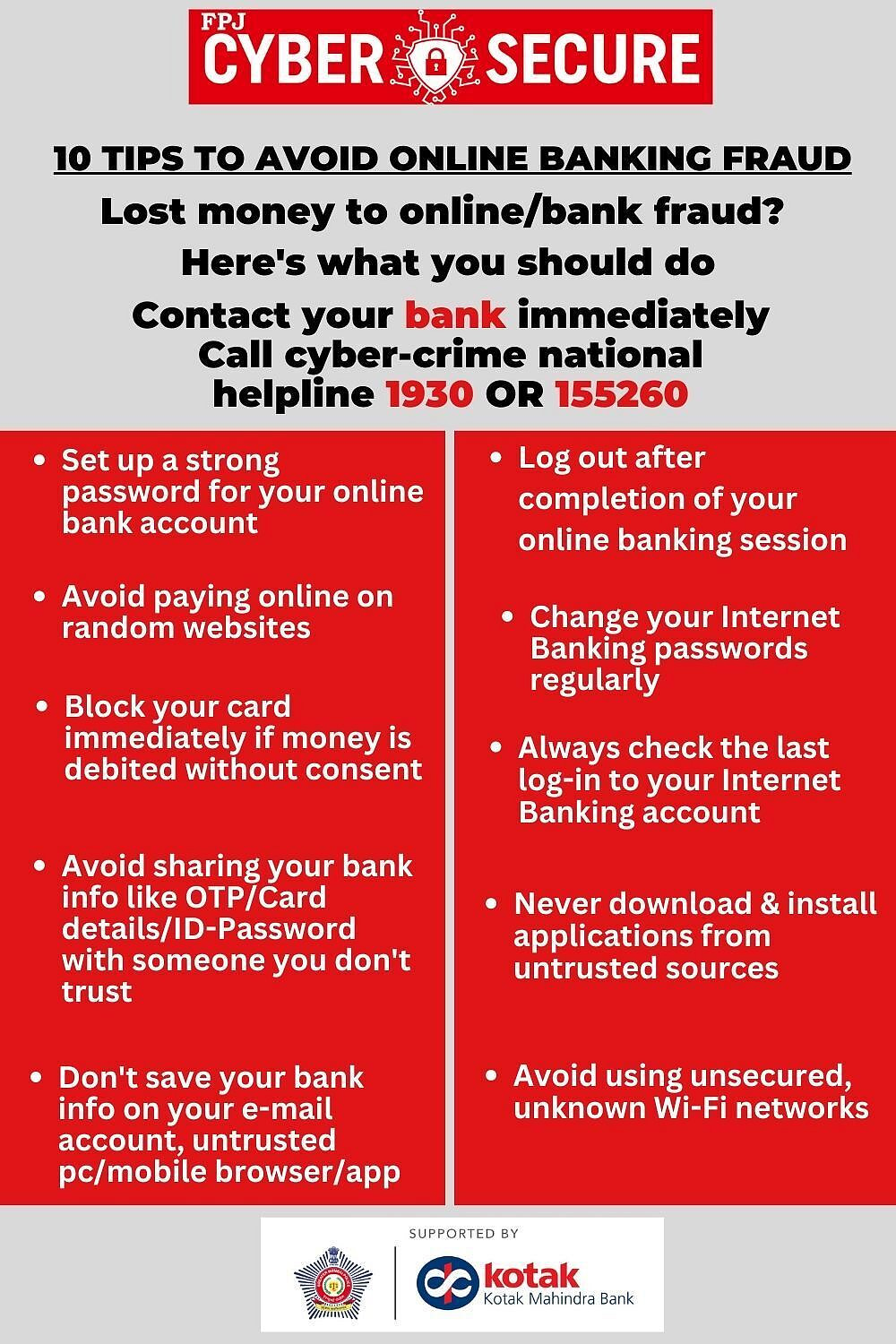 FPJ Cyber Secure |