A 29-year-old man was reportedly cheated of ₹83,543 by a fake loan app. The victim Mangesh Tawade, 29, a resident of Santacruz West and a Civil draftsman, filed a complaint at Bandra Police Station on July 18.
According to the FIR, the complainant needed ₹1 lakh to repair his house. On July 13, he downloaded the app of a bank and inquired about a personal loan. Which turned out a fake app.
On July 15, Mangesh received a call from someone who introduced himself as Amar Das and claimed to be a representative of the bank. The fraudster informed Mangesh that his loan application had been received and requested him to pay a processing fee of ₹999 through Gpay. Naively, Mangesh followed the instructions and made the payment.
Later that day, the fraudster called Mangesh again and informed him his loan application had been sent to RBI (Reserve Bank of India) and required more money for processing. The fraudster assured Mangesh that the amount paid would be returned along with the loan. Believing the fraudulent promises, Mangesh paid ₹52,004 in multiple transactions through Gpay.
Civil draftsman asked to pay more and more
On July 18, the fraudster contacted Mangesh once more, claiming that his loan had been approved but was put on hold by RBI due to incomplete processing fees. He demanded further payment. Mangesh, unaware of the scam, paid ₹30,540. When later that evening, the fraudster called again and asked for an additional ₹6,640, Mangesh grew suspicious and requested the return of his total payment of ₹83,543.
However, the fraudster refused to comply, leaving Mangesh to realize that he had fallen victim to a fraudulent scheme.
Victim registers case of fraud
Mangesh registered a case at Santacruz Police Station. The case has been filed under sections 419 (cheating by personation) and 420 (cheating and dishonesty) of the IPC Act as well as 66(c) (dishonestly make use of the electronic signature) and 66(d) (communication device or computer resource cheers by personation).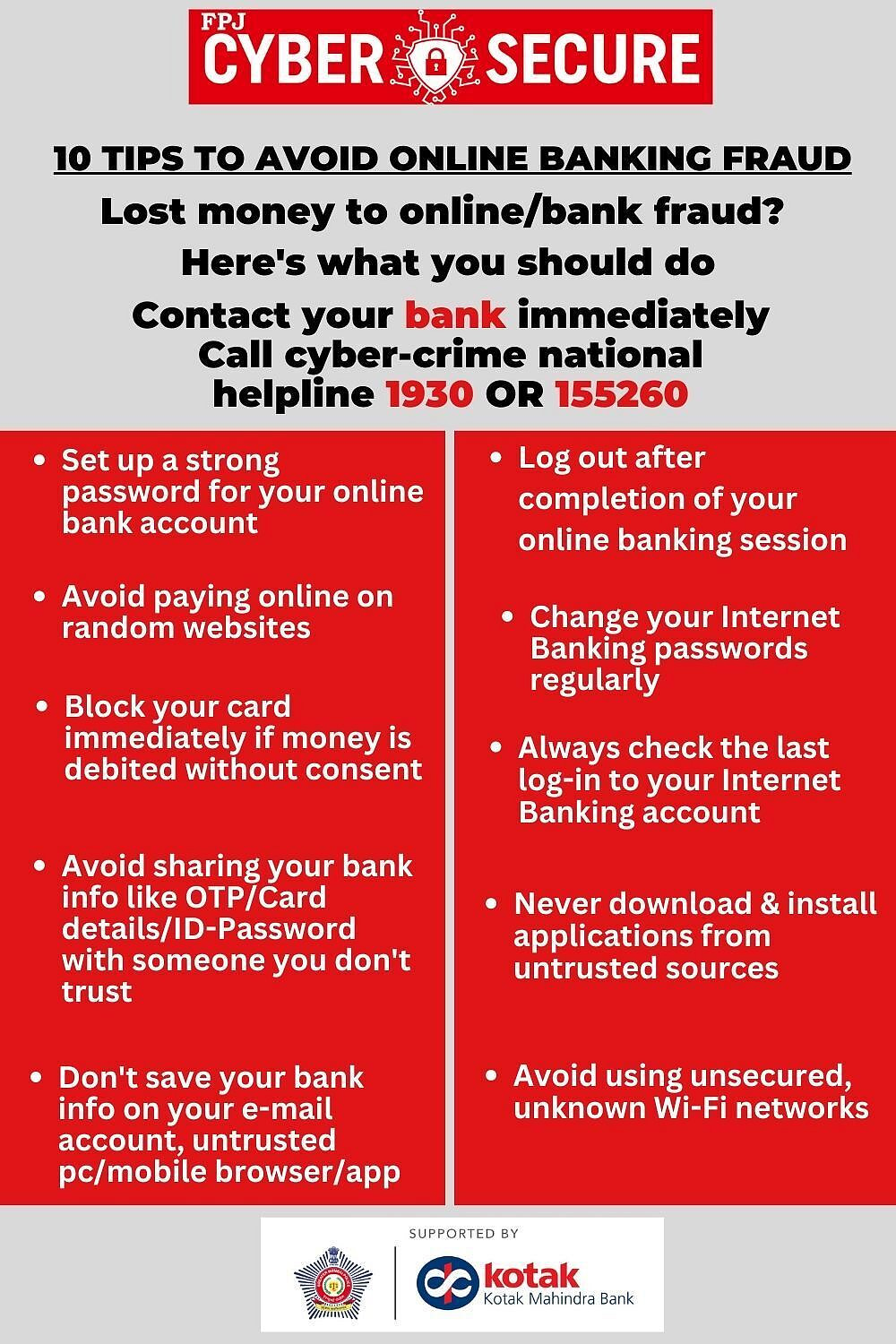 FPJ Cyber Secure |