Sendhwa (Madhya Pradesh): Sendhwa court here in Barwani district sentenced a rape accused to 10-year imprisonment, while three others involved in the case got one-year imprisonment each.
Special public prosecutor Sanjay More informed that those who were found guilty include, Jahid alias Bilal Mansoori, while the three others are Pannalal Chouhan, Arjun Jadhav and Deepak Jadhav who were sentenced to one year each in jail as well as slapped a fine of Rs 50k each.
Amin Baig and Avesh alias Golu Romeo and the minor have been acquitted due to lack of evidence. More informed that all four were found guilty in connection with a four-year-old rape incident that was reported on July 11, 2019, where accused Jahid and others lured a minor girl who had gone to take tuition and took her towards AB Road to celebrate her birthday in his car.
Read Also
Indore: 6 Associate Professors Promoted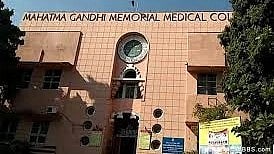 The cops arrested seven people including main accused Jahid alias Bilal
At a deserted place, the accused raped her, while his accomplice shot the entire incident. The accused fled leaving the minor in the same condition there. Later, the accused blackmailed the girl, threatening to make her video viral. The victim somehow reached home and two days later informed her family about the entire incident.
Meanwhile, the accused began to pressurise the victim for money threatening her to circulate the video. After this, the victim with her family lodged a report at the city police station. The cops arrested seven people including main accused Jahid alias Bilal by registering a case under various sections of the Indian Penal Code (IPC), including rape.
(To receive our E-paper on WhatsApp daily, please click here.  To receive it on Telegram, please click here. We permit sharing of the paper's PDF on WhatsApp and other social media platforms.)