Indore: Institutions of higher learning in the state performed poorly in this year's National Institutional Ranking Framework (NIRF) rankings with no state university figuring among the top 150 universities in the country and elite institutes like Indian Institute of Management Indore (IIT-I)and Indian Institute of Science Education and Research (IISER) Bhopal slipping down from their last year's positions.
The only saving grace was that Indian Institute of Technology Indore not only improved its ranking in engineering category but also make an entry into top-25 institutions of the country in overall category.
IIT Indore | FP Photo
IIT Indore which had secured 13th rank last year climbed three slots up to secure 10th rank in engineering category. It also emerged as a new entrant in overall category by securing 23rd rank.
IISER-Bhopal which secured 37th rank in overall category had to settle with 40th rank this year.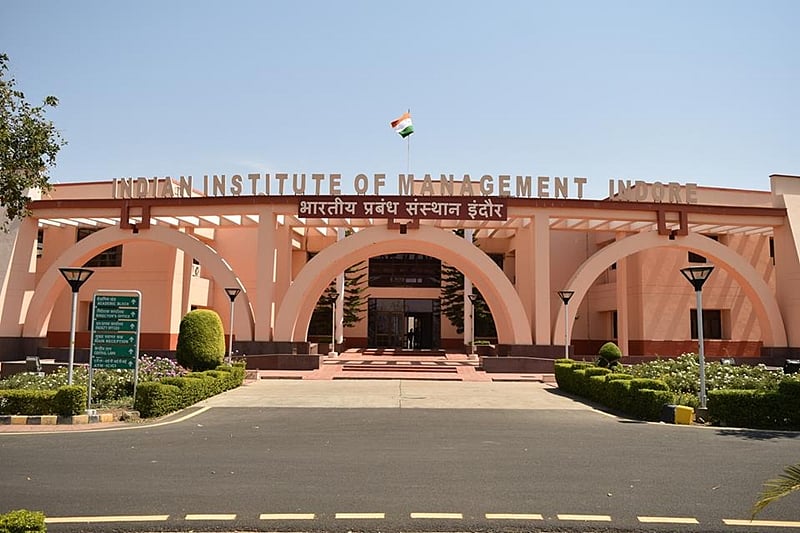 IIM Indore | File Image
IIM Indore which got 5th rank in last year's ranking in management category slipped two positions to 7th rank this year.
As far as university category is concerned, not a single university from the state managed to secure a place even in top-150 institutions.
A Grade A+ accredited university from NAAC, Devi Ahilya Vishwavidyalaya (DAVV), which figured in the 101-150 band of institutions in last year's rankings, could not find place even in top 200 varsities this year.
However, Amity University (Gwalior), Dr Harisingh Gour Vishwavidyalaya (Sagar), Rabindranath Tagore University (Raisen) and The Indira Gandhi National Tribal University (Amarkantak) managed to secure positions in 151-200 band.
MANIT, IIFM climbs down
Barring IIT Indore, all other engineering institutes could not sustain their last year's ranks. Maulana Azad National Institute of Technology (MANIT) which secured 62th position last year climbed three position down to 65th position.
IIITDM-Jabalpur which had got 75th rank last year had to settle with 81th rank and Atal Bihari Vajpayee Indian Institute of Information Technology and Management (Gwalior) which secured 81th rank last year got 100th rank. National Law Institute University which got 11th rank in law category last year managed 17th rank this year.
Shri Govindram Seksaria Institute of Technology and Science (SGSITS) became the first and only Madhya Pradesh government-funded engineering college in the state to have made its place among the top 250 in the NIRF ranking.
"This is the first time that state government-funded engineering college has earned its place in NIRF and it is truly a moment of pride for Indore," SGSITS director Rakesh Saxena said.
(To receive our E-paper on whatsapp daily, please click here. To receive it on Telegram, please click here. We permit sharing of the paper's PDF on WhatsApp and other social media platforms.)