Indore (Madhya Pradesh): A man allegedly committed suicide after his live-in partner forced him to covert to her religion
The incident was reported in the Azad Nagar area, police said on Thursday.
The family members alleged that his live-in partner belongs to another religion and she was forcing him to accept her religion due to which he was upset. However, no suicide note was recovered from the spot so the exact reason for his taking such an extreme step could not be established.
Raja Pawar |
Investigating officer SI Hemraj Pawar from Azad Nagar police station said that the deceased has been identified as Raja Pawar, 40 years old, a resident of Azad Nagar. He was found hanging at his rented house where he was staying with his live-in partner for a few years. The statements of his family members are being recorded to know the reason for his suicide.
Younger brother informed the media persons that Raja was employed as a driver in the city. Someone found him hanging and informed his family members. After that he was rushed to the hospital but it was too late. Brother alleged that Raja's live-in partner wanted to convert him into her religion. She was forcing him to change his religion due to which he was upset and took such a step. Raja was already married but he was staying with another woman for three years.
Brother alleged that the woman was also demanding money to buy a house for her. On Wednesday, Raja and the woman had gone to see a plot to build a house and He committed suicide after reaching from there. The police would also take the statement of his live-in partner.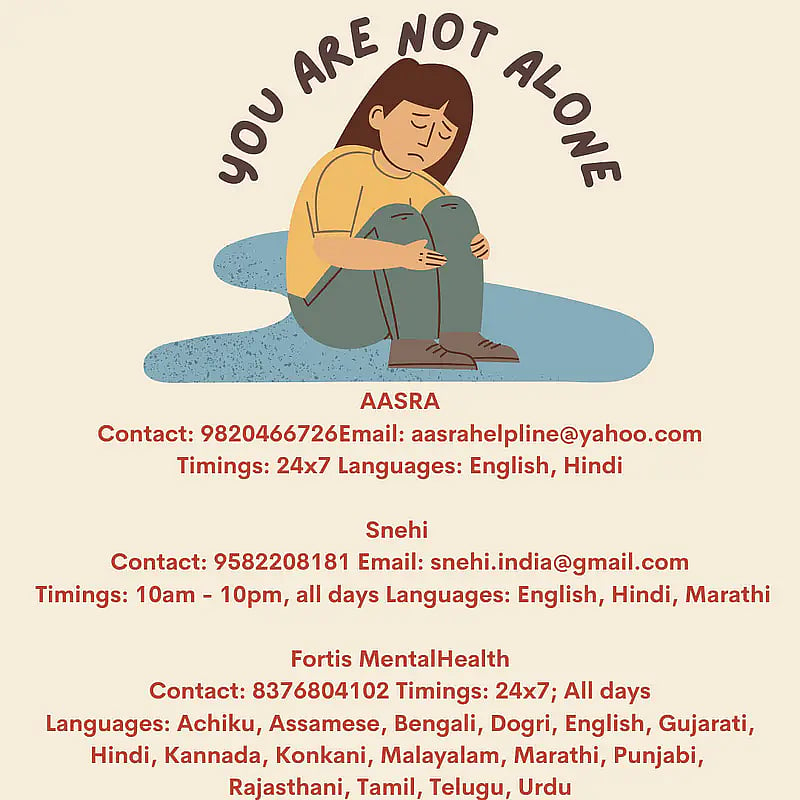 If you or anyone you know is struggling with suicidal thoughts, seek help here: | Mental Health Helplines
(To receive our E-paper on WhatsApp daily, please click here.  To receive it on Telegram, please click here. We permit sharing of the paper's PDF on WhatsApp and other social media platforms.)