The V P Road police in Latur have apprehended a man for his involvement in hacking the Facebook accounts of women and blackmailing them. The accused would gain unauthorized access to the victims' accounts and then proceed to send messages informing them that their explicit videos had been uploaded to a website. To have the videos removed, the victims were coerced into paying a sum of money. Police investigations have revealed that the accused has hacked the Facebook accounts of at least 24 women thus far.
Complaint and Arrest
The V P Road police received a complaint from a woman who had received a message on Facebook Messenger, stating that her pornographic video had been posted on a website. The sender demanded payment to have it removed. Ajay alias Vinod Kishanrao Munde (25) was subsequently arrested from Latur during the cybercrime investigation. In addition to extorting Rs 6,999 from the victim for deleting the video, Munde also coerced her into sharing private photos.
Police Investigation and Modus Operandi
Senior Police Inspector Kishore Shinde of the V P Road Police Station formed a team led by PSI Rahul Patil to investigate the matter. It was discovered that Munde would hack the Facebook accounts of women and then send messages to other women on their friend lists, providing a link. Opening the link resulted in their accounts being hacked as well. Munde would inform these women that their explicit videos had been uploaded to a website and demand payment for their removal, exploiting their fears of the clips going viral.
Extent of Hacking and Further Investigation
Munde, a resident of Gautam Nagar in Parbhani district, had studied up to class 12. The police have seized Munde's mobile phone, which revealed that he had hacked the Facebook accounts of 24 women. Authorities are currently conducting further investigations, and it is possible that additional cases of Facebook account hacking will be uncovered.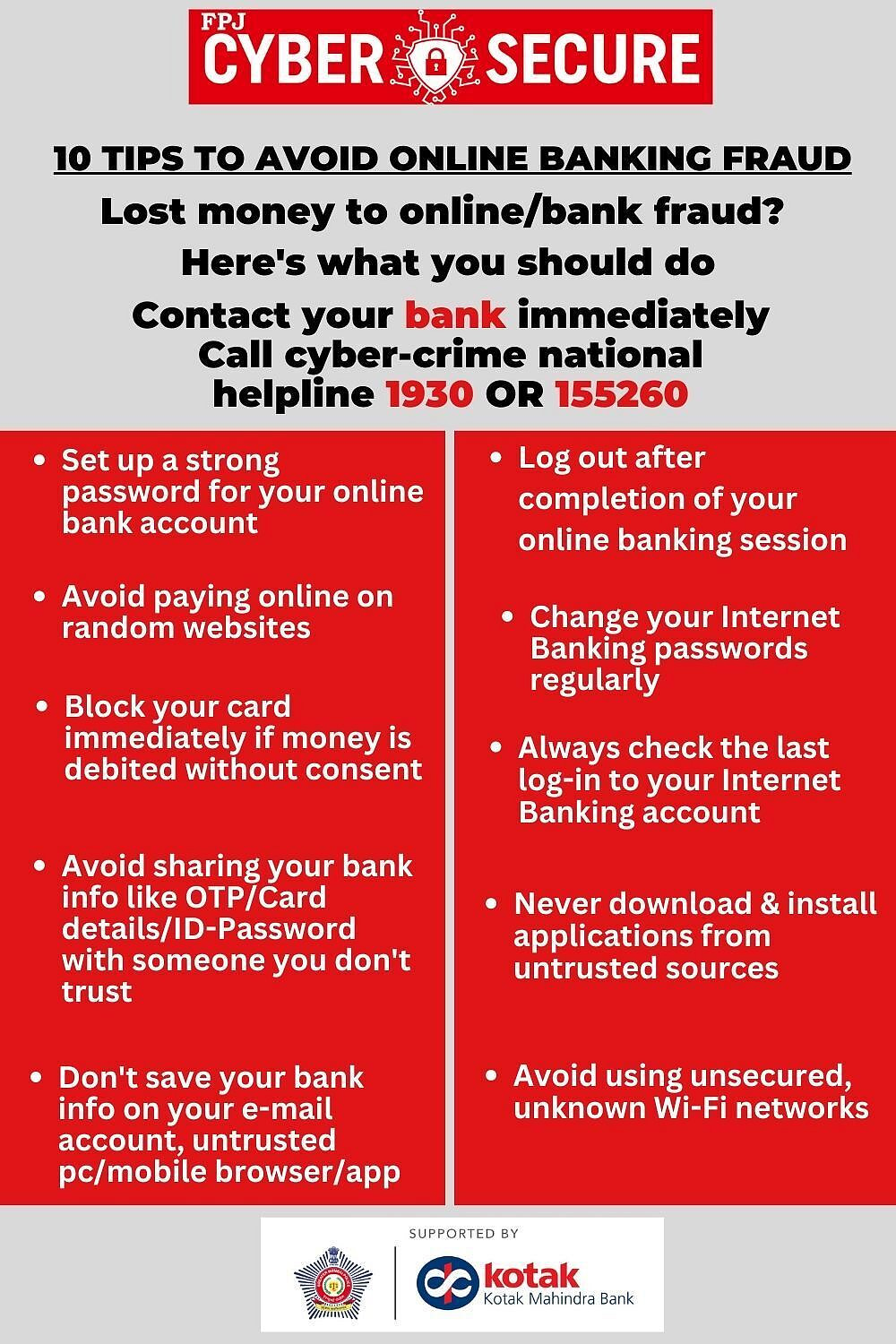 FPJ Cyber Secure |
(We are on WhatsApp. To get latest news updates, Join our Channel. Click here)