Lokmanya Tilak (LT) Marg police have arrested a cyber fraudster from Jaipur, Rajasthan for duping a woman of Rs 4.35 lakh. According to the information received from the LT Marg police, a few days ago, a woman complained that a person gave her a task through telegram and she was cheated. An investigation was started and the accused Dilkhush Mali, 25, was arrested.
Accused Used to Give Victims Paid Tasks
A police officer told that Mali used to give a paid task to his victims in which they would earn money. When the victims complete the first task, the money was deposited in their accounts. After the initial free tasks, he would lure people to pay his "fees and registration amount" to get the earned money.
The complainant deposited the money but couldn't get it back. A police officer said that when Mali was arrested, bank transactions of about Rs 2.25 crore was found in his account. Police have taken up further investigations.
Bhayandar Cyber Fraud Incident
A 51-year-old marketing executive from Bhayandar fell victim to a cyber scam while selling his old sofa online. He placed an ad on a popular social networking site's marketplace, offering the sofa and washing machine for ₹5,000. A supposed "buyer," claiming to be an Indian army personnel, agreed to pay the asking price upfront through an online transaction.
However, the buyer sent the victim a QR code, which the victim scanned unknowingly, resulting in money being deducted from his account instead of being transferred. A total of ₹1,19,999 was fraudulently withdrawn. The victim filed a complaint, and authorities have registered a case under relevant sections of the Indian Penal Code and IT Act-2000. The police are currently investigating the matter.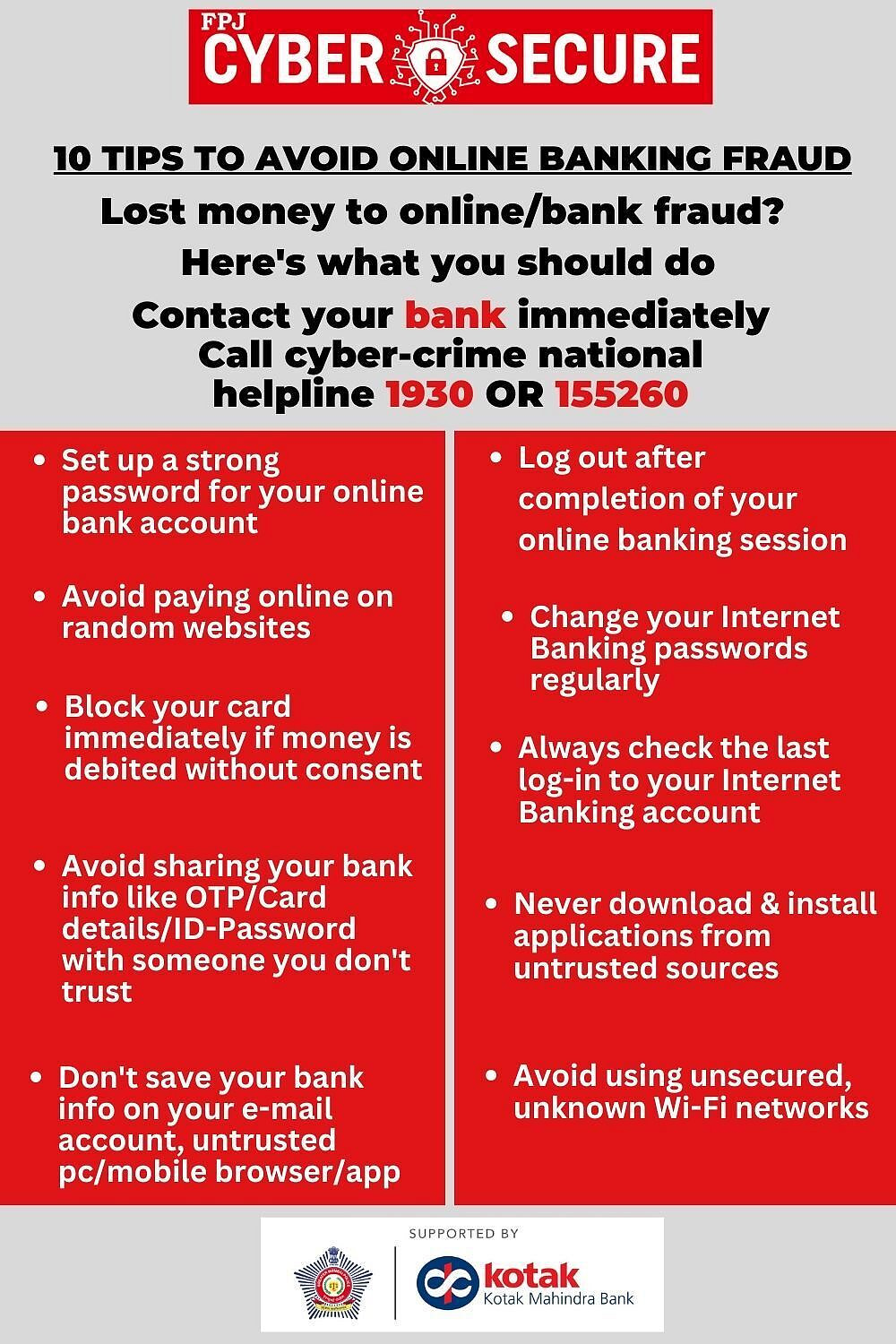 FPJ Cyber Secure |
(To receive our E-paper on WhatsApp daily, please click here.  To receive it on Telegram, please click here. We permit sharing of the paper's PDF on WhatsApp and other social media platforms.)