The Oshiwara police station has registered a first information report (FIR) against an unknown person for duping a woman of Rs77,500 under the pretext of cutting electricity due to non-payment of bills.
According to the FIR, Sapna Unakar, 46 received a text message on her mobile number stating: "Dear consumer your electricity power will be disconnected tonight at 9.30pm your previous month's bill is not updated please connect customer care no."
Unakar contacted customer care
Unakar immediately contacted the mentioned number, and the caller told her that the electricity of her house will be cut if she does not pay the bill.
The caller guided her to install the "Team Viewer QuickSupport" app and pay Rs10. However, the transaction couldn't process and the victim was unable to pay the amount. Minutes later, she received a message informing her that Rs77,500 has been withdrawn from her account.
The FIR against the fraudster has been registered under sections 419 (cheating by personation), and 420 (cheating and dishonesty), of the Indian Penal Code and relevant sections of the Information Technology Act.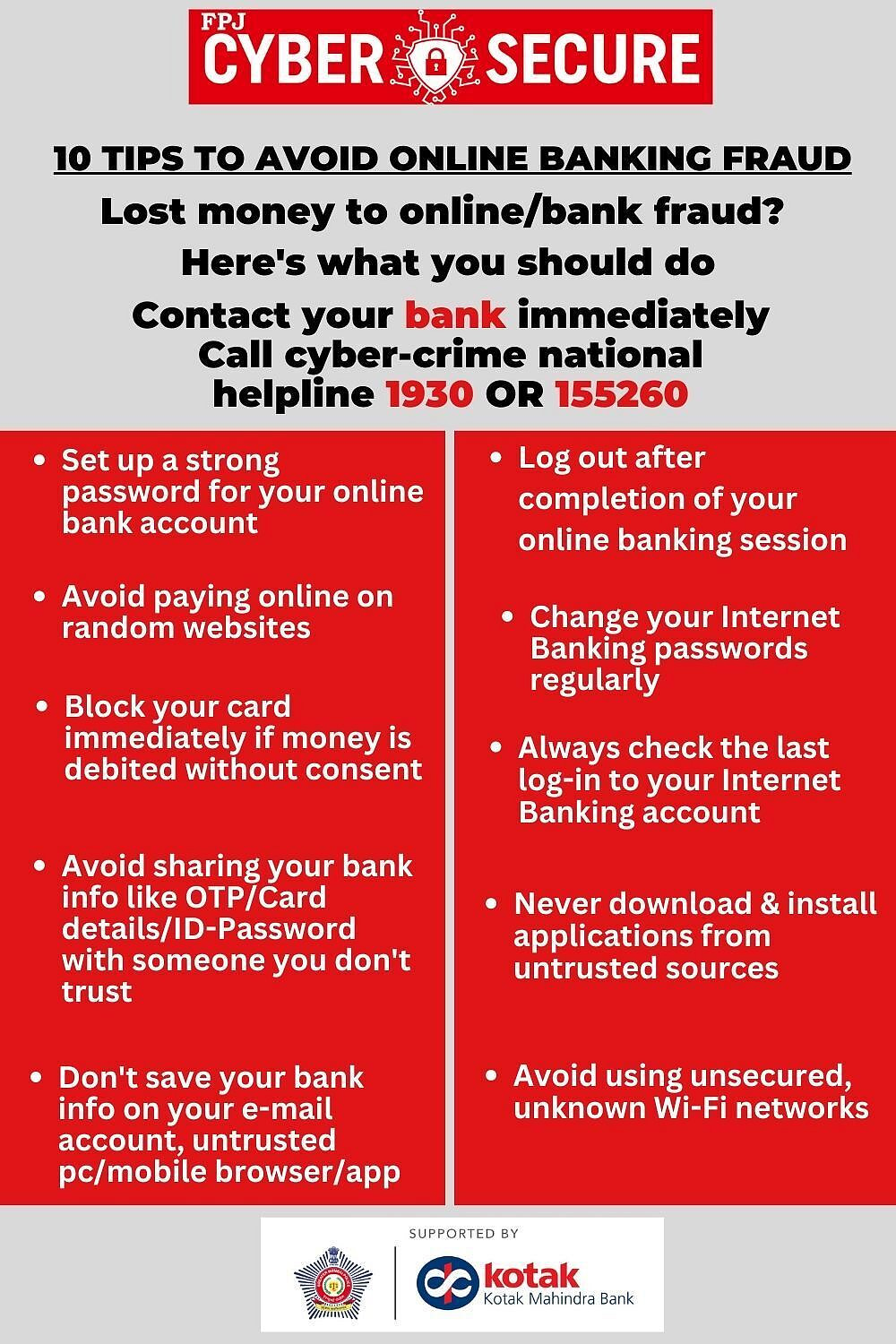 FPJ Cyber Secure |
(To receive our E-paper on WhatsApp daily, please click here.  To receive it on Telegram, please click here. We permit sharing of the paper's PDF on WhatsApp and other social media platforms.)