It has been some time that theatre directors and actors have taken it upon themselves to talk about LGBTQIA+ issues and start a positive conversation. Theatre actor and director Nikhil Dixit's upcoming play LGBT - Love Goes Beyond Terms deals with a gay couple and their struggles of coming out.
Organised under the theatre group Roobaru Roshni, the play is scheduled to stage on January 22 at Creative Adda in Andheri West. Written and directed by Nikhil, the play through the protagonists Roshan and Jatin played by Dev Surana and Nikhil respectively, show the reserved attitude of family and society towards gay people.
The plot revolves around Roshan who comes out as gay to his parents and struggles to find acceptance. Jatin, on the other hand, hails from a family which is acceptant towards his sexual preferences. A twist takes place when the two fall in love with each other and navigate their lives as a gay couple.
"The play deals with the very existence of a human being and societal norms. I met a guy who shared this story with me and I have also added my observations of gay people's lives and my imaginations to write this play and create the complete show," says Nikhil who took about two months to write the script. "One of the surprising elements is the physical theatre where we have portrayed an intimate scene without actually showing it," adds the director.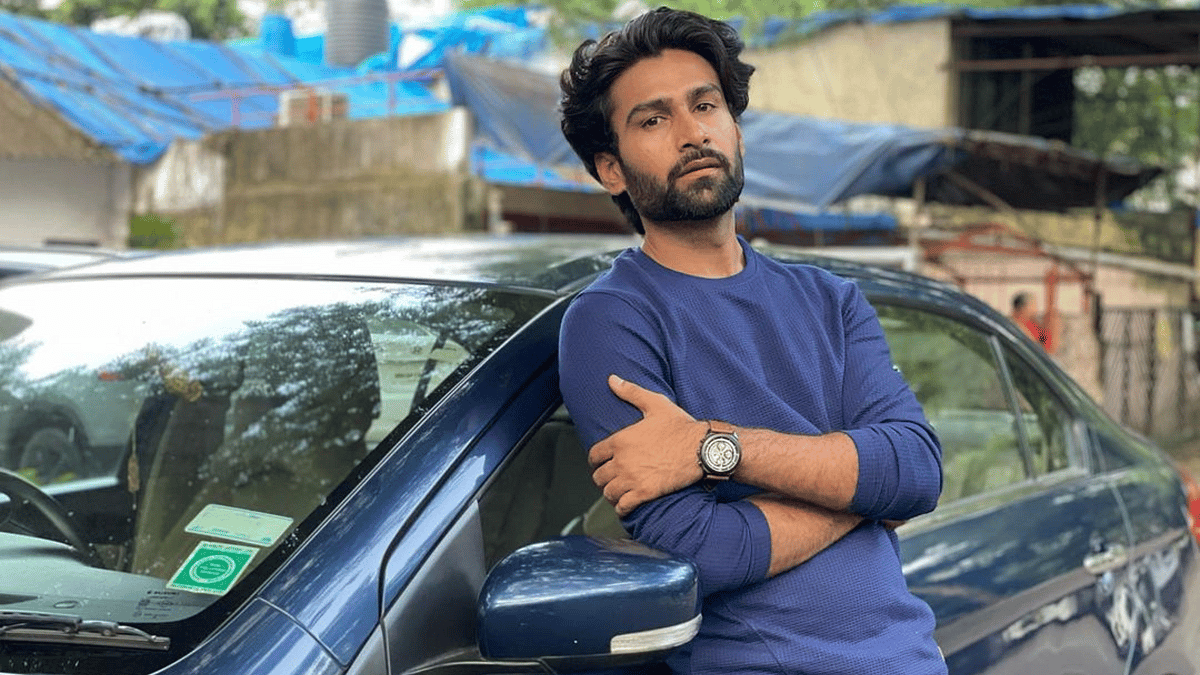 Nikhil Dixit- founder of Roobaru Roshni theatre group and director of the play 'LGBT - Love Goes Beyond Terms' | Instagram
A theatre performer himself, Nikhil had his characters for the play clear in his mind. He went for street casting and says many actors approached him to play roles in his plays. "Anyone with skills can approach me but I knew what my characters would look like," said Nikhil who took to the stage in 2018 for the first time and has been a part of plays, written and directed by him like 'We are Hiring'- a play on call centres in Delhi; 'Daastan-e-Ghalib'- Mirza Ghalib's biography; 'Tamasha'; 'Adab- Har Ek Pal Ke Shayar'; 'After life' and 'Can Love Happen Twice?' among others. For him, theatre is a way of looking at life.
"It makes a person neutral and helps change perception which helps in becoming a good actor. Theatre improves you as a human," says the actor who is an intuitive writer. "Writing comes naturally to me and so does direction. But being a writer is the most difficult part as one has to figure out all the aspects of the play," confesses Nikhil, who is inspired by legendary Bollywood actor Dilip Kumar and enjoys watching Naseeruddin Shah's plays. "Saadat Hasan Manto is my favourite writer," he says and tells us that his next play is based on William Shakespeare's famous play Macbeth.
On January 22, 2023. 8 pm at Creative Adda, Andheri (W)
Tickets: ₹ 300 and can be booked online
(To receive our E-paper on WhatsApp daily, please click here.  To receive it on Telegram, please click here. We permit sharing of the paper's PDF on WhatsApp and other social media platforms.)