Badnawar (Madhya Pradesh): A 35-year-old youth committed suicide by hanging himself at home in Kalabhata area of Badnawar on Sunday night. The deceased has been identified as Sohan son of Bherulal Dawar of Rawadiya village in Badnawar. He use to work as a labourer in Mandi. His body was handed over to family members after a post-mortem on Monday.
According to police, Sohan's wife and children had gone nearby at the time of the incident. He took this step when no one was home. Later, the neighbours informed the police and took body to a nearby hospital. The reason behind his death is still unknown. Police are investigating the matter.
Cow falls into pit, rescued with crane
A cow fell into an uncovered pit on an under-construction house site in Pataleshwar Vyas Colony near Mela Ground, Badnawar on Sunday night. The pit was high-deep and since the cow could not come out on its own. Hence, it was lifted out with the help of a crane by the worker of the Municipal council. It took two hours to safely rescue the cow. The rescue operation was completed around 4: 00 am. Notably, cow is safe and healthy.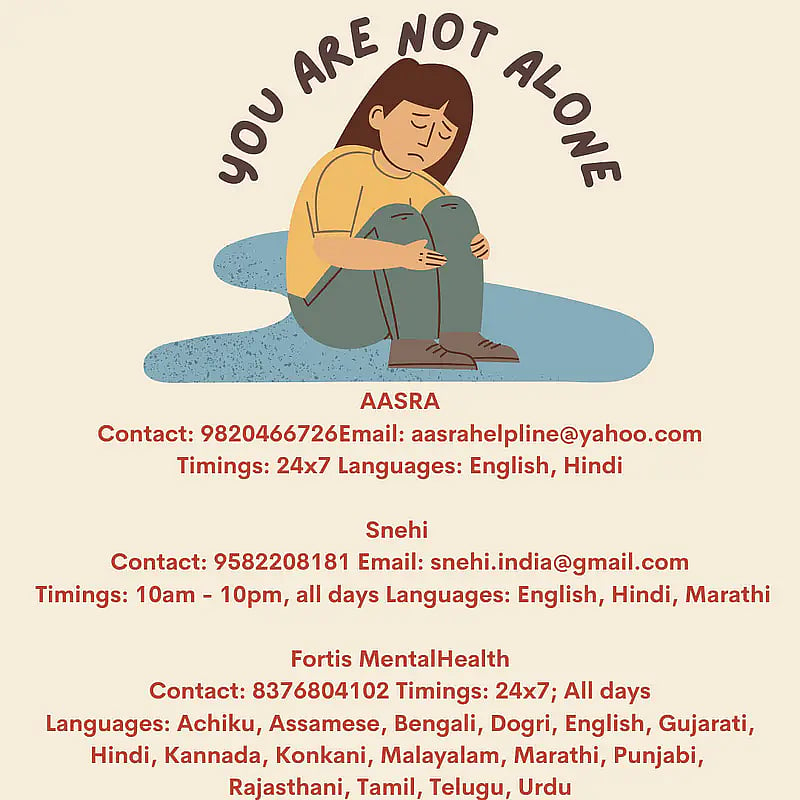 If you or anyone you know is struggling with suicidal thoughts, seek help here: | Mental Health Helplines
(To receive our E-paper on WhatsApp daily, please click here.  To receive it on Telegram, please click here. We permit sharing of the paper's PDF on WhatsApp and other social media platforms.)