Mandleshwar: Travelling from Mandleshwar to Jaam village through Jaam Gate fascinates every nature lover. Located on Mhow-Mandleshwar highway, Jaam Darwaza is located along a forest-covered valley situated 55 kilometres from Indore. But a recent selfie accident on November 5 that claimed a woman's life and frequent loots occurring along the stretch have strengthened villagers' long-pending demand for a police check post near Jaam Gate.
From Mandleshwar to Jaam Darwaza (Gate), the area falls under Mandleshwar police station and ​​Bargonda police outpost. The distance between Mandleshwar police station and Bargonda police check post is about 30 kilometres. Villagers claim that place where selfie incident took place in November is situated about 30 kilometres from Mandleshwar police station. Though a temporary police outpost exists at the bottom of valley, police face problems as the road along the valley is spiral and it's tough for them to keep eye on every corner.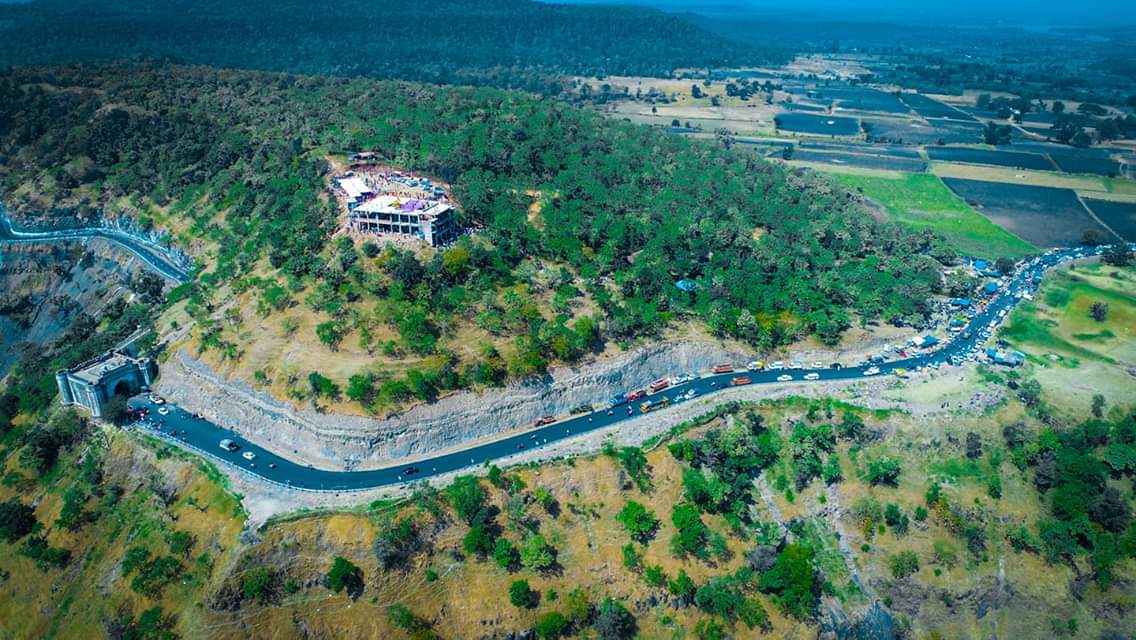 People from more than 10 hamlets situated along the Jaam Gate have been demanding police outpost near it for a long time. Villagers from Baghdara, Bhaklaya, Mod, Baddaya, Chikhali, and others are situated in this section. As the distance between Mandleshwar police station and Bargonda police outpost is about 30 kilometres, police parties need more than an hour to reach the spot in case of an untoward incident. As a result, the crime rate in area is on rise.
Illegal businesses operate: State excise department said Bhakalaya village is considered a hub of illicit raw liquor business. In past, a team of excise departments raided the village and seized a large quantity of crude liquor. Apart from this, illegal trade of forest produce also goes unabated.
Police check post announced a year ago: A year back, the then superintendent of police of Khargone Sunil Kumar announced setting up a police post at Sarai Junapani keeping in view increasing number of loot and other incidents in the area. But no action has been taken so far.
When contacted, Mandleshwar sub divisional officer (police) Dhruv Kumar Singh Chouhan said he took charge recently and if any proposal reaches him, he will look into the matter and find out reason behind the delay.
(To receive our E-paper on whatsapp daily, please click here. We permit sharing of the paper's PDF on WhatsApp and other social media platforms.)
Published on: Monday, December 07, 2020, 02:29 PM IST