Indore (Madhya Pradesh): The final battle is over and the much-awaited results of the JEE Advanced, 2022, are out. In Indore, Arnav Singhal became the city topper with All-India Rank (AIR) 297. The city's female topper was Mahak Sahu with AIR 869.
About 1.56 lakh candidates across the country and over 3,000 across Indore appeared for the JEE Advanced examination this year. Although 2.5 lakh had qualified in the JEE Main, 1.56 lakh had appeared in the examination.
A total of 155,538 candidates appeared in both Papers 1 and 2 in the JEE Advanced, 2022. A total of 40,712 candidates have qualified in the JEE Advanced, 2022. The candidates who qualified can now study in top technical institutes, that is Indian Institutes of Technology (IITs). Pragati Agrawal was Kanpur zone female topper with AIR 545. IIT Kanpur zone male topper was Kanishk Sharma with AIR 58.
The toppers shared little tips for future aspirants:
Indore city topper – Arnav Singhal AIR 297
Arnav Singhal with family | FPJ
'Commitment is my only motto and I was sure that I wanted to become an engineer. I did my schooling from Choithram School, Manik Bagh, Indore. I was consistent in my performance. My parents, Ritu and Neeraj Singhal, have always been my role models. They helped me stay focused and taught me to be patient with the tougher subjects. I'm ecstatic'
— Arnav Singhal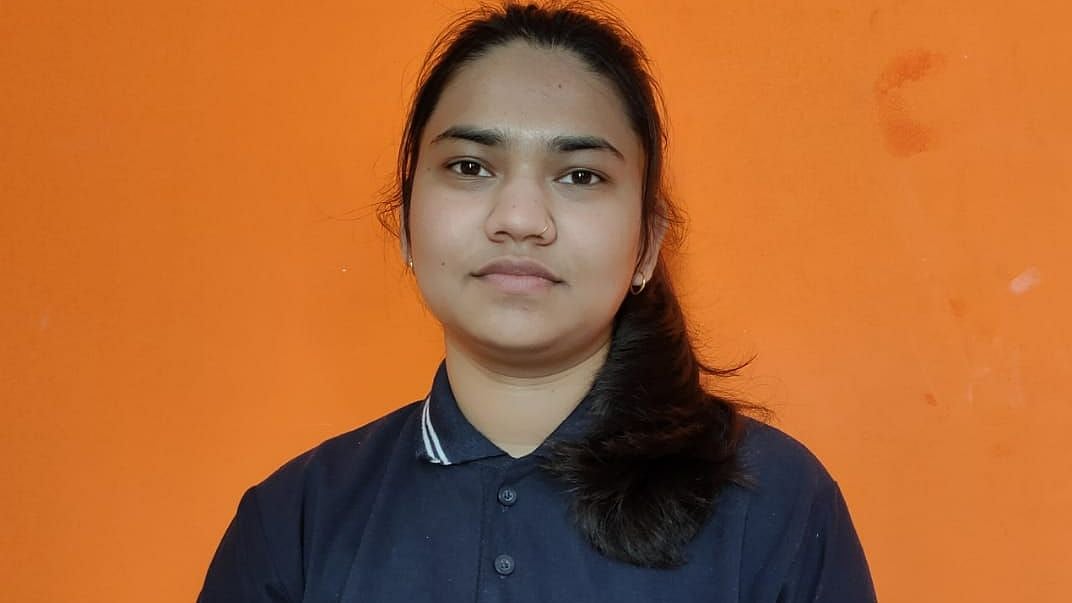 Mahak Sahu | FPJ
Indore city female topper – Mahak Sahu AIR 869
'I completed my schooling in Sagar till Class 10 from Holy Family Convent, Khural. I studied for JEE in Indore and completed my high school from Greenfield Academy, Indore. My elder brother, Abhishek, is currently doing engineering from the National Institute of Technology, Warangal, Telangana. I'll be the first in my family to go to IIT. My parents, government middle school teachers Laxmi and Ganshyam Sahu, have motivated and prepared me to do my best. I want to remind all future aspirants that the JEE examination isn't that tough. It only requires two years of hard work and dedication'
— Mahak Sahu
Yashwant Boda with family | FPJ
Indore's second topper – Yashwant Boda AIR 328
'It's my dream to become a successful Computer Science engineer. I hope to study in IIT Kharagpur or IIT Roorkee. I studied in the Army Public School, Mhow, Indore, till Class 10. Then, I focused on my preparation for JEE and studied at Pioneer Convent in Indore. My dad, Srinivasa Rao, IDSE, working with the Military Engineering Services, always supported and inspired me. My mother, Meher Sailaja, is my biggest support system'
— Yashwant Boda
Khushal Agrawal with family | FPJ
Indore's third city topper – Khushal Agrawal AIR 337
'I came to India from Indonesia for my JEE Advanced. I focused on my goal and finally achieved it. I'm grateful to my mentor who supported and guided me. My mantra is hard work and focus'
— Khushal Agrawal
Siya Gupta with family | FPJ
Indore city's second female topper – Siya Gupta AIR 911
'It was my target to be among the state toppers. I used to study for 15 hours a day. I want to become a Computer Science engineer. I got motivated by others who've succeeded before me. We must analyse and work on them. It's the best way to prepare. The idea is rectification. We often miss out on simple topics'
— Siya Gupta
Top Scorers of Indore
Arnav Singhal – 297
Yashwanth Boda – 328
Khushal Agrawal – 337
Akarsh Gupta – 373
Samyak Jain – 381
Pratyush Shrivastava – 407
Arush Jain – 478
Siddhesh Patil – 488
Tanishq Maheshwari – 500
Lokendra Singh Gohil – 546
Atharv Verma – 556
Sarthak Gangwal – 641
Akshat Alya – 667
Atharva N Mahajan – 842
Burhanuddin Merchant – 848
Mahak Sahu – 869
Siya Gupta – 911
Adi Jain – 920
Krishna Khandelwal – 994
Other Top Scorers
1. Arthav A Bendale, who studied in Indore and took the exam from Bhusaval, was among the top scorers with AIR 128
2. Kanak Barfa, who studied in Indore, bagged AIR 189 while appearing for the examination from Jhansi
IIT Kanpur Zone Toppers
Kanishk Sharma 58
Atharv Moghe 170
Kanak Barfa 189
Arvind Kumar Yadav 192
Harshit Srivastava 215
(To receive our E-paper on whatsapp daily, please click here. To receive it on Telegram, please click here. We permit sharing of the paper's PDF on WhatsApp and other social media platforms.)