In a shocking development, Aaj Tak journalist Aakashdeep Shukla died of suicide on Monday. Shukla allegedly underwent mental trauma over "constant threats of criminal cases" from his wife and her parents, according a journalist and filmmaker Deepika Bhardwaj.
The Delhi-based journalist allegedly hanged himself at his home in the city. On Monday, Bhardwaj took to X (formerly Twitter) to say that Shukla "killed himself today". In the tweet, she said that she spoke to Shukla, who worked as assistant editor with Aaj Tak since 2021, on Sunday. The Noida-based journalist allegedly underwent mental trauma at the hands of his wife and her parents. Bhardwaj alleged that Shukla's court marriage was done under pressure. He also allegedly received continuous threats of criminal cases.
According to Bhardwaj, she told Shukla during their Sunday phone call that they will sort the issue out. However, unfortunately, the senior journalist allegedly killed himself.
"I spoke to @JournoAakash for 20 mins y'day. He told me about the mental trauma he's facing because of his wife & her parents. He was under constant threats of criminal cases. His court marriage was also done under pressure. I told him we will sort it. BUT HE KILLED HIMSELF TODAY," Bhardwaj said in the tweet.
Friend says Shukla was in stress
Shukla was in "lot of stress due to his personal life," his friend Jagrati Shukla told the Free Press Journal. She said Shukla and his wife got into a heated argument on Monday morning in presence of his another friend. After the argument, he allegedly locked himself in his room and hung himself, Jagrati said.
Shukla was physically assaulted, Bhardwaj alleges
In a separate tweet, Bhardwaj revealed the details surrounding events -- including physical assault -- leading to Shukla's alleged suicide. The senior journalist is said to have told Bhardwaj that his wife allegedly called him names on social media, thus spoiling his image.
"Akash shared that the woman he got married to had sullied his image by calling him names on social media. He couldn't afford to lose his career so he compromised & did court marriage. Now his father-in-law was pressurising him to do a social function, spend lacs when he didn't have that kind of money," Bhardwaj shared in the tweet. "He was in deep stress clearly & was worried for his parents. He also felt he was the one who had brought this problem on to them. There's so much more he shared. He was physically assaulted too when they had fights. I am unable to comprehend this."
Tributes pour in
Shukla's alleged suicide drew in tributes on social media.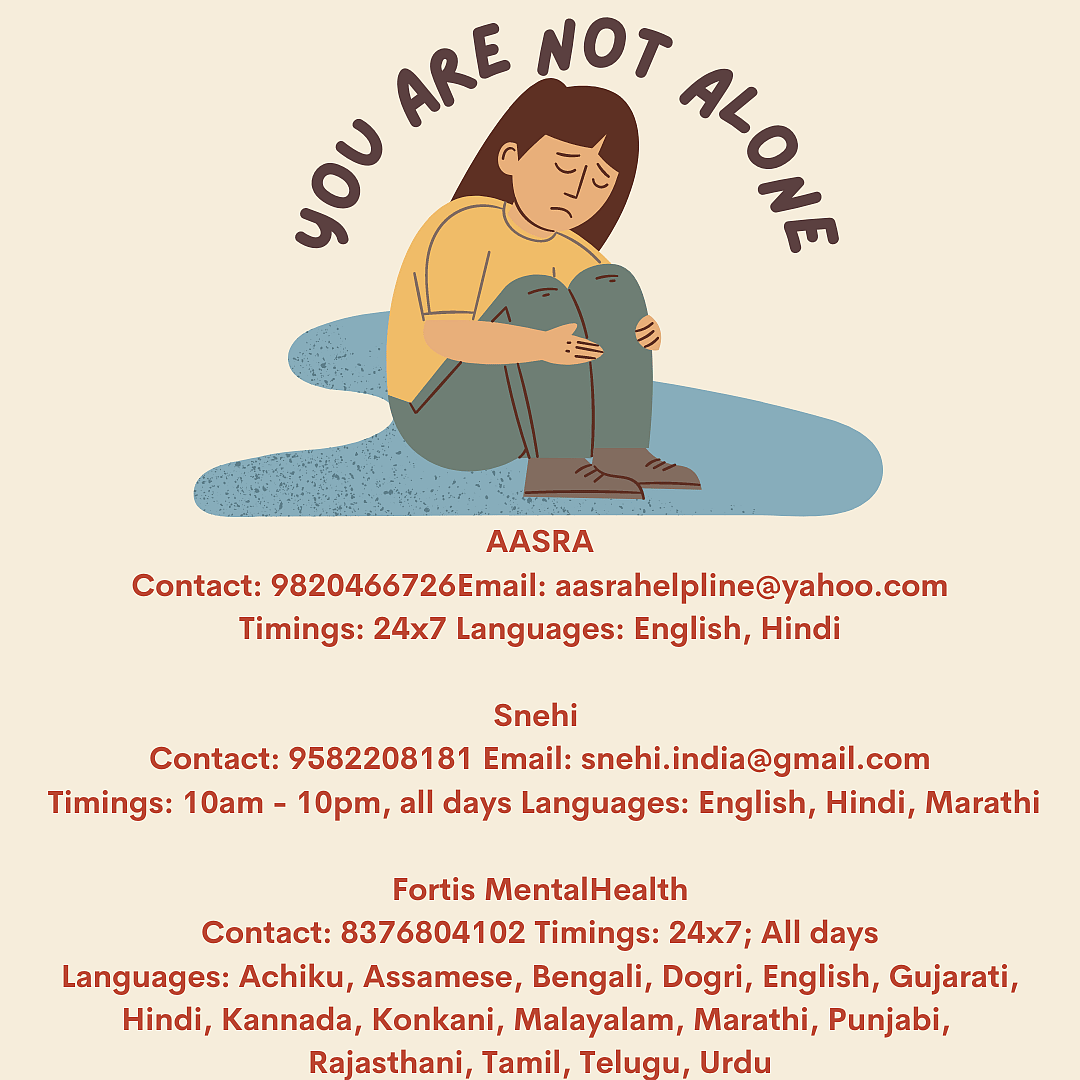 If you or anyone you know is struggling with suicidal thoughts, seek help here: | Mental Health Helplines | |