Jabalpur (Madhya Pradesh): Fed-up of daily quarrel, a man allegedly hanged his wife and eight-month-old baby before hanging self to death in Jabalpur.
Local police and forensic teams reached the spot after receiving information and are currently investigating the matter.
According to the victims' relatives, 25-year-old Akhilesh Yadav, a resident of Bijna village, situated 50 km from Jabalpur district headquarters, and his wife Anjali Yadav (21) used to get into arguments on small issues on a daily basis.
On Thursday as well, they got into a dispute after which Akhilesh first hanged his wife and his 8-month-old daughter Aaradhya before hanging himself to death.
Senior police officers said, "At present, nothing can be said in the matter. We are probing the entire matter and waiting for the FSL and postmortem report."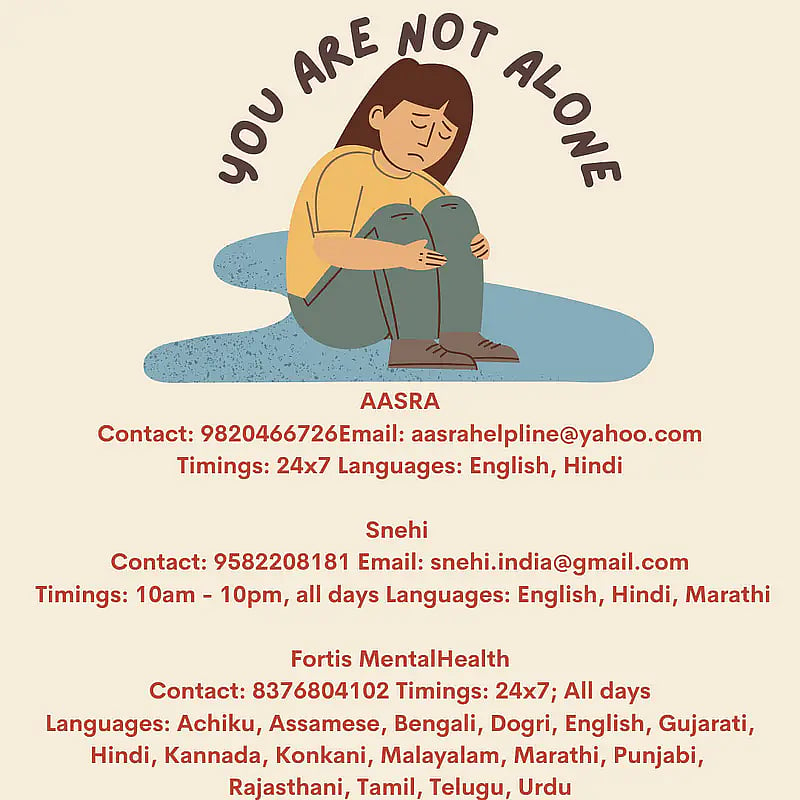 If you or anyone you know is struggling with suicidal thoughts, seek help here: | Mental Health Helplines
(To receive our E-paper on WhatsApp daily, please click here.  To receive it on Telegram, please click here. We permit sharing of the paper's PDF on WhatsApp and other social media platforms.)