Bhopal (Madhya Pradesh): A garment trader first killed his wife and then committed suicide after shooting himself with the gun and before taking the extreme step he uploaded his message on social media, on Saturday, the last rites were performed on Sunday, said the Panna police.
This is second incident within a week, in which the people are sharing their last message on social media, before committing suicide. Earlier in this week, in Vidisha an ex-corporator before killing his two sons and wife had uploaded the message on social media.
Kotwali police station in-charge of Panna district Arun Soni told Free Press that the deceased had been identified as Sanjay Seth (45) and his wife Sangeeta Seth (42). Sanjay had first shot his wife and then himself on Saturday noon.
They are well versed family and according to the family members they are not having any of the financial problems or any other reason, to kill themselves.
In his message he shared the details about the people who had taken money from him and not returning, he asked to recover the money from them. He also asked to arrange marriage of his daughter in a grand function.
In the message he had also addressed his 'Guru' and have asked to forgive him for his act.
The police have registered the case and have started the investigations.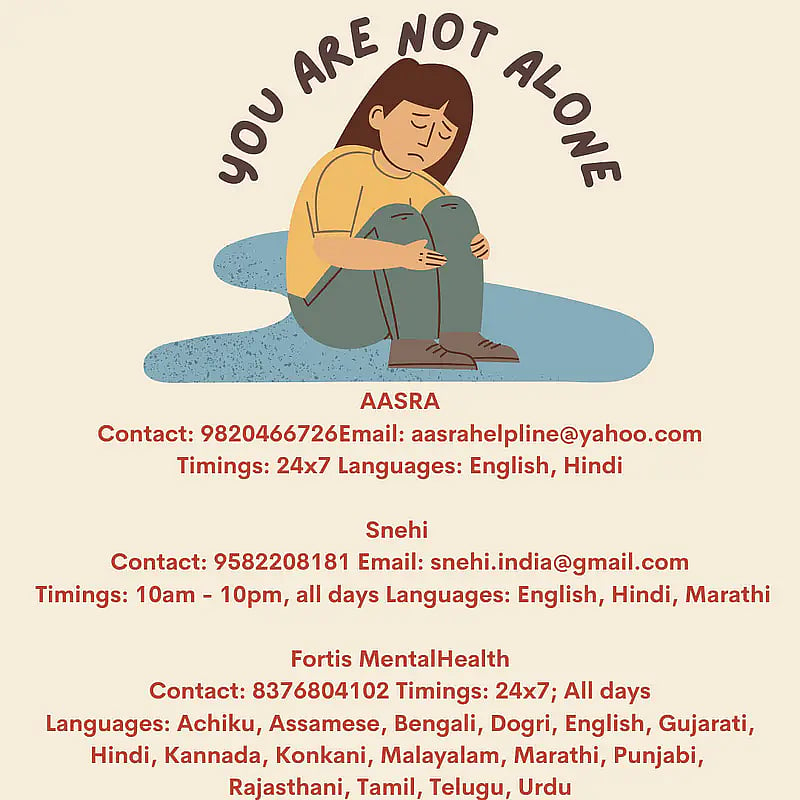 If you or anyone you know is struggling with suicidal thoughts, seek help here: | Mental Health Helplines
(To receive our E-paper on WhatsApp daily, please click here.  To receive it on Telegram, please click here. We permit sharing of the paper's PDF on WhatsApp and other social media platforms.)