Narmadapuram (Madhya Pradesh): The body of a 29-year-old captain of the Indian Army was found hanging from a ceiling fan at the Pachmarhi-based Army facility in Narmadapuram district of Madhya Pradesh, police said on Tuesday.
The death of captain Sartaj Singh Karla seems to be a case of suicide but no suicide note was found, an officer said.
The police were informed about the death of the Army officer at the Army Educational Corps Training College and Centre (AECTCC) at around 9 pm on Monday. The officer's body was found hanging from a ceiling fan with a bed sheet in his room in the hostel.
Captain Karla was learning Chinese at the Pachmarhi-based institute, which trains Army personnel in an array of disciplines including music and foreign languages, said local police station in-charge Rooplal Uikey.
The deceased Army officer, who hailed from Kanpur in Uttar Pradesh, had been staying at the institute since September 2022, he said.
Superintendent of Police Gurukaran Singh said Captain Karla's death seems to be a case of suicide and they have not recovered any suicide note from the room.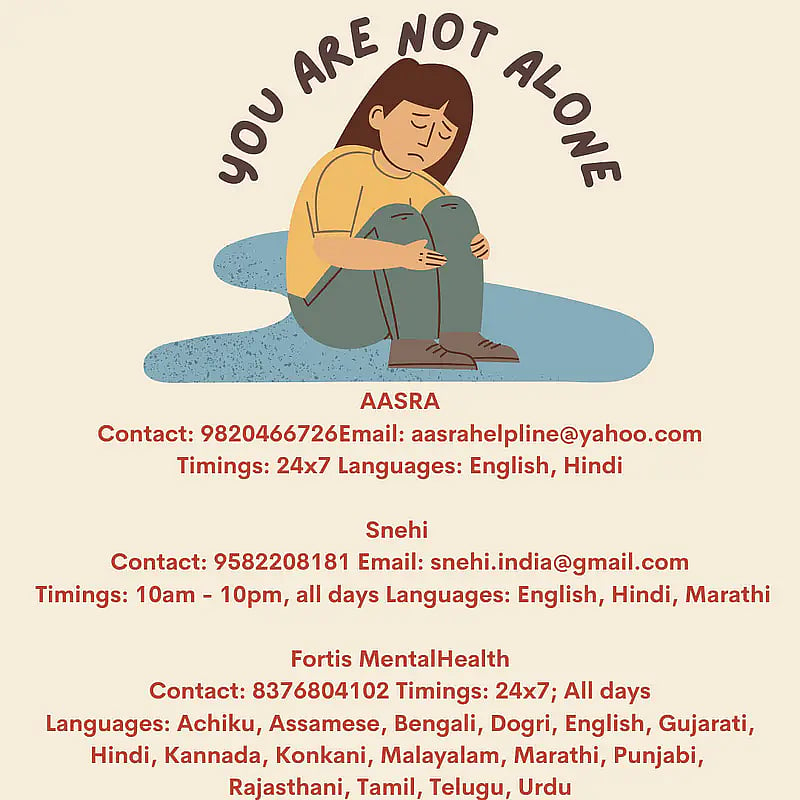 If you or anyone you know is struggling with suicidal thoughts, seek help here: | Mental Health Helplines
(To receive our E-paper on WhatsApp daily, please click here.  To receive it on Telegram, please click here. We permit sharing of the paper's PDF on WhatsApp and other social media platforms.)