Bhopal (Madhya Pradesh): China dominated Women's 10 Air Pistol championship on Day-1 of Shooting World Cup, with LI Xue shooting gold and Qian Wei bagging bronze medal.
The final match was held between LI Xue and Germany's Vennekamp Doree. LI Xue defeated by 17-5 points to grab gold. Doree had to settle with silver.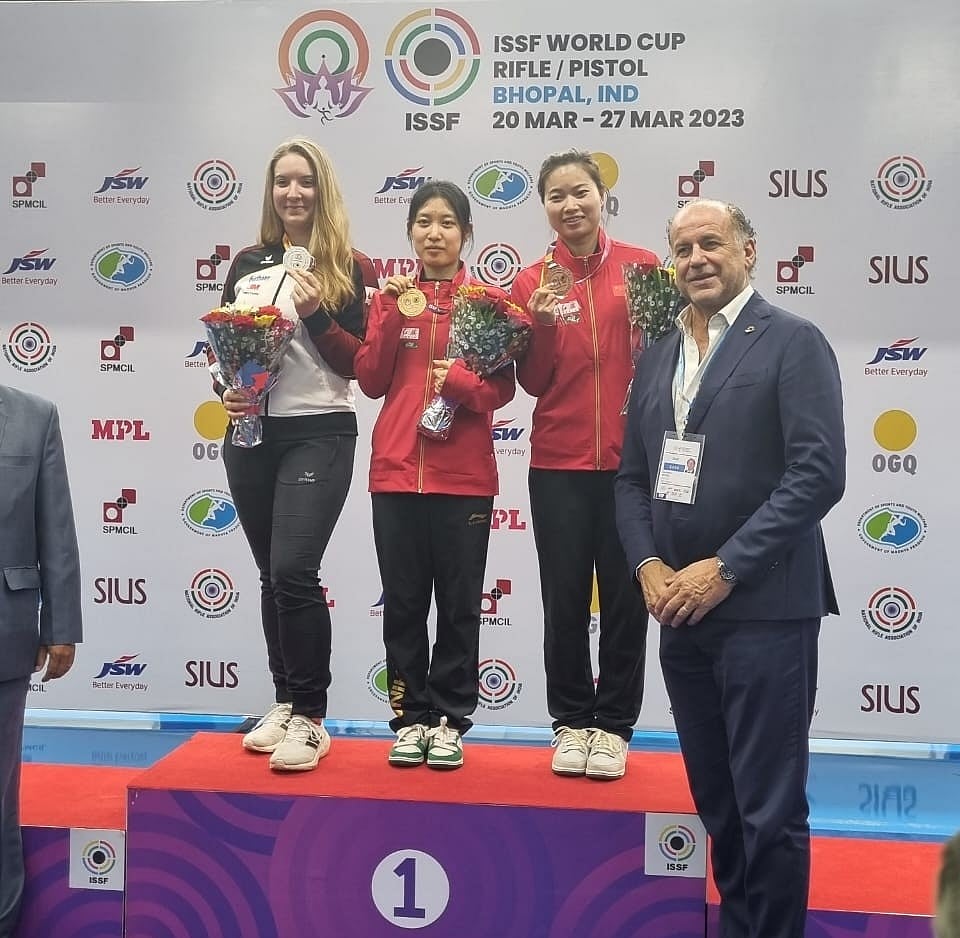 (Centre) LI Xue, (Left) Vennekamp Doree and (Right) Qian Wei | FP Photo
Chief Minister Shivraj Singh Chouhan virtually inaugurated the International Shooting Sport Federation (ISSF) World Cup Rifle/Pistol and the shooting range at Kushabhau Thakre Hall in Bhopal on Tuesday.
During the inaugural ceremony, athletes performed Mallakhamba for the delegates. The shooting world cup is being held for the first time in Bhopal's State Shooting Academy from March 22–27.
(To receive our E-paper on WhatsApp daily, please click here.  To receive it on Telegram, please click here. We permit sharing of the paper's PDF on WhatsApp and other social media platforms.)