Mumbai, February 9: Over 150 owners of classic and antique vehicles have confirmed their participation in the '40th Annual Vintage Car Fiesta', organized by VCCCI (Vintage & Classic Car Club of India) in association with WIAA (Western India Automobile Association), which will be conducted in Mumbai on Sunday, February 12, 2023.
The beauties, cars and motorbikes of the proud owners will show-off their treasured vehicles which will be seen traversing the city, starting from World Trade Centre, Cuffe Parade to Bandra Kurla Complex and return back after covering a distance of approximately 50 kilometres.
Nitin Dossa, Chairman VCCCI said, "Mumbai has the finest collection of vintage and classic vehicles. VCCCI is one of the premier clubs in the country. Many cars belonging to Royal families are participating in the Fiesta and will be seen in this event."
The Fiesta is being conducted under the Chairmanship of Mangal Prabhat Lodha, Honourable Minister for Tourism, Government of Maharashtra and is being hosted by the Director of Tourism and is co-hosted by World Trade Center.
Sanjeev Bhiwandkar and his daughter Saili are eagerly waiting for Sunday to ride on their respective Vespa scooters. The 31 year-old Sanjeev will be riding a 1963 Vespa Limited Edition Sportique 4-speed, while Saili, 31, will ride a 1967 Vespa.
"It's always fun to participate in such rallies. There are so many thrills that I look forward to participating in these events. I am glad that we have overcome the pandemic and things are normal now, so there would not be any restrictions. Because of Covid the Vintage Fiesta was not held for two years and when it was organized last year it was not the same. This year it will certainly run smoothly as there will not be any problems," opined Saili, who claims to be the only woman to have ridden a Vintage scooter for the longest distance from Mumbai to Goa and back.
"My Dad has been participating in the Vintage Fiesta for many, many years. I have been associated with such events for more than a decade and a half. When I was in the seventh grade I would ride as a pillion with my Dad. But, after a couple of years I started to ride on my own and my journey continues," Saili further stated.
A 1903 Humber owned by veteran Abbas Jasdanwalla, will be the oldest car that will showcase its splendor on the roads of the city. Vehicles from New Delhi, Hyderabad, Pune, Ahmedabad and Chennai have confirmed their participation in the Fiesta.
About VCCI:
The Vintage & Classic Car Club of India (VCCCI) is one of the oldest and foremost vintage & classic car clubs of India. Ever since its inception in the year 1985, the Club has championed the cause of preserving automobile and motoring heritage in India. VCCCI is a community of passionate and enthusiastic vintage & classic car collectors who come together with a common aim of growing the community by educating, informing and assisting enthusiasts when it comes to motoring heritage.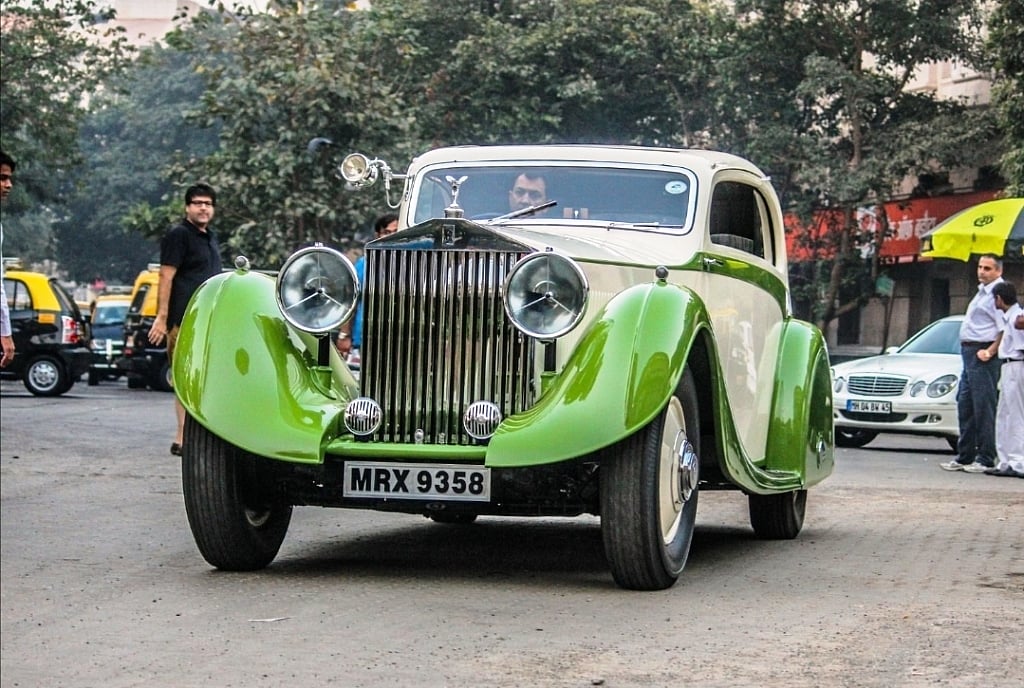 It is a matter of pride that the largest collection of vintage cars in the world is in India, owned by Mr. Pranlal Bhogilal, the Founder President and Patron of VCCCI.
VCCCI promotes touring and enjoyment of Vintage and Classic vehicles, Preservation and exhibition of all historically significant vehicles and associated material and is a source of technical information for the same.
The Club encourages careful and skillful driving and highlights the importance of Road Safety in all its events.
FILE PHOTOS: Participants are seen driving their classic vehicles on the streets of Mumbai.
Saili Bhiwadkar with her Vespa scooter
For more information:
Simran Virk - +91 9987061886
(To receive our E-paper on WhatsApp daily, please click here.  To receive it on Telegram, please click here. We permit sharing of the paper's PDF on WhatsApp and other social media platforms.)