On the occasion of World Environment Day, the Kalyan-Dombivli Municipal Corporation (KDMC) on Saturday conducted a tree-plantation drive and planted 1400 trees. Vijay Suryavanshi, municipal commissioner, KDMC launched the drive to spread awareness by appealing citizens to plant at least one tree on the occasion to support the ecosystem and environment of the city.

On June 5, Saturday, Suryavanshi along with his officials and staff planted trees in the city park area. Suryavanshi said they planted 1400 trees in the area, which are further going to be developed in the gardens and open space. Suryavanshi was accompanied by Ramdas Kokare, Deputy Municipal Commissioner, Solid Waste management, along with other staff.
Talking the occasion of world environment day, the Commissioner appealed to each and every official and staff including residents to plant at least one tree in their surroundings. As it will help them in future.

Madhvi Pophale, PRO, KDMC, said, "The tree plantation drive was carried out in the city park area, as it is going to be developed in the coming days". "The development needs trees and gardens. So taking the occasion of world environment day, a total of 1400 trees were planted in the city park area," added Pophale.
Suryavanshi further appealed to the officials, staff and residents to segregate waste into dry and wet garbage at home. He said, "It will help create awareness among the masses and they too will start the segregation process which is important for our environment".
Suryavanshi along with the staff planted trees at a treatment and processing centre in Barave and Sewage treatment plant at Wadeghar in Kalyan. He also met the locals nearby the Barave processing centre and assured them of resolving their problems and issues.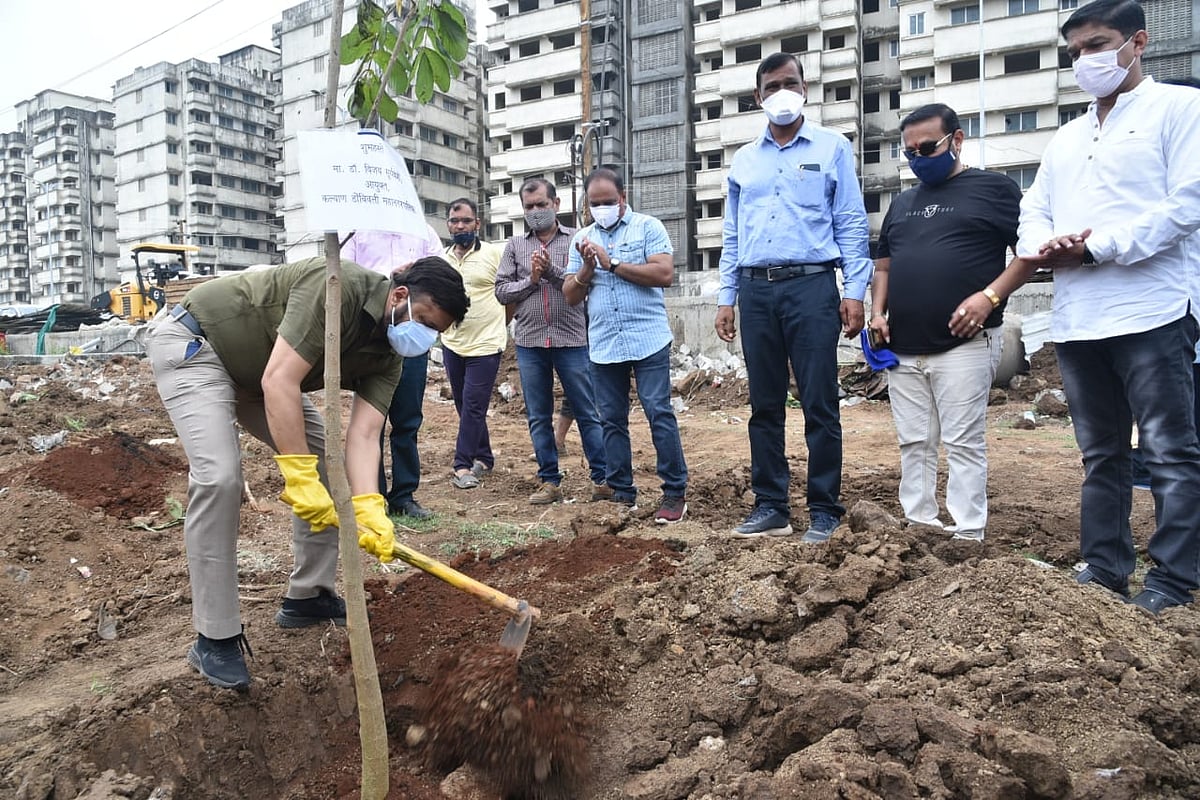 Meanwhile, the KDMC has given permission to 33 private hospitals to start the vaccination drive to speed up the vaccination drive across the city.
(To receive our E-paper on whatsapp daily, please click here. To receive it on Telegram, please click here. We permit sharing of the paper's PDF on WhatsApp and other social media platforms.)
Published on: Saturday, June 05, 2021, 10:21 PM IST