The Maharashtra ATS will seek details from the Hyderabad police on the Mumbai linkages in connection with the massive ₹712 crore fraud detected by the Hyderabad cops. The Hyderabad police probe has revealed involvement of five residents of Mumbai, settled in Dubai, instrumental in converting the fraudulently gained INR to USDT (Crypto) and transfer the same to Chinese co-accused.
Some of the crypto-wallet transactions in the fraud have been found to have linkages with Hezbollah wallet (labelled as wallet belonging to terror financing module), officials had said.
The Hyderabad Cyber Crime Police had recently arrested nine persons Prakash Mulchandbhai Prajapati, Kumar Prajapati, Naimuddin Wahiduddin Shaik, Gagan Kumar Soni, Parveez alias Guddu, Shameer Khan, Mohammed Munawar, Shah Sumair, and Arul Dass from Mumbai, Ahmedabad and Hyderabad in an investment fraud.
Colluding with Chinese for Commissions
Speaking about the modus-operandi of the accused persons, an officer said, the arrested accused persons had colluded with Chinese nationals for easy gains by supplying bank accounts for a commissions of 2-3 % and gives them the access to the accounts by providing internet login credentials and using remote accessing apps allowing them to operate the accounts and once they succeed in looting the money from the victims into these accounts, they exchange the INR into USDT (Crypto) and siphon the Indian wealth to China.
An amount of ₹10.53 crore has been frozen in the accounts used by the fraudsters, 17 Mobile Phones, 2 Laptops, 22 sim cards, 4 Debit Cards, documents pertaining to 33 shell companies, 3 Bank cheque books, 12 currency notes and six coins of Chinese Yuan currency and One Passport has been seized during the probe, police said.
According to the police, a case was registered on the complaint of a Chikkadpally resident, wherein he was offered a part-time job of "Rate and Review" via telegram app, he believed it to be genuine and registered on their website. Initially he was given simple tasks to give a 5-star rating to one set of 5 tasks by loading/investing a smaller amount of ₹1000 and he earned ₹866 profit. Every time he loads/invests money his invested amount is displayed in a window like an online wallet which shows options like Invest money, Withdraw money, Perform tasks etc. The victim lost a total ₹28 lakh in the said fraud. During the course of investigation it was found that ₹28 lakh that the victim lost had been transferred to six accounts including an account from where the money had been transferred to various other Indian bank accounts and finally in Dubai the fraudulent money was used to purchase crypto currency.
The Chinese connection
"Ahmedabad resident Prakash Prajapathi is associated with Chinese nationals Lee Lou Guangzhou, Nan Ye and Kevin Jun etc. He used to coordinate with the Chinese in supplying Indian bank accounts and shared the OTPs for operating these accounts from Dubai/China through remote access apps. Lee Lou Guangzhou, Nan Ye and Kevin Jun run this entire system of task based investment frauds .They are the ones running these scams and luring the victims by sending messages over Telegram.
Mumbai residents involved in crypto fraud
Prakash Prajapati also coordinated with his other associates, Arif, Anas, Khan Bhai, Piyush and Sailesh who are the residents of Mumbai, settled in Dubai and are involved in converting the fraudulently gained INR to USDT (Crypto) and transfer the same to the Chinese accused. It is found that Prakash Prajapati has supplied over 65 accounts to Chinese in which transactions to an amount of ₹128 crores took place and the other accounts through which these fraud money have been converted to USDT, is having a volume of ₹584 crores totaling over ₹712 Crores have been siphoned by these fraudsters," said the officer.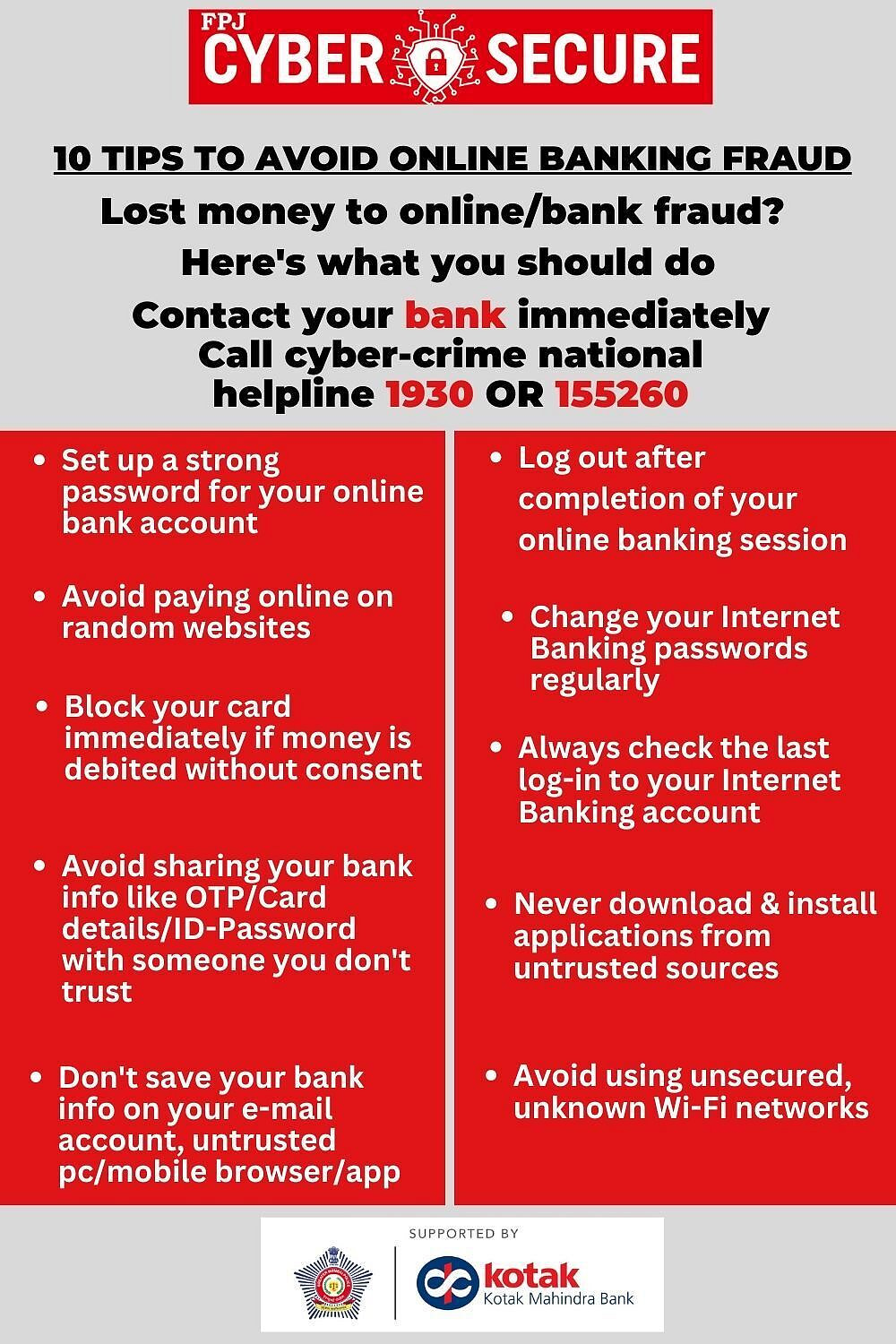 FPJ Cyber Secure |