Mumbai: The world of cyber fraud is evolving rapidly, with new scams making headlines almost daily and frauds related to sharing OTPs, clicking on links and downloading fake apps becoming commonplace. The latest trend involves criminals leveraging Artificial Intelligence (AI) to defraud unsuspecting individuals through voice scams.
In this alarming new development, scammers are using AI and making fraudulent phone calls, mimicking voices of family members, friends or acquaintances, gaining the trust of their targets, and proceeding to deceive them. Fraudsters claim distressed situations, such as being involved in an accident, losing wallets or mobile phones while travelling abroad, seeking urgent financial assistance.
Recent Incident Shows Power Of AI
A recent incident in south India brought attention to this malicious practice. In this case, the scammer impersonated an acquaintance, made a WhatsApp voice call that sounded remarkably like the real person. The scammer then informed the victim that the sister-in-law had been admitted to a hospital in Mumbai, urgently needing financial aid for treatment.
Technology experts view this trend as alarming, with the potential to escalate into even more serious crimes in the future. Fraudsters could exploit AI to impersonate celebrities or political leaders, making it challenging for people to differentiate between real and fake calls. The potential misuse could be against scientists and defence officers, creating a serious global problem.
Unlike traditional mimicry, wherein the voice may not be 100% accurate, AI can produce voices that are indistinguishable from the original. The process followed by these fraudsters involves collecting voice samples from various sources and training AI systems to replicate them perfectly. By inputting a victim's voice sample into the AI system, scammers can generate deceptive voice calls with uncanny precision.
What Do Experts Say On Use Of AI In Online Frauds?
Mayur Kulkarni, Director of Jumbo Systems and Solutions Private Limited, an IT software company, warned against the misuse of AI-powered tools and said it could have severe consequences, not only in the form of financial scams but also in areas like video morphing and audio conversion, leading to sextortion. Kulkarni predicted that within the next six months, nearly 30-35% of financial frauds in India may involve the use of AI.
Balsingh Rajput, Deputy Commissioner of Crime of Mumbai, highlighted the seriousness of the situation, stating that catching these criminals is becoming increasingly challenging. With the rise of "deep fakes" created using AI, where the voices and videos of close or known individuals are exploited, such crimes may escalate, causing serious harm to society and public order.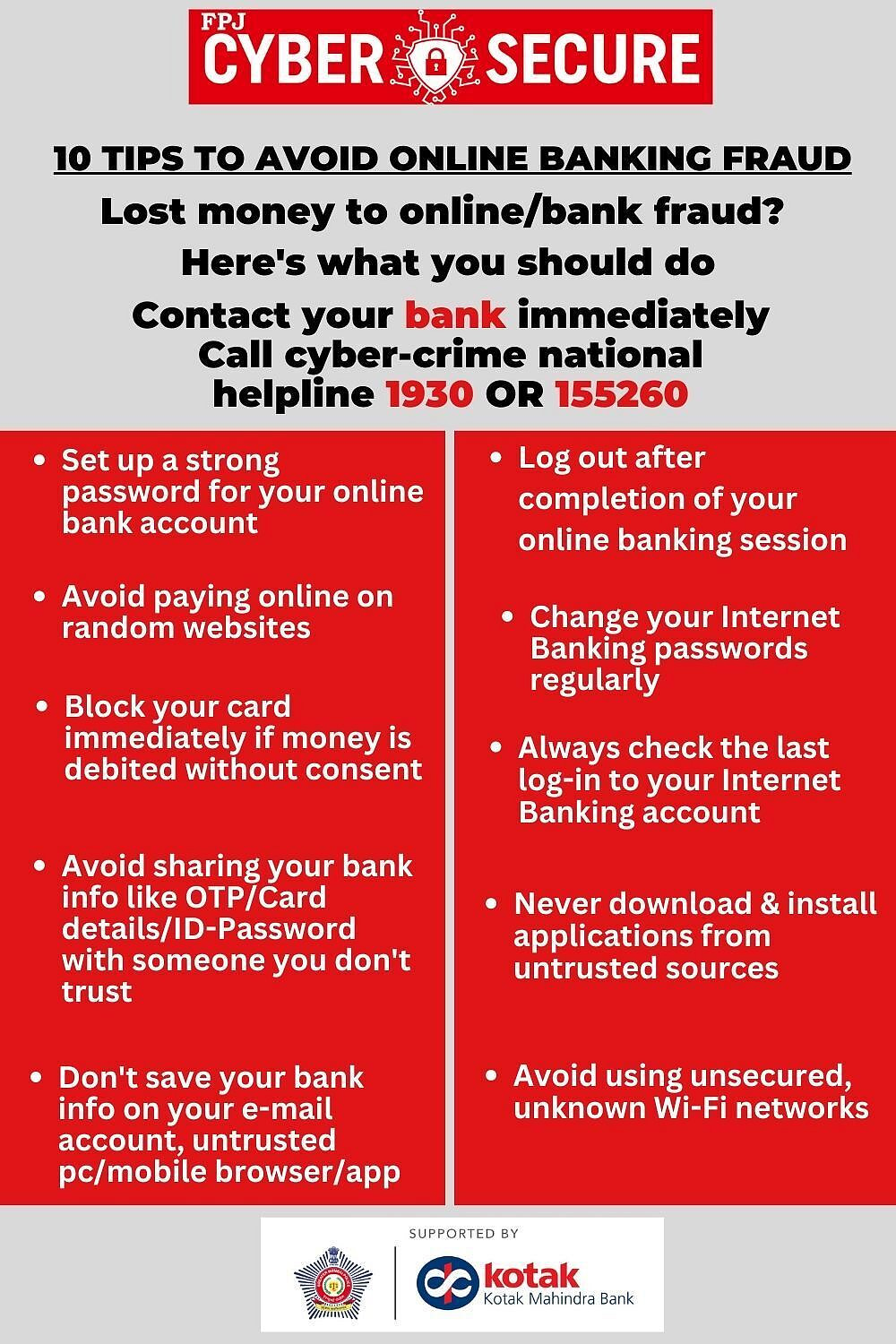 FPJ Cyber Secure |