Mumbai Police statistics reveal that there is a nearly 47% drop in registration of loan fraud cases in the city this year, compared to 2022.The figures reveal that 26 cases were registered from January to May 2023, compared to 49 during the same period last year. "The registration of fewer cases can be attributed to citizens becoming more aware about cyber crimes," a police officer said.
Recently a 38-year-old woman working as a clerk with the State Transport Department became a victim of loan app fraud. According to the police, the victim downloaded a loan app on her phone on June 19. Before downloading it, she shared her mobile number, bank account details and access to the phone's gallery.
Woman trapped in recent loan fraud
After some time, ₹3,600 got credited in the victim's bank account. However, on May 24, the woman received a phone call from a loan recovery agent, asking her to make repayment. The victim said she had repaid the loan, but she continued to receive threatening calls.The victim later gathered more information about the app and discovered that it was fraudulent. She then immediately deleted it from her phone.

Later, the woman learned that the recovery agent had shared a morphed photograph of her with her father. She then approached the police and got an offence registered. The police registered a case under Section 67A (publishing or transmitting of material containing sexually explicit act, etc, in electronic form) of the Information Technology Act.
Always check app security before downloading
The police recently issued an advisory stating measures that can safeguard citizens from loan app frauds. "Check authenticity of an app before downloading, check the terms and conditions of the offer, do not click and fill short links and any forms, never scan QR codes for receiving money and never share your KYC documents on loan apps," the advisory stated.

Statistics
2023 2022
Cases registered 26 49
Cases detected 5 2
Persons arrested 5 3
* Cases between Jan and May 2023 and 2022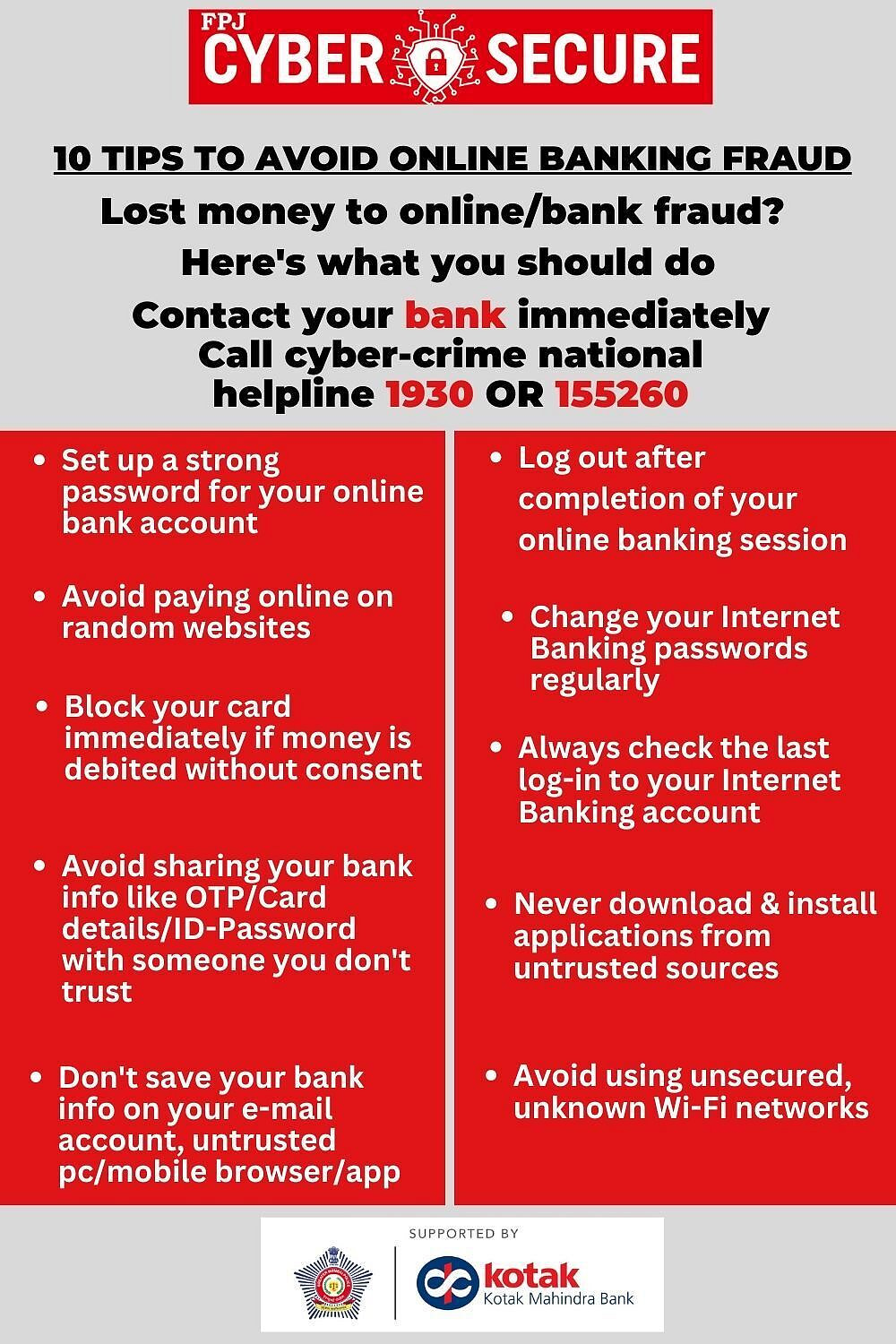 FPJ Cyber Secure |