The Thanekars will have to face a 24-hour water cut as the pipeline supplying water to Thane city ruptured at 5 am on Monday, April 17.
The incident took place near Mankoli petrol pump along the Mumbai-Nashik highway. Due to the burst, the water supply has been stopped for repair work.
Repair work underway
The water department of the Thane Municipal Corporation (TMC) is carrying out the repair work of this water channel on a war footing. Due to the repair work, the water supply to Thane City will remain shut till 9 am on Tuesday.
Sandeep Malvi, additional commissioner, TMC informed, "The pipeline supplying water to Thane city burst at Mankoli Naka on Monday early morning. The TMC water department staff are repairing the pipeline on a priority basis. The water supply to Thane city will be affected till Tuesday 9 am and also water supply will be at low pressure till Wednesday. We have appealed to the Thanekars to cooperate with us."
The water department of the Thane Municipal Corporation (TMC) is carrying out the repair work of this water channel on a war footing. | Abhitash Singh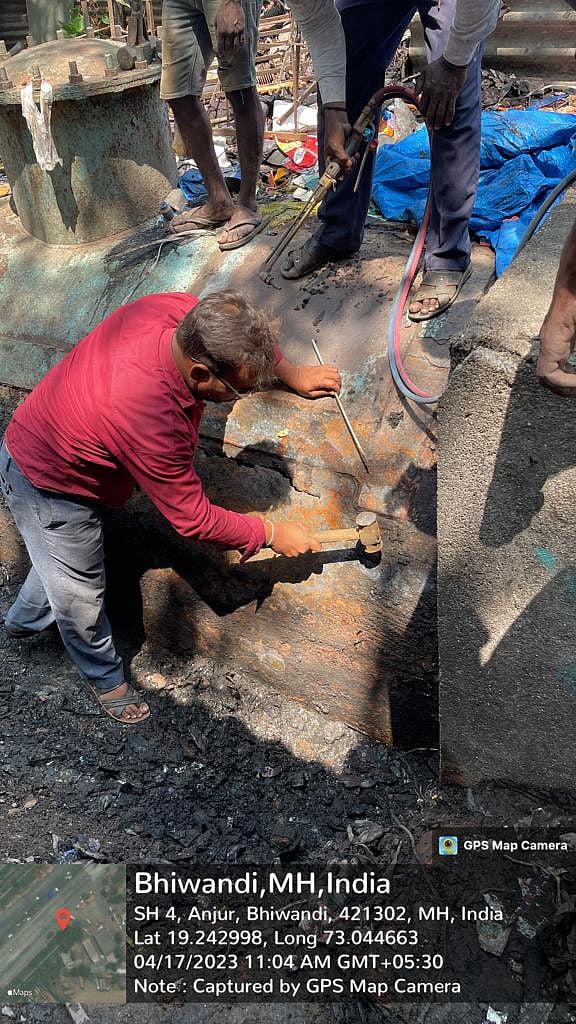 Due to the repair work, the water supply to Thane City will remain shut till 9 am on Tuesday. | Abhitash Singh
(To receive our E-paper on WhatsApp daily, please click here.  To receive it on Telegram, please click here. We permit sharing of the paper's PDF on WhatsApp and other social media platforms.)