An experiential brand new all-day cafe and bar Shy in the eastern neighbourhood of Chembur is on hand to satisfy your appetite. An amalgamation of vintage interiors, global modern cuisine, and craft cocktails, this new 4500 sq. ft space specialises in flawlessly combining global cuisines and providing a tantalising experience.
The modern vintage ambience blend with handcrafted elements and specially sourced pieces, create the comfort of the organic and timelessness setting. The place denotes a mystery, a labyrinth of secrets, and yet the flirty coquettish ways of a graceful creature who pretty much fills the room with mirth, a definite scene from a nostalgic era.
Shy Café and Bar |
The space is divided into three sections — the old room, the library room, and the wood-fired pizza room. Large double doors with a discreet name on a plaque lead you to a breezy spot. You can relax in the natural sunlight that wafts through the rush of large leaf palms that make up the scenic outdoors. A classic bar with soft lampshades runs the length of the room, with ample space to perch comfortably.
The decor is traditional, with white marble-topped old-school mouldings, a brass rail for a touch of deco, and seductively lit bottles at the back beneath vintage patinated mirrors. The levels along the area lead to a more personal spot in the corner with plants, books, and a soft table, lamp, and jute rug beneath the coffee table. The elevated portion forms an inner sanctuary, with a library and map room at the far end.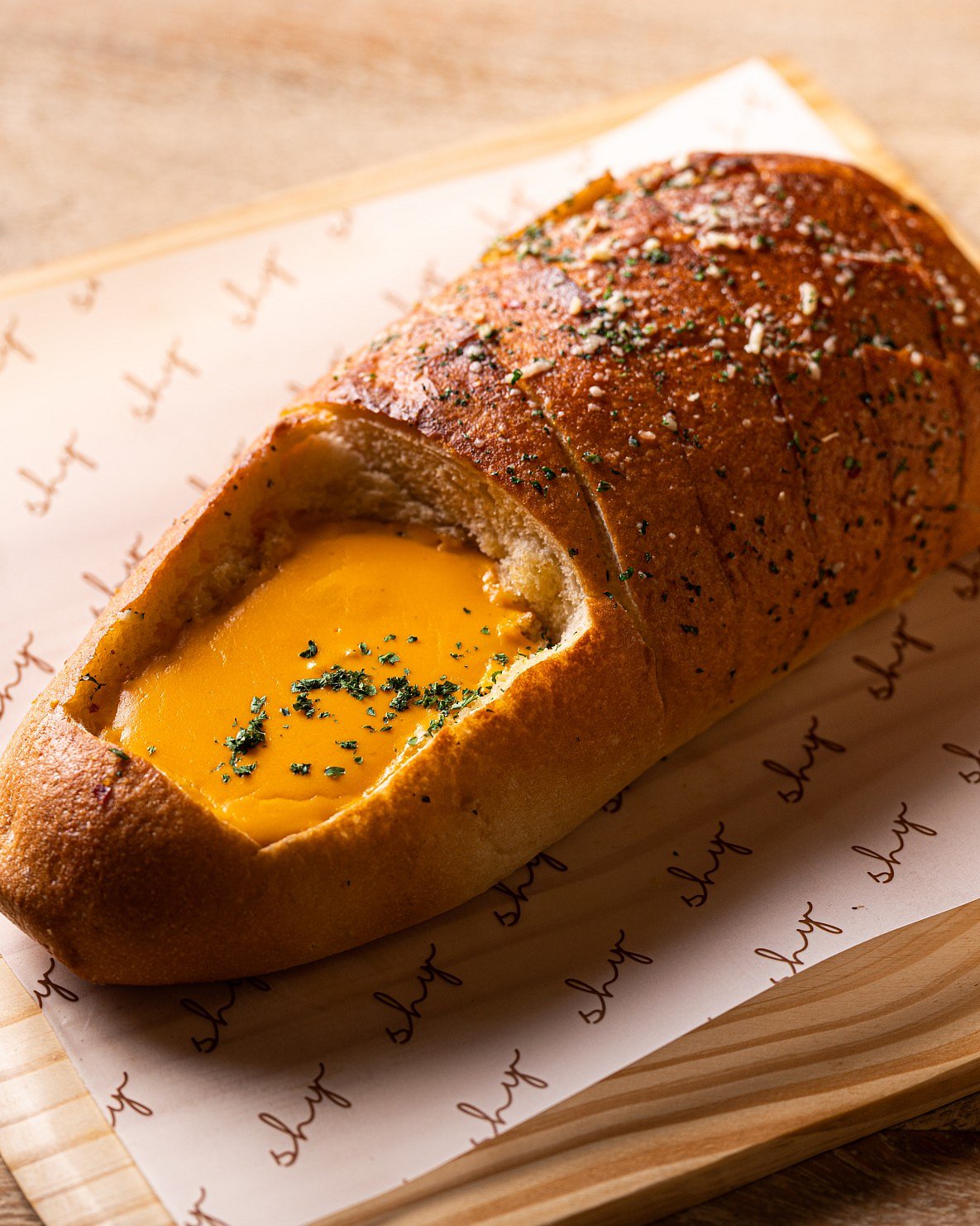 Each location is lit with gentle lights and made as comfortable and velvety as possible with charming cushions and blankets to engage with the full body textures and embellishments of a magnificent past. An open kitchen and wood-fired oven serve comfort meals on sophisticated, earth-toned plateware.
"The idea was to develop an ingredient-focused cuisine utilising local and seasonal foods that combined flavours from diverse cultures, and that is how I have intentionally designed the menu, keeping in mind the warmth and earthiness of the space," adds Aditya Wanwari, who has designed the menu.
The menu here is suitable for everyone, from the busiest working professionals to college-aged adolescents looking for a new hangout. Some of the must-have dishes are Spiced Keema Potli Samosa, Ghee Roast Pizza, a unique Italian spin on the popular Mangalorean dish made with creamy buffalo mozzarella cheese, crispy curry leaves, pizza sauce, and ghee roasted mushrooms or chicken, Fettuccine In Pink Burrata Sauce, Hawker Style Chinese Wok Box, and Coastal Lunch Home Curry and Banana Leaf Rice, a classic Chettinad based curry dish served in a jar alongside khichiya papad and the famous ghee rice steamed in a banana leaf.
The bar menu boasts a variety of liquor and some of the best cocktails.
Price: Rs 1,500 + for two
Contact: 08928885347
(To receive our E-paper on WhatsApp daily, please click here.  To receive it on Telegram, please click here. We permit sharing of the paper's PDF on WhatsApp and other social media platforms.)