Mumbai is a home for many cultural activities and as we conclude the year's first month January on a high note with Lollapalooza, the February is all set to immerse you in the colours of love. The Festival of Sufi Music at NCPA brings four events under 'Sama'a: The Mystical Ecstasy — Festival of Sufi Music'. Check this out and book your calendars now.
An Ode to Rumi: Presentation based on the Poetry of Mevlana Rumi by Kabir Bedi
Jalal ad-Din Muhammad Balkhi (1207-1273), popularly known as Mevlana Rumi, was a 13th-century Persian poet, jurist, theologian and Sufi mystic who composed one of the crowning glories of Persian literature, which profoundly affected the Persian cultural sphere of Khorasan.
Although originally written in Persian, Rumi's poems have been widely translated into many international languages including Urdu and Punjabi. Rumi's works transcend national and ethnic borders and seem to be relevant even today across varied cultures.
Blessed with a sonorous voice, Kabir Bedi, one of India's best-known international actors, will read a selection of poetry penned by Rumi. The presentation will be divided into five parts: The Seeker, Finding Love, Tasting the Divine, The Awakening and Union with the Divine.
When: February 11, 6.30 pm
Where: Experimental Theatre
NCPA Tickets: Rs 400 onwards
Rangreza: a musical presentation based on Sufi poetry
The pain of separation from the Creator is at the core of Sufi lyrics and music. Themes and styles established in Arabic, Persian and Punjabi-Sindhi poetry have had an enormous influence on poetry and music throughout the Sufi world. While saint-philosophers like Rumi, Lal Dedh, Kabir and others, have fervently expressed their love and longing for the Divine through their poetry, we find similar thoughts also being echoed in works of others like Mir, Ghalib, Tukaram, Rabindranath Tagore, Swami Vivekananda, Chaitanya Mahaprabhu and many Bhakti poets across ages in numerous languages. Rangreza portrays hues of the ultimate truth as revealed by numerous philosophers from Amir Khusrau, Baba Bulle Shah and Meera Bai, to Guru Nanak, Shahbaz Qalandar and such others who wrote in various dialects such as Awadhi, Saraiki, Behawalpuri, Multani, Hindustani, Hindavi and Punjabi. In a style that has a harmonious blend of traditional and contemporary musical elements, the presentation will showcase the similarity of thoughts underlying the diverse poetic works, highlighting the universality of the truth.
When: February 10, 6.30 pm
Where: Experimental Theatre, NCPA
Tickets: Rs 400 onwards
Rumiyana: a journey within
Rumiyana is a multimedia musical puppet theatre performance based on Mevlana Rumi's work, Masnavi, whose influence transcends national borders and unites people of all races, nationality, and gender across the globe, owing to the universality of his thoughts. Enacted by two performers, the master and the student, the performance is synergised with dancers, puppeteers and visual theatre with specially composed music. The dialogue of the story which is narrated at the threshold of a door unfolds a journey within, to unravel the path outside. Four stories emerge out of a single narrative to tell a tale of seeking and receiving, from being the light to spreading light to shining bright - the Unity of vision.
The 60-minutes long presentation with animations and projections explores the concept of pluralism, and unity of all existence, as one. It uses the metaphors of soul, body, and shadow to realise the idea of the true self. It promotes unity, love, and peace, by the celebration of diversity, for there are, as many ways as there are seekers. The performance is directed by Dadi D. Pudumjee and written by Shaaz Ahmed.
When: February 12, 3.30 pm & 5.30 pm
Where: Experimental Theatre, NCPA
Tickets: Rs 400 onwards

Within: songs of the sacred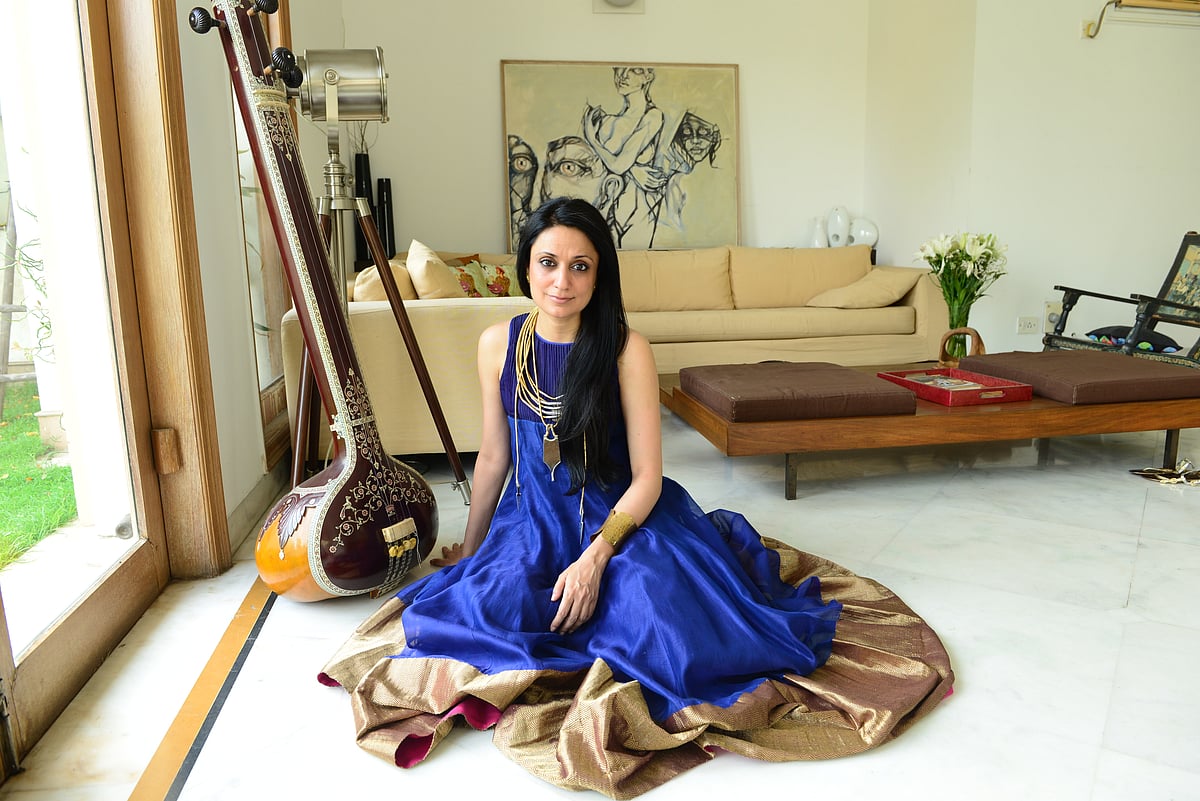 Delve into a deeper understanding of the true meaning of Sufism as Sonam Kalra, a multifaceted singer and composer, seeks to blend the many voices of faith, through poetry, prayer and music to create one universal voice of faith. In this presentation, prayer and poetry from different languages and religions come together to create a sound that touches every soul. The mystic poetry of Sufi poets like Kabir, Bulleh Shah, Amir Khusrau and Zaheen Shah Tajji are presented to highlight the one absolute truth; that God is within. Where the call to Allah finds resonance in the ever-soothing Sikh morning prayer and Vedic chants, where the poetry and ideologies of Sufi mystics from across the world find common ground across time and region, and where Indian classical sounds seamlessly flow into the Western accompaniment. Thus, the lines between religions are blurred through the beauty of note and music, revealing that no matter what the language of the lyrics or the ethnicity of the sounds, there is but one language, the language of faith.
When: February 12, 7.30 pm
Where: Tata Theatre, NCPA
Tickets: Rs 400 onwards
(To receive our E-paper on WhatsApp daily, please click here.  To receive it on Telegram, please click here. We permit sharing of the paper's PDF on WhatsApp and other social media platforms.)