The unprecedented growth in urban population each year has led cities to sprawl at an expedited pace. This has raised issues such as the lack of accessibility to essential services and well-planned open spaces.
The pandemic has prodded us to rethink our ways of living and question our urban planning and design sensibilities. With an emphasis on self-sustenance, efficient planning, community living and a mixed-use approach, can 'Integrated Townships' be the future of living?
Integrated townships are self-sustaining gated communities that comprise infrastructures such as residential areas, schools, hospitals, retail outlets, and commercial complexes, along with strategically planned and safe open spaces.
With a purpose, bigger than just housing, this all-encompassing typology is rapidly gaining ground in the urban setting. Juxtaposing the traditional Indian style of community living, with contemporary facilities and services, the design of integrated townships is an excellent answer to rapid urbanisation.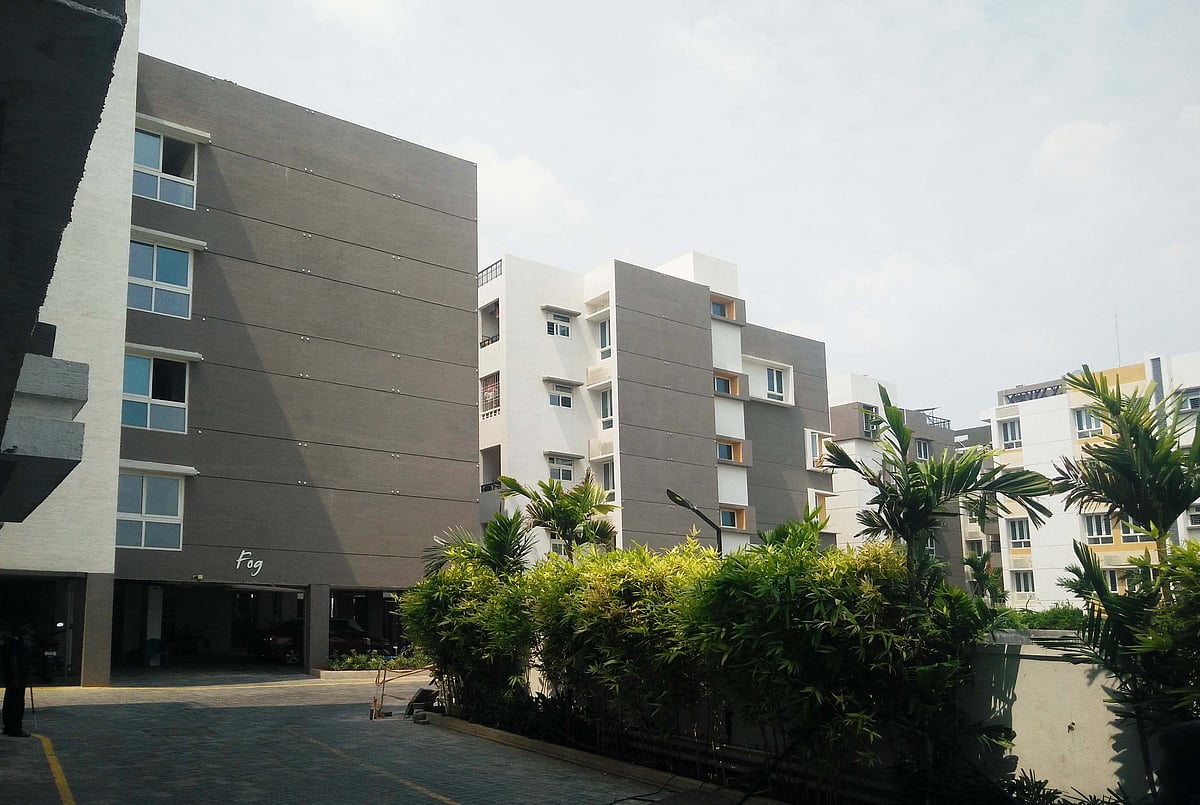 Being a 'City within a City' — it aims at facilitating access to all essential services within 15 minutes of walking distance, within a safe and inclusive environment.
With every passing day, the social breach within our cities is becoming far more evident.
Through efficient planning, the residential zones within the integrated townships can aim at having high, middle, and low-income group housing to harbour an equitable ecosystem.
Along with equity, inclusivity, and comfort, integrated townships promise safety, sustainability, and healthy living. Dedicated pedestrianised zones, open spaces, gardens, pathways, etc. ensure areas of interest for all age groups, whilst providing utmost safety.
The reduced distances, not only save time but also avoid pollution and excess fuel consumption, nurturing healthy living.
Sustainability lies at the core of the planning and design of such townships. This is achieved by optimising available open lands and employing green strategies such as organic farming, rainwater harvesting, sewage treatment plants, waste management systems, composting, and generating solar energy.
These methods not only aid in making the controlled ecosystem self-sustainable but also results in energy conservation and efficiency.
We take up several township projects and attempt to approach each one with a different perspective, depending on the factors such as — context, land availability, client brief, etc. "Oxygen by Urban Tree", an ongoing project located in Chennai, is one such unique project.
As the name suggests, the site has been envisaged with copious breathing pockets and green spaces between the built masses. The design and planning for this project are driven by the site and climatic conditions, ensuring maximum natural light and ventilation within all built spaces.
Making optimum use of the 9-acre land, 15 low rise residential blocks have been planned to avoid unnecessary high-rise development. Additionally, equipped with two commercial blocks, a clubhouse, ample landscaped area, a supermarket and other amenities — this complex is a perfect example of sustainable living in an urban setting.
It has been acknowledged by the Indian Green Building Council (IGBC) with a prestigious green rating.
Integrated townships not only cater to households but also add to real estate value.
They serve as a milestone for real estate investment strategies opening up new revenue opportunities.
Looking at the far-reaching advantages and positive impacts of this typology, integrated township projects are being encouraged by the state authorities via subsidised schemes to promote holistic living through structured and optimal land use in India.
In an urban setting where every person in the family is distinctly drawn away for work, spending most of their time travelling, amidst traffic and pollution, with less and less family or leisure time at hand — integrated townships offer an excellent resort for the future city life.
With means of social interaction, available within a walking distance, one can always find time for a walk in the park, a coffee with a friend, a game of badminton, or a quick visit to a medical store in times of need.
Following the 'walk to work' concept and the ability to be self-sufficient and self-managed sustainable units, integrated townships will play a significant role in redefining the urban living scenario in the coming years.
(Varsha Jain is the Principal Architect and Co-Founder at Creative Architects and Interiors (CAI), Chennai)