The old adage that shoes maketh the man stands true. Men have always been judged by their footwear, which may not be relevant now, but your choice of shoes says a lot about your style. Even centuries ago, if a man was spotted wearing fancy footwear, especially with buckles, he was considered someone with class. Though highly deceptive, this trend continues to exist even today. The only thing that has changed is the hundreds of options available to us and picking the right one to bring your look together.
So, whether you are building your footwear wardrobe from scratch, heading to shop for some extra shoes for an upcoming event, or just trying to dress up better for the most-awaited meeting, Harshwardhan Patwardhan, Founder, Chappers suggests some of the best footwear options that every man should own.
Oxfords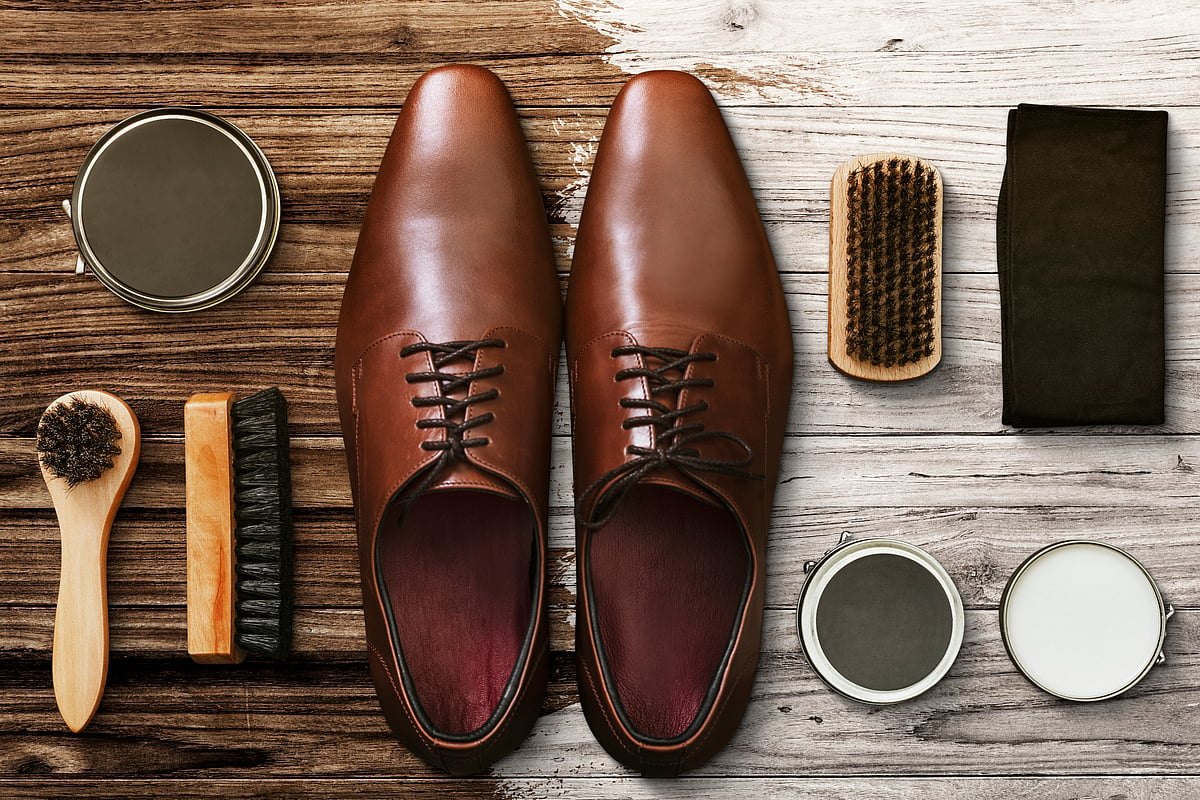 rawpixel.com / Pat
Oxfords, also known as balmoral, are the most classic dress shoe characterized by their closed-lacing style. The closed style means the eyelet tabs the laces make their way through are sewn over the vamp, limiting the flap's movement. This footwear type is sleek and typically worn in more formal situations, but it also looks great on a business suit for a casual event. In certain parts of the world, people may call Oxfords a 'closed front' shoe, but you know the original name.
Brogues
You may think of the holes on the brogues as something fancy made for better appearance purposes, but they were initially designed to drain out bog water from your shoes when walking through wetlands. Thus, brogues are usually heftier than other patterns and look particularly great with formal outfits. Interestingly, you can choose from three popular types of brogues: a full brogue, a half brogue (semi-brogue), and a quarter brogue. Go for a brogue in any shade of brown, and you are sorted with having a dress shoe in your closet.
Sneakers
Enough formal footwear, and now it is time for some casual wear. Casual doesn't necessarily mean you should look any less stylish. Ideally, every man must own a pair of sneakers, and thankfully, there are ample choices in the market, so it is unlikely not to be able to find one of your liking. Sneakers may have had their association with the athletic field, but that is no longer relevant. When we speak of sneakers, you can pick a pair of trendy basketball shoes to comfort running shoes. But equally good are stylish skate shoes, as they can enhance any casual look. They are perfect when you want to don baggy pants, loose t-shirts, and sporty shoes.
Boots
You don't have to hike or trek mountains to understand the feel of boots. Most old-style boots are sturdy with a rugged appeal, while the newer versions are relatively light and made using advanced lightweight materials. No matter what version you choose, the solid support and weather protection a pair of boots offer is incomparable. The best part is that boots look great with every outfit, from blue denim and formal shirt to casual cargo pants and hoodies, and are durable enough to last a lifetime.
Kolhapuri
Indian Kolhapuri is handcrafted using pure natural leather. The traditional embroidery or work of beads, elegant style, and comfortable foot handles make them a sought-after footwear item for ethnic wear enthusiasts. Though juttis don't come with cushions, they are found to be durable if used and maintained through dry seasons. When using this footwear, it is essential to keep them away from catching moisture in any way. What makes them attractive is the expansive color range they come in – from bright red to subtle yellow and deep blue. For men with a larger feet, juttis can be customized based on their preference, unlike other shoes that come in standard sizes.
Slip-Ons
Need open, low-maintenance footwear that can be worn quickly without having to deal with the complications of tying laces? Slip-on can be your perfect pick. Whether you are a leather strap-on sandal person or slipper flip-flops supporter, you cannot do without a pair of good, casual sandals for your everyday wear. There are tons of slip-on out there in plenty of colors, and they offer the same laid-back, funky energy all great looks require. Invest in a good pair, and you will thank us for the suggestion.
It is time to level up your shoe game for all you men out there. And don't worry; we are here to handhold you throughout this process of sifting through the vast array of choices and settling on the best few. Just follow our above-mentioned diverse footwear recommendations and see how each pair grabs eyeballs for all the right reasons.
(If you have a story in and around Mumbai, you have our ears, be a citizen journalist and send us your story here. )
(To receive our E-paper on WhatsApp daily, please click here.  To receive it on Telegram, please click here. We permit sharing of the paper's PDF on WhatsApp and other social media platforms.)