Dewas (Madhya Pradesh): The students of Central India Academy of Dewas have achieved laurels in the 66th state-level school rope skipping competition.
Academy sports director Akash Arora said that Tanay Goyal, Vineet Amlavadiya, and Chetan Verma won gold medals by securing first position in the double Dutch speed relay in the under-14 boys category. Similarly, in the girl's category Kanak Yashona, Ayonija Rathore, Neha Verma and Rajni Gaur also won gold medals.
Rudra Pratap Singh Bais, Shivam Nayak and Yash Nayak secured first place in the double Dutch speed relay in the under-17 boys category. In girls, Manshila Bhati, Rupali Thakur and Vanshika Baghelalso played excellently. On this achievement, they were congratulated by the school family. The competition was held in Sehore.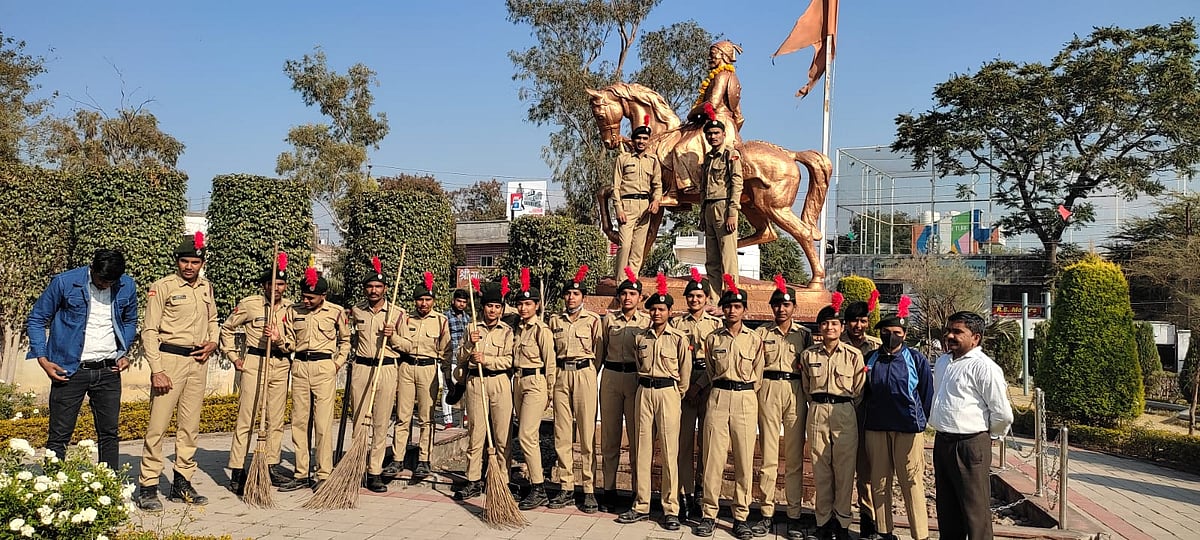 NCC and NSS cadets conduct cleanliness drive
Dewas: National Cadet Corps (NCC) and National Service Scheme (NSS) cadets of Dewas initiated a cleanliness drive in the city under Cleanliness Campaign 2023. In this, cadets of KP College cleaned parks named after freedom fighters like Shivaji Park, Bhagat Singh Udyan and major circle intersections.
They also cleaned statues of freedom fighters and garlanded them. Along with this, a special cleanliness campaign was also conducted around the major intersections. In the end, saplings were planted by cadets in the park.
(To receive our E-paper on WhatsApp daily, please click here.  To receive it on Telegram, please click here. We permit sharing of the paper's PDF on WhatsApp and other social media platforms.)