Khandwa (Madhya Pradesh): In a shocking incident, one person fearing a bee swarm attack jumped from the third floor of the district hospital in Khandwa and died on the spot.

The incident was reported on Monday wee hours just a few hours after the deceased wife delivered a baby boy at the same hospital on Sunday evening. Meanwhile, after the incident, a pall of gloom prevailed in the family, who are in a celebratory mood after the birth of a child in their family.

According to information, the deceased was identified as Sachin Solanki, a resident of Rampura village in Singot, Khandwa district. Family members informed that Sachin admitted his wife Chhaya to the district hospital on Sunday evening after she felt labour pain.

The building of the district hospital is on the medical college campus itself.
Family members claimed that it was around 4 am when the thousands of bees swarming on the ceiling of the third floor of the district hospital spread all around the ward and corridor where Sachin and his brother-in-law Rajesh sleeping. After that, there was a stamped-like situation in the corridor. To escape the bee attack, Sachin allegedly jumped from the third floor of the hospital and subsequently died on the spot.
Family members who are in shock after the incident said Sachin and his wife Chhaya became parents of their first child after 4 years of their marriage and every in a celebratory mood, but the accident not shook them, but the entire village as well.

Meanwhile, after the death of Sachin, members of Jai Adivasi Yuva Shakti (JAYS) demanded action again the hospital management for their negligence. They claimed that if the beehive had been removed, the accident would not have happened.

Family dispute could be the reason

Amid family members mourning Sachin's death, on the other hand, hospital management has said that it is a case of suicide due to family disputes. At present, the police are probing the incident.
Dr OP Jugtawat, a civil surgeon at the district hospital, claimed that Sachin had committed suicide. He said, 'When we inquired from the concerned staff, we came to know that there was a dispute in the family late last night. The staff also pacified the quarrel two-three times. Sachin jumped from the third floor in the morning. The bees have nothing to do with this matter.

Meanwhile, CMHO Dr Sharad Harne has given instructions to investigate the matter. The hospital management has been asked to remove the beehives immediately. On the other hand, JAYS district president Piyush Mujalde has demanded compensation for the family. He said that Sachin died during a bee attack. There are marks of a bee attack on his body.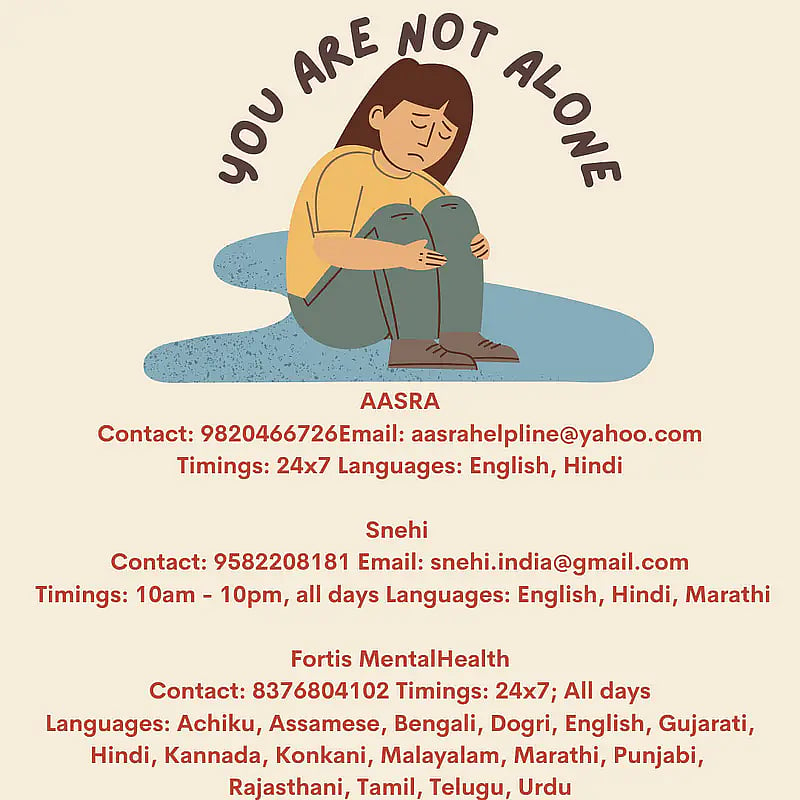 If you or anyone you know is struggling with suicidal thoughts, seek help here: | Mental Health Helplines
(To receive our E-paper on WhatsApp daily, please click here.  To receive it on Telegram, please click here. We permit sharing of the paper's PDF on WhatsApp and other social media platforms.)