Indore (Madhya Pradesh): A man committed suicide in Madhya Pradesh's Indore after sharing a note on social media claiming that he was harassed by a police sub-inspector.
The deceased was identified as Mohan Pal, a resident of Akash Nagar. His suicide note mentions that a few months ago he came in contact with a Saharsa (Bihar)-based marriage broker -- Pravesh Sharma and paid Rs 95,000 for arranging a bride from him.
Sharma Stopped Picking Phone
The suicide note further mentioned that after paying the amount in three installments, Sharma stopped picking up his phone and then he realised that he was cheated. Pal in his suicide note alleged that when he approached the Dwarkapuri police station to lodge a complaint, Sub-Inspector Amod Uike misbehaved with him.
Locals Staged Protest
After his death, a group of locals along with the family members of the deceased staged a protest at Dwarkapuri police station on Wednesday morning and demanded action against the Uike. In his suicide note, Pal also claimed that after paying Rs 95,000 to Pravesh Sharma, he received a call from Purnia district in Bihar and was threatened to get him arrested. "The caller introduced himself as a cop from Purnia police station and alleged that I was planning to elope with a girl. He threatened me with police action. Following this, when I approached Dwarkapuri police station to file a complaint, SI Amod Uike misbehaved and harassed me," the suicide note read.
Alka Menia Upadhe, in-charge of Dwarkapuri police station said that the deceased had approached the police station to lodge a complaint against Pawan Sharma, a resident of Bihar. SI Amod Uike asked him that he should file his complaint in Bihar as the person is living there only. "SI Amod Uike has been suspended on the basis of the suicide note. After the post mortem, the body was handed over to the family and we are doing the further investigation," Upadhe said.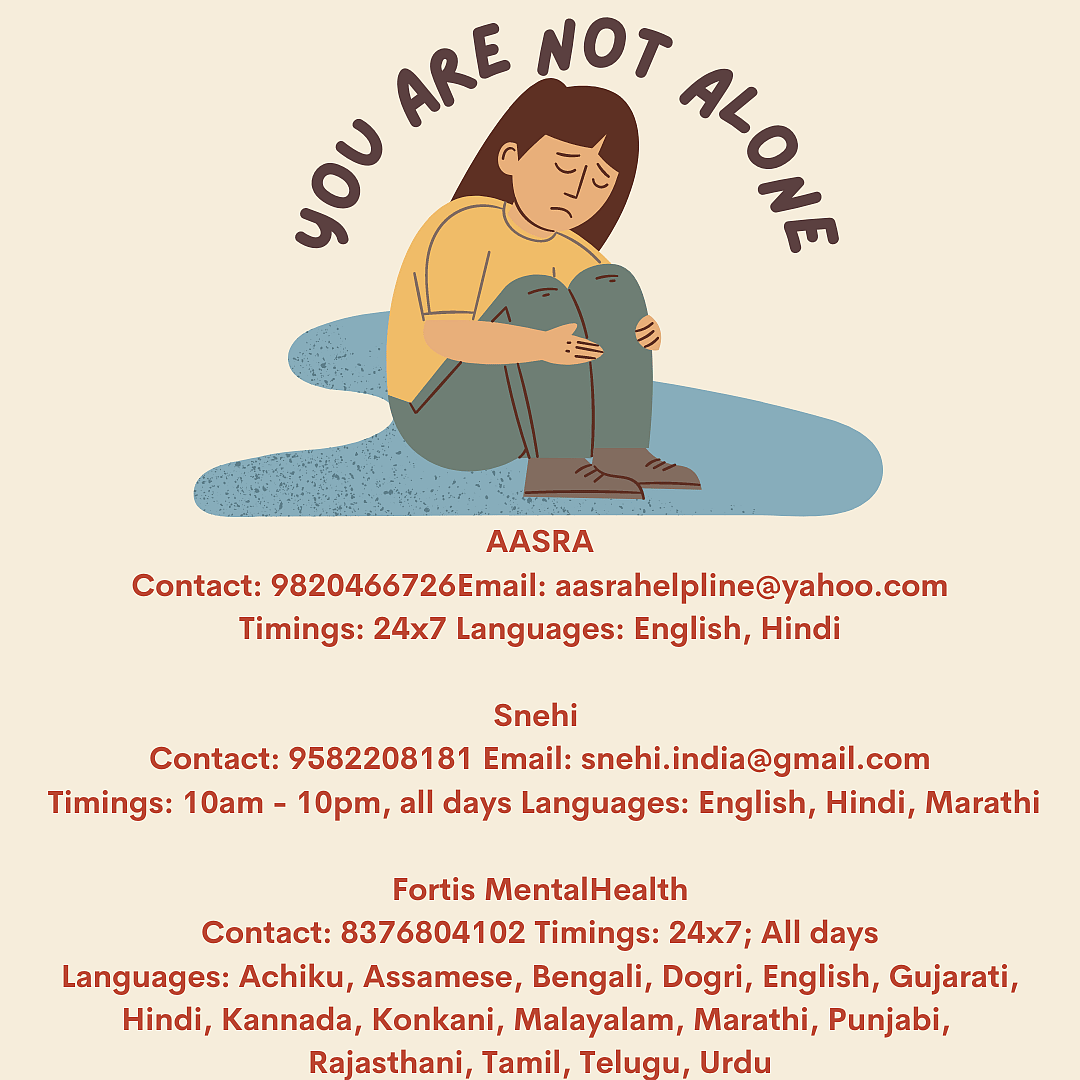 If you or anyone you know is struggling with suicidal thoughts, seek help here: | Mental Health Helplines | |
(To receive our E-paper on WhatsApp daily, please click here.  To receive it on Telegram, please click here. We permit sharing of the paper's PDF on WhatsApp and other social media platforms.)