Sardarpur (Madhya Pradesh): Minakshi Grewal and Shailendra Chouhan from Congress Party have been elected as the president and vice-president of Sardarpur municipal council on Saturday. Congress swept the municipal council election for the second time in a row. The election process for the president and vice-president posts was held under the direction of the election officer.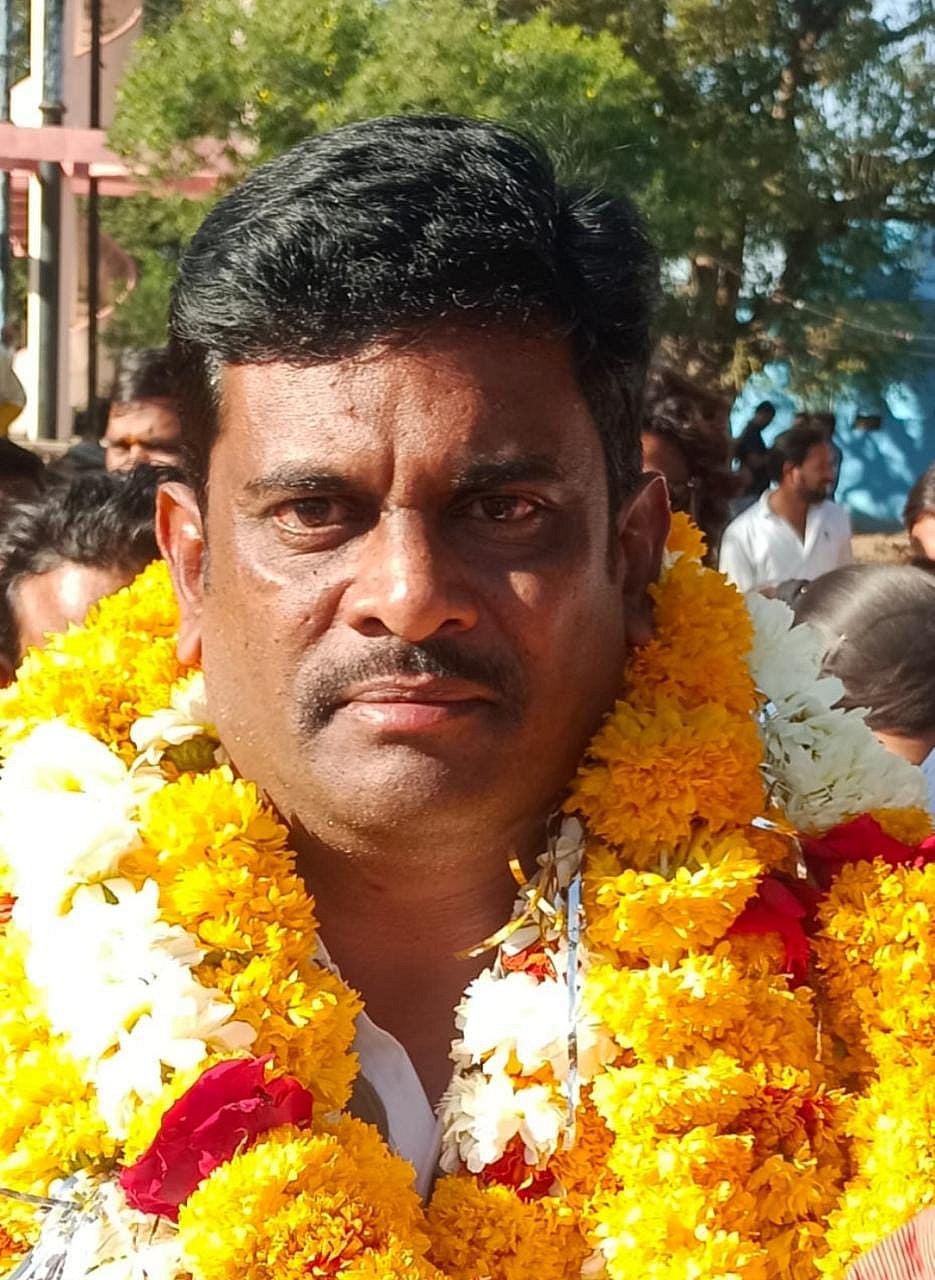 Shailendra Chouhan | FP Photo
SDM Rahul Chouhan was returning officer. According to information, Congress candidate Minakshi Grewal from ward no 8 and BJP candidate Roma Mandloi presented their nominations for the post of president. In the voting, Grewal got 10 out of 15 votes and was elected president.
Shailendra Chouhan (Congress) from ward no 12 and Babita Choudhary from BJP presented their nomination for the post of vice president. Chouhan emerged victorious and was elected vice president, bagging 9 of the 15 votes. Party workers erupted into a celebratory mood following the announcement of the results.
Former MP Gajendra Singh Rajukhedi, district Congress president Kamal Kishore Patidar, national spokesperson of All India Youth Congress and youth member of district panchayat Gayatri Purohit extended best wishes to the newly elected heads. Out of 15 wards, 9 councillors of Congress and 6 councillors of BJP were elected in Sardarpur local elections. One BJP councillor cross-voted in favour of Congress.
(To receive our E-paper on WhatsApp daily, please click here.  To receive it on Telegram, please click here. We permit sharing of the paper's PDF on WhatsApp and other social media platforms.)