Indore: Besides, social workers and NGOs, autorickshaw drivers of the city have also come ahead to do their bit to bring some relief in the Covid battle.
They are involved in this yeoman's service for the last one week. They gather funds and also contribute to the kitty from their daily earning.
Rajesh Bidkar, founder of Indore Auto Rickshaw Chalak Mahasangh said auto-rickshaw driver collected money and without taking any donation they managed to arrange for the food and distributed food packets to the poor and destitutes who have made the roads and pavements their homes.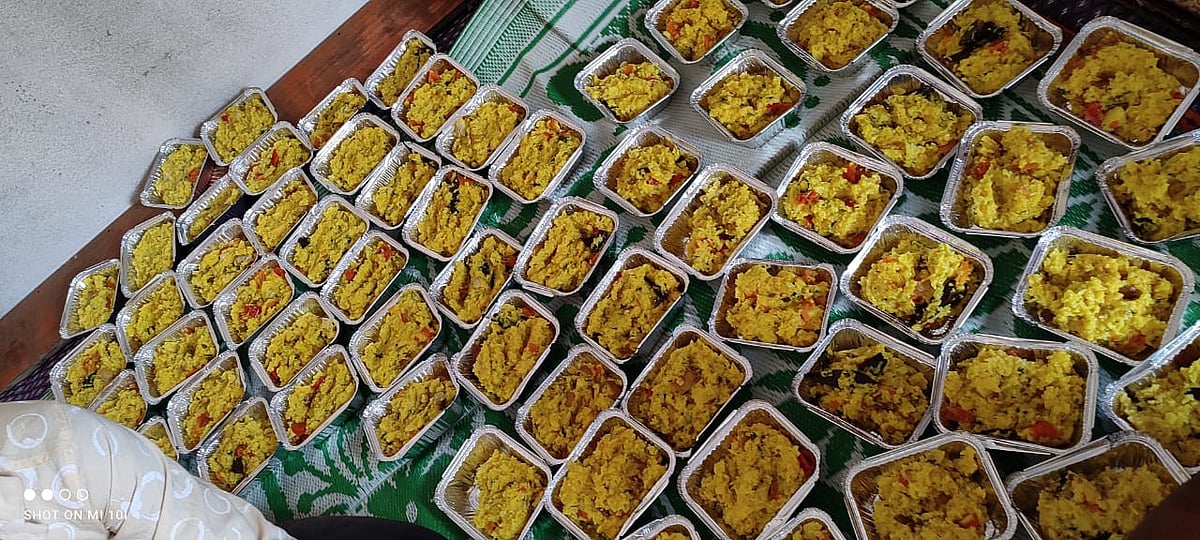 They daily prepare food for 200 to 300 people and distribute the same to the poor at various intersections of the city. They ferry the food through their auto rickshaws.
Dinesh Sahu an union member said daily they make a variety of dishes.
In order to continue the work continuously, union members have appealed to various social workers to come forward in this initiative started by the auto-rickshaws. The union members also requested police and administration to be lenient with them.
(To receive our E-paper on whatsapp daily, please click here. To receive it on Telegram, please click here. We permit sharing of the paper's PDF on WhatsApp and other social media platforms.)