After months of staying shut, theatres in Mumbai were finally allowed to re-open in November last year. The theatre community and lovers of the art form welcomed the move, even though it meant opening the theatres to 50 per cent capacity as per government regulations. Online workshops and digital performances — that had started during lockdown — continue to provide a creative outlet as well. All said and done, it has been one of the toughest years for theatre. With COVID-19 cases rising once again, there will definitely be many more hurdles to cross in the coming few months. However, if there is one thing theatre people agree on, it is that the art form will continue pushing the boundaries and finding newer ways to rise to the challenges posed by the pandemic.
'Digital will grow over a period of time'
Shernaz Patel
For the moment, large-scale productions will not take place. If at all there are shows, they will be smaller. Experimental stuff has been on and will continue to be. Most people are doing existing plays because it is very difficult to be in a rehearsal room now. Honestly, I don't think we will see the resurgence of theatre until next year. Right now, it is just a question of doing the best we can within the circumstances.
If I put myself into the audience's shoes, I don't want to see anything too heavy. I would like to see something light, something that makes me laugh or see a good story unfold on stage. I don't think people want to discuss COVID anymore unless it's a spoof, but not a reflection of what we are dealing with. I hope we get to see writing like that.
The online space has been a boon as a creative outlet. It has kept everyone going, but generally it has not resulted in big numbers. I have a feeling digital will grow, but over a period of time.
(Shernaz Patel is an actor and also helms the theatre company Rage Productions along with Rahul da Cunha and Rajit Kapoor. She is also the Artistic Director of Aadyam.)
'Theatre will be more accommodating now'
Atul Kumar
Emotionally and practically, all of us encountered a very dark time in our lives. A lot of us were more privileged than others, but all of us experienced it in some way or the other. So, naturally it is going to reflect in the way we work, in the content and the stories we would want to tell, and the internal spirit in these works will change. There was a lot of mess created around the world, but there was also humanity that was experienced. People became more tolerant simply because we realised how transitory everything is. That, I think would make theatre more accommodating in its themes, and artistes a lot more accepting too.
I was with Ratna Pathak Shah the other day and I asked her about her one big realisation as an artiste and she said something very beautiful. When actors stand on the stage in the spotlight, they feel larger than life and feel empowered. They feel they can do, say and be anything. One has very often misused the power within that performance. But, to feel vulnerable in front of the audience and to lose that actor's ego is something which actors should do. We have to come closer to the audience and win them in some other way rather than imposing ourselves on them, and that is a great realisation for an actor. That is the kind of thing that will happen which will change the very soul of why theatre people do theatre.
(Atul Kumar is an actor and theatre director. He is also head of The Company Theatre based in Mumbai.)
'Need to address concerns'
Sheena Khalid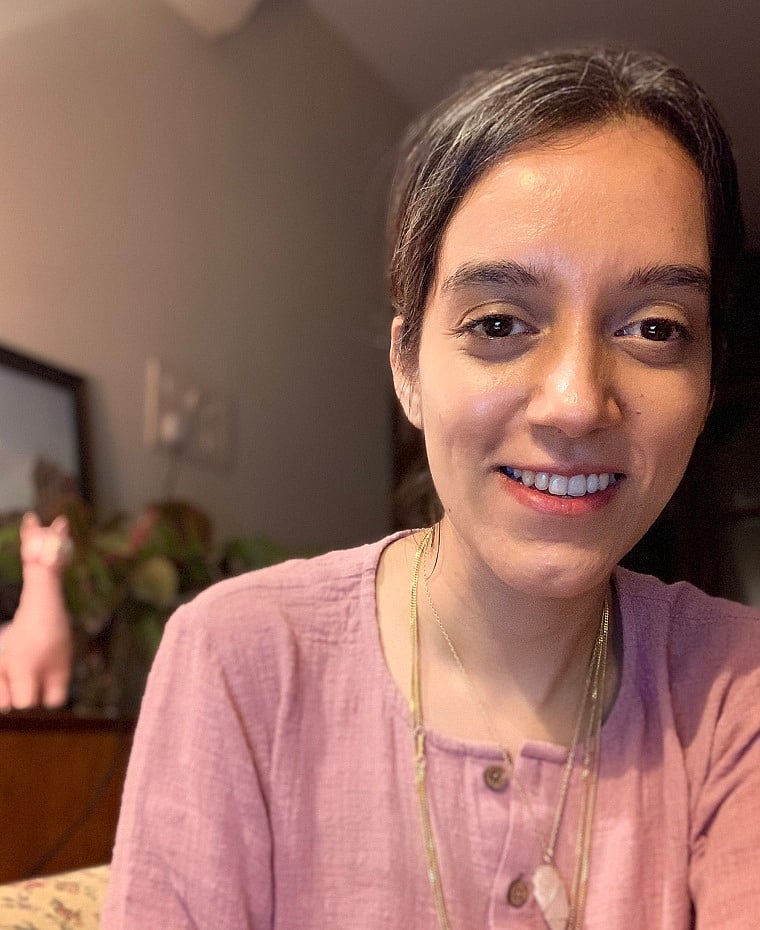 The past few months have been a rude awakening for people in theatre to understand how difficult it is for many of us. There are a handful of us, myself included, who come from a comfortable background. I have the stability and other means of income but there are so many who don't. The moment the live spaces shut down, there was zero income for so many. I did some work with Artists for Artists when the lockdown was announced, where we would go around giving dry ration to artistes who were suffering at that time. It was a great initiative but on a larger scale, there has been nothing from the government or from an institution level. We have always known that, but I think this really brought it home. I hope there is some way in which we can come together and address these concerns.
As far as doing live theatre is concerned, at The Patchwork Ensembles run by Puja Sarup and me, we are clear that we don't have the bandwidth to ensure that rehearsals will be 100 per cent safe. It's too much of a risk and so, we have decided to just take a little bit of a breather and see how things pan out. One thing we do know is that the art form is not going anywhere. Yes, this is a crazy time and a time to look inwards. But, the art form will keep growing from strength to strength.
(Sheena Khalid is a theatre director, actor, writer and drama facilitator. She also runs the theatre company Patchworks Ensemble along with Puja Sarup.)
'Writing is bound to change'
Zafar Karachiwala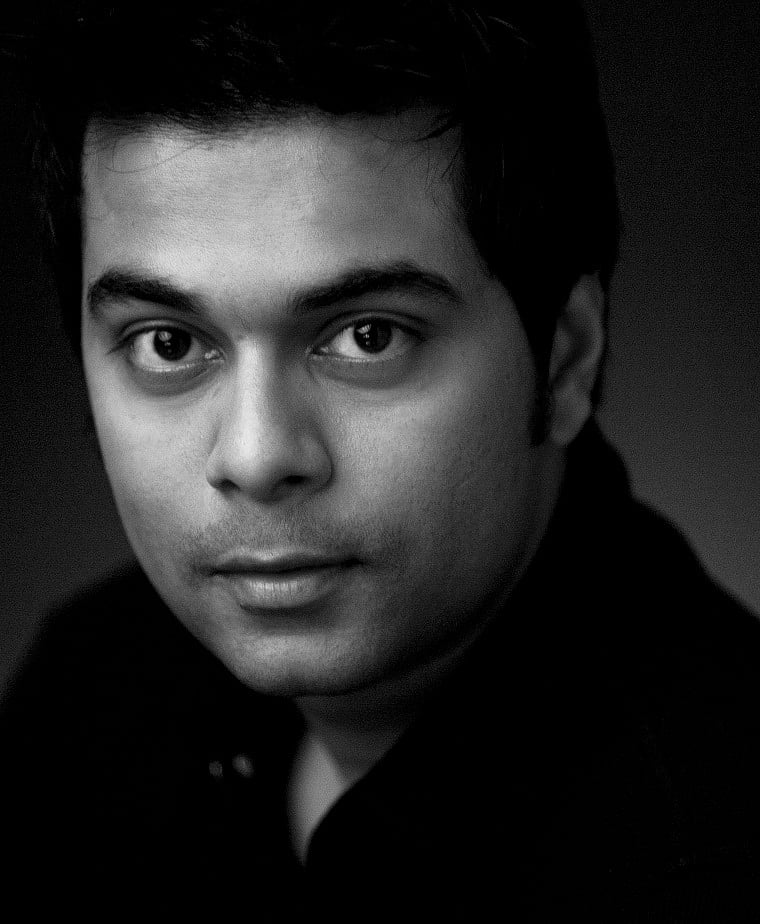 Even with a few theatres open and running with 50 per cent seats, the one thing we have seen is that these shows have been house-full. We did some shows out of town as well and they did really well. That just goes to show that people want to see performance arts. They want it in their lives. That's very heartening. I don't think theatre is something that can be done online. That's not theatre; it's a Zoom performance. So yes, true theatre has taken a beating during the pandemic, but things are looking up because there is demand.
The writing is bound to change. There will be more solo pieces, plays that accommodate fewer people on stage and pieces that are easier to translate to various spaces without having too many people in one place. Rehearsals will continue taking place online. A number of recorded productions and teleplays are happening on digital platforms and there is a lot of demand for it. People want to revisit the old plays we have done. Whatever we have put out on OTT has done well. Theatre always saves the day and it will bring us back. Hardcore theatre people are firm believers in that. No matter what, we are never going to stop doing this.
(Zafar Karachiwala is an actor, producer and ad filmmaker.)
'With passion, you can pull through'
Trishla Patel
It's been a year that's really tested our survival instincts. Theatres shut down, artistes lost work and a number of them left the art and went back to their hometowns, which in itself was really sad because they came to follow their dreams and the ones who were not that well off could not afford to do that. As far as where theatre goes from here, I don't think it's ended for us. You just have to keep at it and hope that we will get through this hurdle.
Acting is an addiction. It's been a tough year for theatre and the future also looks tough but with passion, anyone can pull through.
I think workshops and rehearsals will continue to happen online. We just need to push through it. It's a mental game more than a physical one. Oscar Wilde had said that we are all in the gutter, but some of us are looking at the stars. We are definitely in the gutter right now, but we are looking up. There is no other way.
(Actor, writer and director, Trishla Patel is the founder of the theatre production company Tpot.)
(If you have a story in and around Mumbai, you have our ears, be a citizen journalist and send us your story here. )
(To receive our E-paper on WhatsApp daily, please click here.  To receive it on Telegram, please click here. We permit sharing of the paper's PDF on WhatsApp and other social media platforms.)