Will star along with Dutt in 'Ungli'.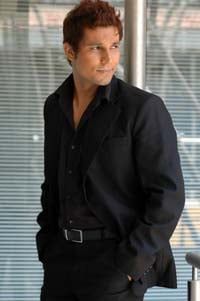 Randeep Hooda, who at one point of time became famous for dating Sushmita Sen, now has other highlights in his career. After a cameo in 'Cocktail' the actor is also getting appreciated for his acting skills.
Hooda, who is slated to star in an action movie with Sanjay Dutt, says he is excited about the project titled 'Ungli'. Hooda and Dutt will be seen sharing screen space for the first time. This will also be the first time that Hooda will feature in a Karan Johar film, which is being directed by Rensil D'Silva.
Speaking about the film, Hooda says, "It's not a serious film. It's a fun thriller with a very interesting script and I am getting to work with Dutt, who has been an action icon since when I was in school. I have worked with Vinod Khanna in 'Risk' and now I am getting to work with Naseer bhai also."
Hooda says he has done a lot of action in his films earlier but it's the action scenes with Dutt that he is looking forward to. "I am doing action with him for the first time. We have not shot action scenes together as yet but yes I am definitely looking forward to doing some action with Sanjay Dutt" says Hooda.
(To receive our E-paper on whatsapp daily, please click here. We permit sharing of the paper's PDF on WhatsApp and other social media platforms.)
Published on: Sunday, December 09, 2012, 12:09 AM IST