John Abraham and Manoj Bajpayee starrer Satyameva Jayate is all set to hit the screens on August 15, 2018. The trailer of the film has garnered a lot of attention but nobody noticed that one of the lead actresses of the film, Amruta Khanvilkar, was not seen in the trailer. Hence to know why she was not there in the trailer and other interesting facts about her career and personal life, Sumit Rajguru of Free Press Journal had a candid chat with Amruta Khanvilkar, in which she revealed a lot of things. Excerpts –
You are reportedly playing Sarita in Satyameva Jayate, but we didn't see you in its trailer. Is there something special in your character?
There is something about the film which my director didn't want to reveal. There is a mystery about my character which you will get to know only after watching the film.
You have been experimental with your roles in this year. How do you feel doing different kind of roles?
I have always decided to be a part of good films, which directly glorify my character brilliantly. My role of Munira in Raazi, Lovina in Damaged (Web Series) and now Sarita in Satyameva Jayate are different from each other. We quickly get typecast in Marathi films, hence I wanted to experiment with my characters. I feel lucky to get to work with directors like Meghna Gulzar, Milap Zaveri who chose me to do such kind of roles.
Have you done any preparation to play a negative character in Damaged?
I had to prepare but usually, the development of character gets already done at the script level. Hence, I just need to get into the shape of the character. But after shooting for 45 days, I found tough to get out of the character of psych killer. I was very exhausted physically and mentally. I went into my shell and my husband, my parents used to call my friends to get me out of it. 
You are right now pretty much active in Hindi industry. So are you now planning to work totally into Bollywood or are you open for web series? 
No! I'm ready to work in every kind of films or shows which offers me good character and script. There is no conscious decision of working in only one industry. I want to work in good films, good story and good content. I want to do good roles. 
Why did you choose to play a supporting role in Raazi, which has limited screen presence?
I think Raazi is one of those films in which secondary cast was extremely important as the lead. Sometimes you need to look beyond you. It's important to be a part of the true story, to tell somebody's story. There is no harm to do a secondary role. For me, every role is equally important. If you see, apart from Alia Bhatt and Soni Razdan, I was the only girl in the film. And if my character wasn't there, then how could the film go forward. All the characters in the film were very much important and related to the story.
Post-Raazi's success, do you see Alia Bhatt and Vicky Kaushal becoming superstars in the future?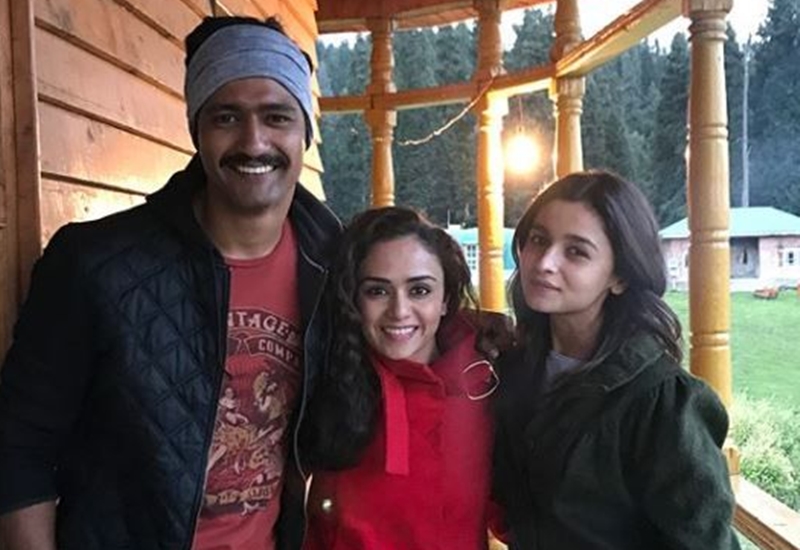 Alia Bhatt is already a superstar in a true manner. The kind of work she has done is mind-blowing. I fell in love with Vicky Kaushal after watching Sanju. His work in Sanju will always remain close to my heart. Stardom means doing the work which shocks everyone. For me, Vicky and Alia are an absolute superstar. 
According to you why is the Marathi film industry still facing problem in competing in the global market?
I don't think it is facing any problem but yes it is coping up. I think everything takes its own due course to reach somewhere. Today, a lot of Hindi people coming into Marathi. Actors like Jitendra Joshi are creating waves with Sacred Games. Marathi actors are working everywhere.
When can we see you in Marathi film again?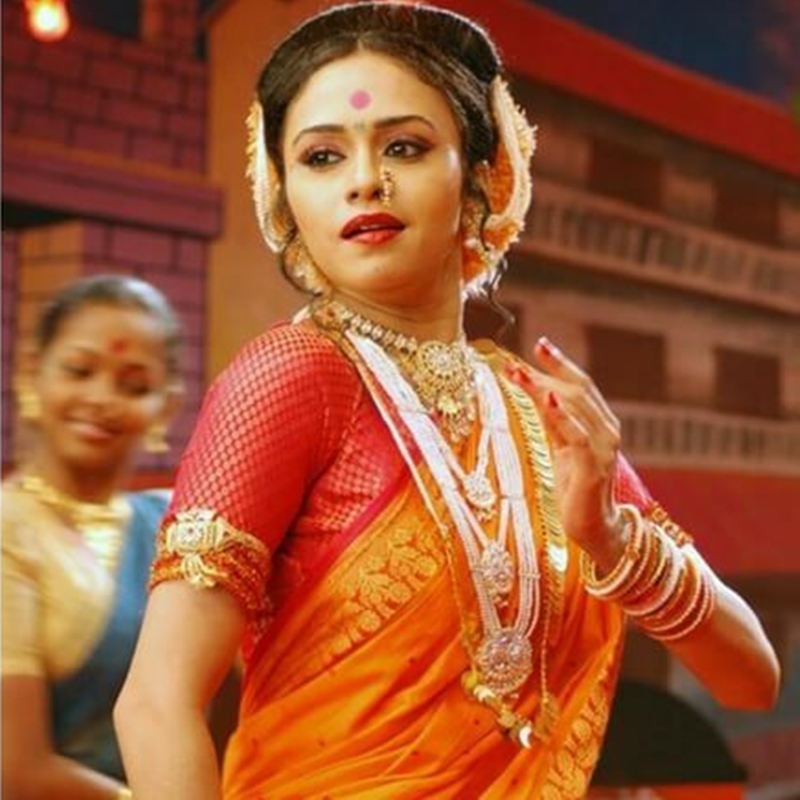 This year, one of my Marathi work will come in front of you. I will definitely work on scripts which create interest in me the most. 
You and Himanshoo won Nach Baliye 7, how did it benefit you both in your careers? 
It gives us a lot of money (laughs). It gave us a chance to dance and be together. It definitely helped us to look deeper into each other, our problems and our love. It definitely made our relationship strong. 
When can we see you and Himashoo together again on-screen?
I'm not very comfortable working with him. He actually knows me In and Out. If I'm acting in front of him, I feel very weird. Dance and all is ok but if it comes to acting with him, I get very scared. (laughs) 
As you are a big fan of Ranveer Singh, so which quality do you like about him?
Firstly, his fearlessness! He can do any character brilliantly. He treats everyone equally. The way he showers his love to his fans is totally admirable. I remember, it was my niece's birthday, I messaged him on Instagram to send a birthday wish video for her. Interestingly, he sent without any reminder. I think he goes out of the way to make you feel special.
Lastly, why should people watch Satyameva Jayate in theatres?
Why not! It's releasing on August 15. It's such a patriotic film which is releasing on a patriotic day. It speaks about corruption, politics. It will make you think about the scenario in the country.
(To receive our E-paper on whatsapp daily, please click here. We permit sharing of the paper's PDF on WhatsApp and other social media platforms.)
Published on: Monday, August 13, 2018, 02:54 PM IST