Bhopal (Madhya Pradesh): For ages, archery was considered a tribal sport. But in Madhya Pradesh, many non-tribal athletes aspire to win an Olympic medal in archery. "In past, lot of people believed that tribals are best archers. Now, many non-tribal athletes are excelling in the sport in the state and winning laurels for the state and nation," coach of Madhya Pradesh State Archery Academy Richpal Singh Salaria told Free Press. Below is brief profile of state archers who performed well in national and international competitons.
Shivansh Awasthy, 24: In 2017, he won two international medals and one national medal. Recently, he won one silver and one gold medal at All India University Games and Khelo India University Games.
Muskan Kirar |
Muskan Kirar, 23: She is a Vikram and Eklavya awardee. She has made a name for herself in the national and international arenas of archery. She is one of the finest archers in the state. She won gold for her country at Indoor World Series competition. She has won about 14 international medals so far.
Raginee |
Raginee Marko, 23: Hailing from Jabalpur, she is the daughter of a policeman. She started learning archery in 2017 at MP state archery academy. Ragini has participated in several national and international tournaments and won medals for her state and country. She was recently selected to take part in Asia Cup Stage -2 tournament.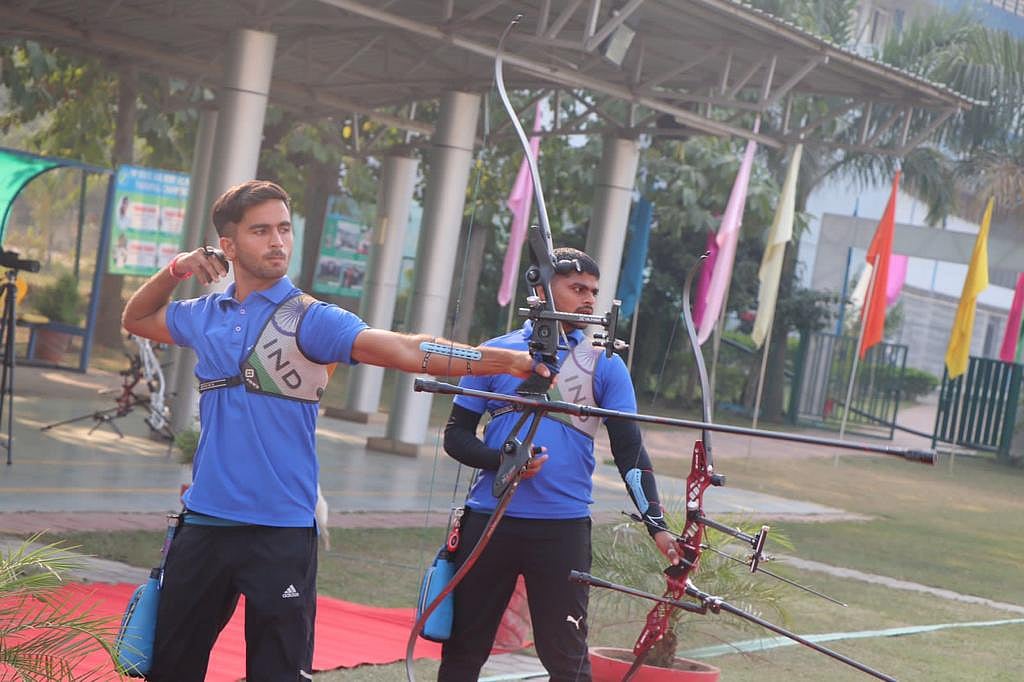 Amit Kumar |
Amit Kumar, 18: The farmer's son grabbed media's attention when he won a gold medal in Youth World Archery Championships in the recurve event. He has won several national medals and is one of the best youth archers in the state.
(To receive our E-paper on WhatsApp daily, please click here.  To receive it on Telegram, please click here. We permit sharing of the paper's PDF on WhatsApp and other social media platforms.)