The Chinese government organised a media tour in Lhasa, China's central Tibet Autonomous Region, on June 1, 2021.
The tour involved a visit at the Potala Palace Square at the Potala Palace that has been classified as a World Heritage Site by UNESCO in 1994. The tour also involved a look at the students studying in Tibet Autonomous Region Buddhist College and the graduation ceremony of the College of Science of Tibet University.
The Tibet Autonomous Region (TAR) or Xizang Autonomous Region, also known as Tibet or Xizang, is a province-level autonomous region of the People's Republic of China in Southwest China.
This photograph taken during a government organised media tour shows a view of the Potala Palace in the regional capital Lhasa, in China's Tibet Autonomous Region, on June 1, 2021. | AFP
This photograph shows College of Science graduates from Tibet University celebrating their graduation at the Potala Palace Square in the regional capital Lhasa, in China's Tibet Autonomous Region, on June 1, 2021. | AFP
This photograph taken during a government organised media tour shows people in traditional costume standing in Potala Palace Square as the Potala Palace is seen in the background in the regional capital Lhasa, in China's Tibet Autonomous Region, on June 1, 2021. | AFP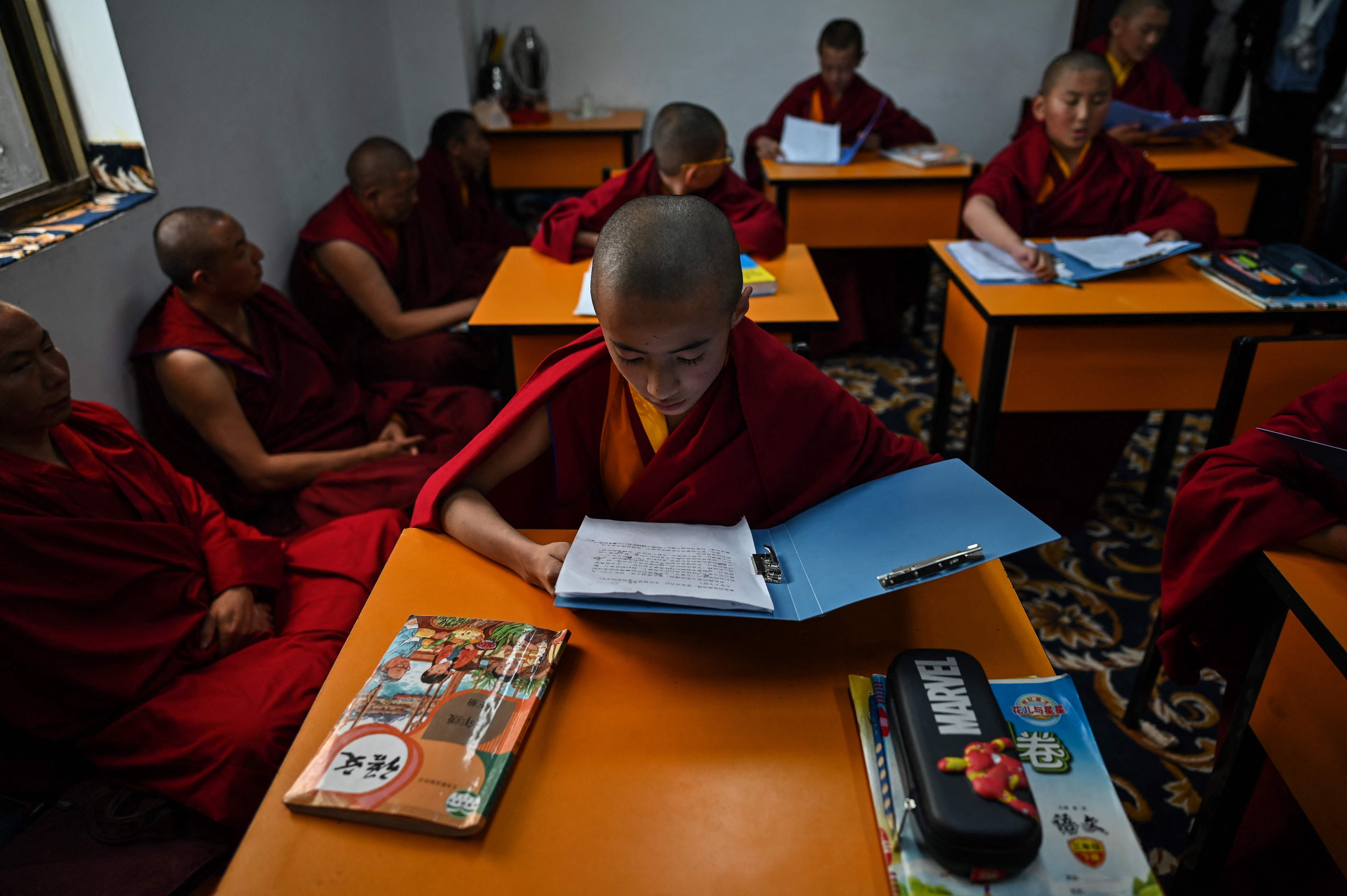 This photograph taken during a government organised media tour in Lhasa, China's central Tibet Autonomous Region, on May 31, 2021 shows young monks studying at the Tibet Autonomous Region Buddhist College. | AFP
This photograph taken during a government organised media tour in Lhasa, China's central Tibet Autonomous Region, on May 31, 2021 shows monks engaged in a religious debate, a traditional practice of Tibetan Buddhism, at the Tibet Autonomous Region Buddhist College. | AFP
This photograph taken during a government organised media tour shows people in traditional costume standing in Potala Palace Square as the Potala Palace is seen in the background in the regional capital Lhasa, in China's Tibet Autonomous Region, on June 1, 2021. | AFP
(To receive our E-paper on whatsapp daily, please click here. We permit sharing of the paper's PDF on WhatsApp and other social media platforms.)
Published on: Tuesday, June 01, 2021, 04:18 PM IST