Thane: A 25-year-old man from Beed district allegedly committed suicide on Tuesday by hanging himself from the railing of the skywalk in front of the Kalyan railway station. He took the extreme step at around 4am, right after calling his family and informing them about his heart-sinking decision.
His frenzied kin immediately gave a distress call to the Kalyan police. But the man had ended his life by the time cops reached the spot. A suicide note was found from his pocket which read that no one should be held responsible for his death. The incident also gave a rude shock to the locals as they were aghast after spotting the body while starting their day.
Deceased was native of Beed
Subsequently, a team of cops from the Mahatma Phule Chowk police station and fire brigade officials reached the spot, brought down the body and sent it to the government hospital for post-mortem.
Speaking with The Free Press Journal, Inspector Pradeep Patil said, "The deceased has been identified as Vitthal Ramu Misal, a resident of Beed district. Before committing suicide, he called his family and informed them that he is going to end his life and no one should be held responsible for it. The frenzied family contacted the Kalyan police but Vitthal had taken the extreme step by the time cops reached."
With regards to the reason which pushed Vitthal to the brink, Patil said that depression might be behind the act but the actual problem of the deceased could be only ascertained after thorough probe.
The suicide note was found in the pocket of the deceased which read that no one should be held responsible for the suicide."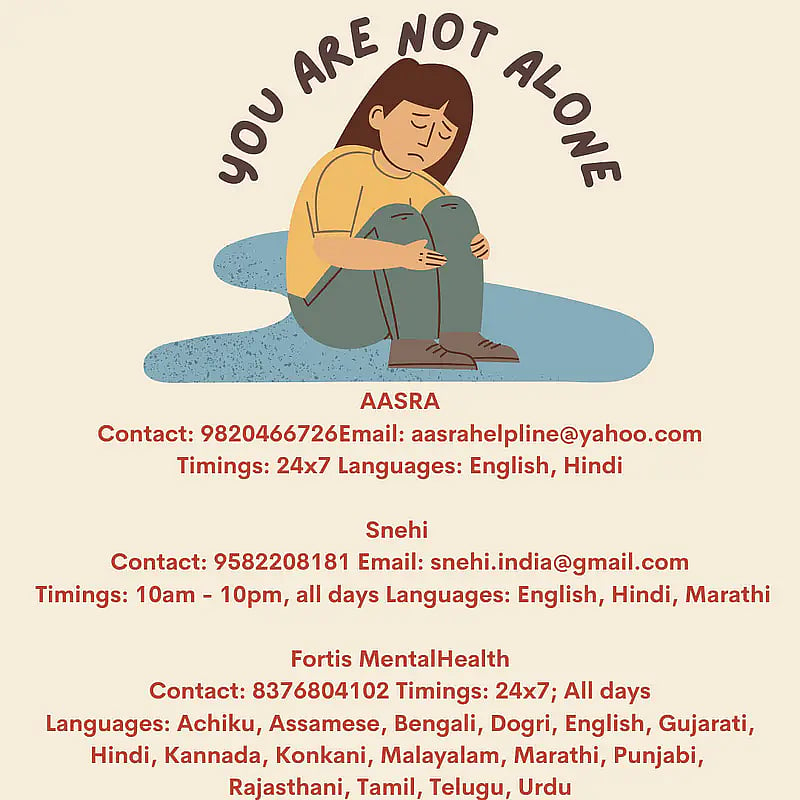 If you or anyone you know is struggling with suicidal thoughts, seek help here: | Mental Health Helplines
(To receive our E-paper on WhatsApp daily, please click here.  To receive it on Telegram, please click here. We permit sharing of the paper's PDF on WhatsApp and other social media platforms.)