A six-metre wide foot over-bridge (FOB) has been completed and is now ready to use at the Vangani station under the Central Railway (CR). The work was undertaken by Mumbai Railway Vikas Corporation (MRVC).
The new foot over-bridge on the north side of the Vangani station is 73 metres long, connecting all platforms between the east and west sides.
This is the second foot over-bridge of the station which is located on the north side of the station. Earlier only one FOB was available at the station on the south side. North side passengers needed to walk more than 100 meter to change platforms.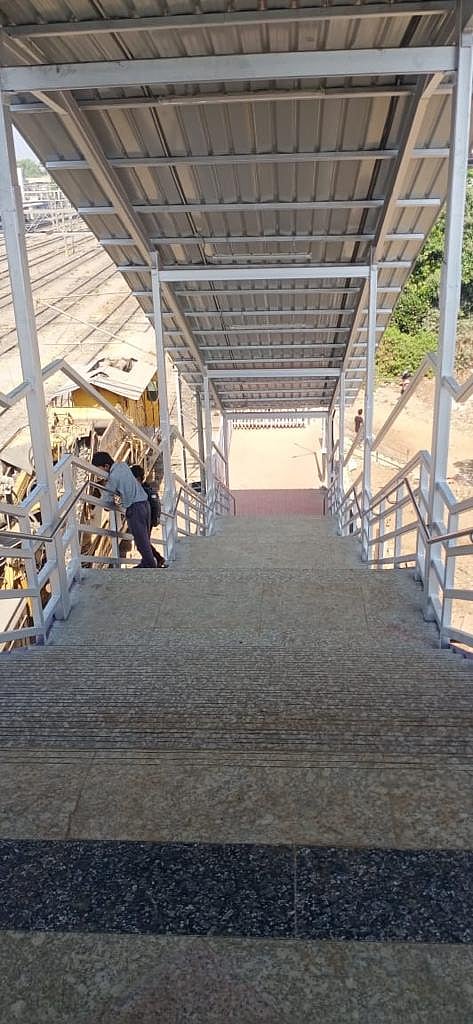 Kamal Mishra
Cost of this FOB is ₹6.5 crore. The total number of FOBs in the Mumbai division of Central Railway has now gone up to 205.
Public happy with new FOB
Users of Vangani railway stations welcome the new FOB and said this is a long pending demand which will be completed now . " The new FOBs will not only facilitate changing the platforms but also prove helpful to curb the tracepassing menace, " said Rahul Chavan of Vangani.
"This FOB is quite helpful for passengers residing in the north side of the station , now they do not need to walk extra miles to change platforms '' said Ramesh Shnide, another resident of Vangani.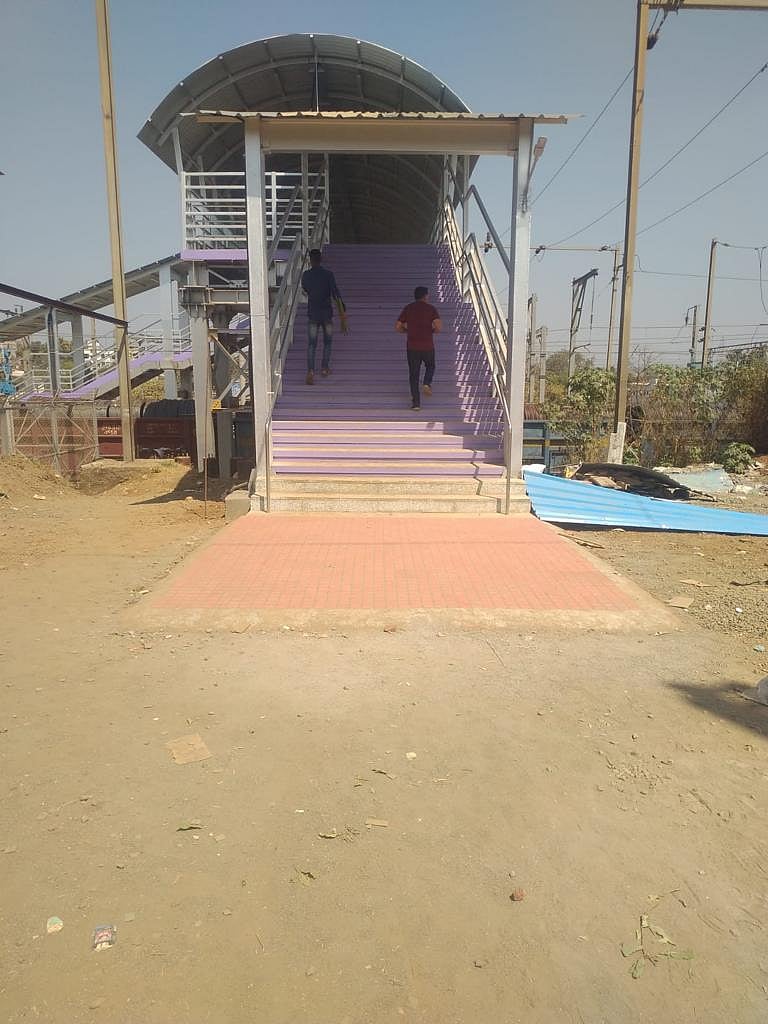 Kamal Mishra
9 more FOBs to be ready by October 2023
Meanwhile, work on 9 more FOBs is in full swing and will be ready by October 2023. They are at Dadar, Vadala, Vitthalwadi, Mumbai Central, Badlapur, Neral, Ghatkopar, Govandi and Ulhasnagar. Process of constructing these FOBs has already started by MRVC. All these FOBS will be completed by the end of this year gradually.
An MRVC official said, "In our mission of providing better amenities and infrastructure, we have built a number of FOBs for better crowd dispersal and trespass control in Mumbai's suburban section; several more will be built for Central and Western Railway's suburban network in 2023."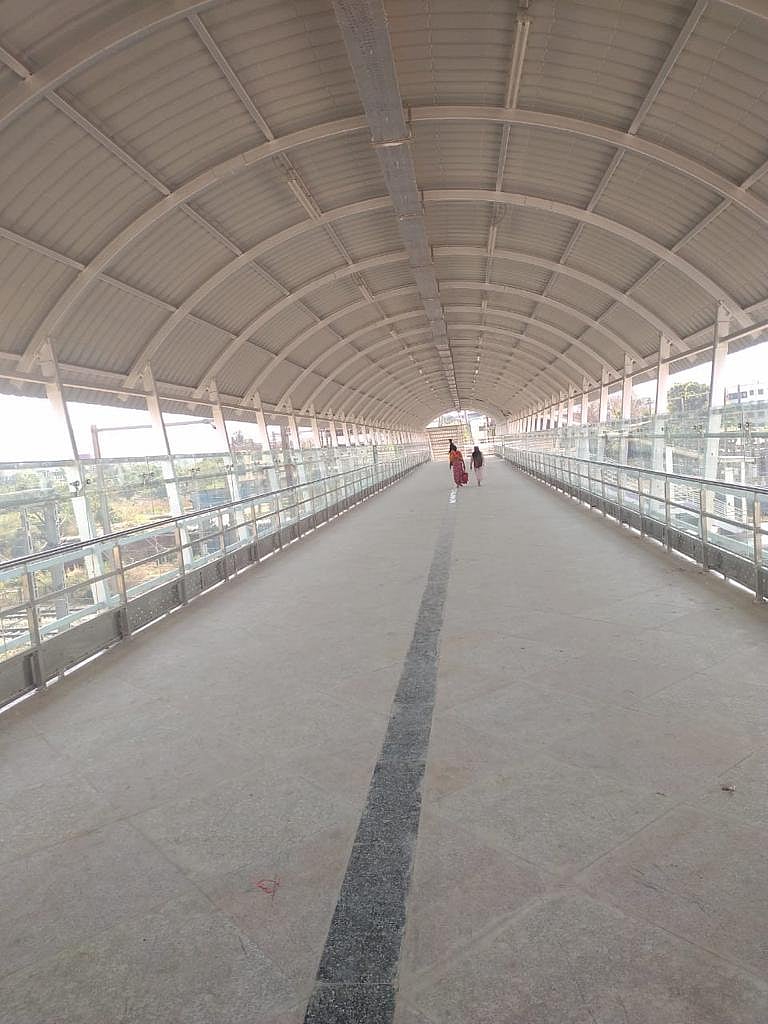 Kamal Mishra
"The construction of new FOBs will not only facilitate entry and exit of passengers, but also enhance safety," said Sunil Udasi chief public relations officer fo MRVC adding that adding that such efforts go a long way to control the menace of trespassing as well as combat the problems of overcrowding on bridges.
MRVC, a joint venture of the Railway Ministry and state government, formed in 1999 for the improvement of MMR suburban railway network, has already completed the construction work of around 80 FOBs in the suburban railway network till the date.
(To receive our E-paper on WhatsApp daily, please click here.  To receive it on Telegram, please click here. We permit sharing of the paper's PDF on WhatsApp and other social media platforms.)