Mumbai: Since the onset of winter season, Mumbai has witnessed a dip in its air quality and continues to do so. The city was ranked most-polluted in India and second-most polluted area, according to Swiss air tracking index IQAir.
According to IQAir, a real time air quality monitor, the city on January 29 was ranked 10th for poorest position however it settled at the second place on February 2. With slight improvement in air, Mumbai's ranking slipped, however, it rose again to clinch second spot on February 8.
City's air quality has been in the 'poor' to 'very poor' category for several days since November last year until now.
Reportedly, Mumbai, on February 13, took over the national capital as the most polluted city in India. It was also dubbed as third most unhealthy city worldwide for air quality.
Mumbai's Poor air quality
A non-profit group ASAR, in their study had told that in the coming days Mumbai will be witnessing 'poor' and 'very poor' air quality days.
In the duration of 40 days from November 1, 2022, the city had already seen 22 days with AQI being poor or worse; while in the same time frame in the previous year, there were fewer days with 'poor' and 'very poor' air quality.
Director of SAFAR, Gufran Beig, was earlier quoted saying the current winter season was possibly the most polluted in the last four to five years and added that it was part of larger meteorological phenomenon needing further study.
A report cited 2020 research by National Environmental Engineering Research Institute (NEERI) and IIT-Bombay that road or construction dust is cause of more than 71% of the particulate matter load in city's air. The factories, power plants, airports and waste dumps contributed in worsening of the air quality.
Top 10 Polluted cities' list
Top 10 polluted cities (Feb 14) | IQAir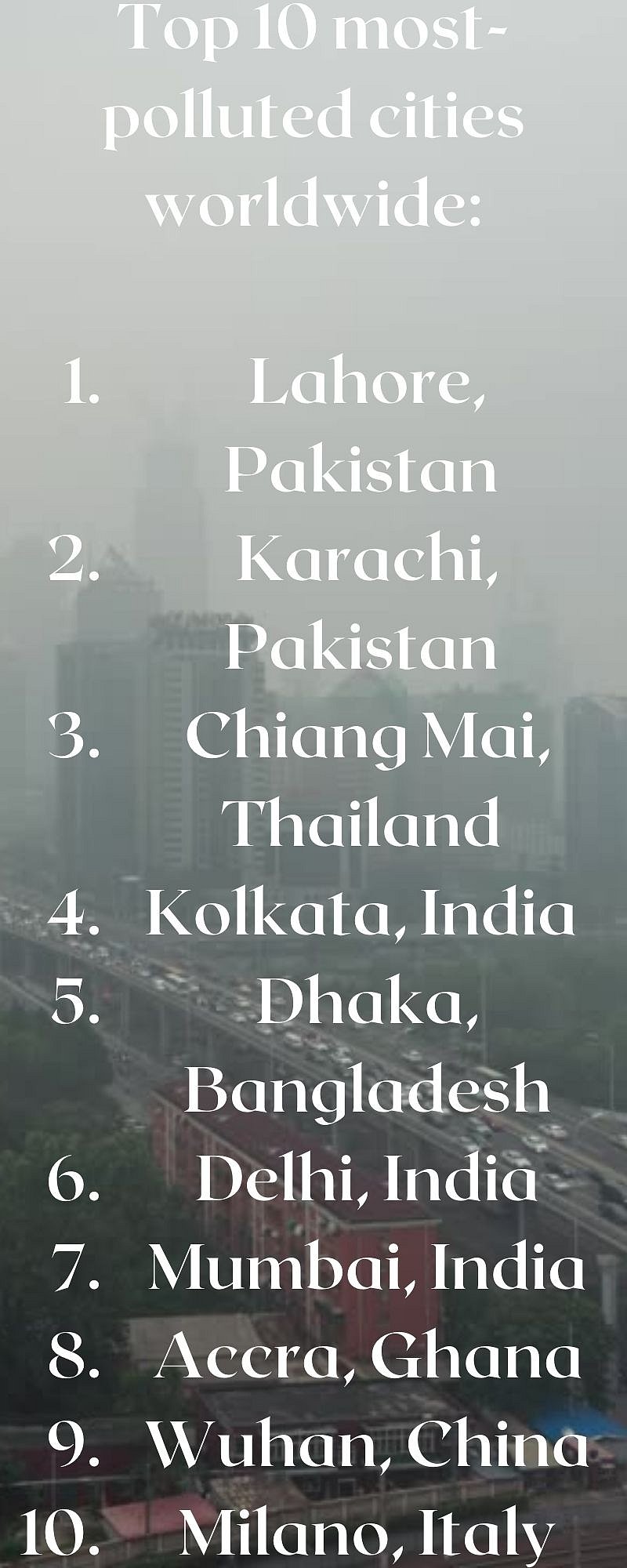 Top 10 polluted cities (Feb 15) | IQAir
(To receive our E-paper on WhatsApp daily, please click here.  To receive it on Telegram, please click here. We permit sharing of the paper's PDF on WhatsApp and other social media platforms.)