Mumbai: Accepting a friend request from a stranger on Facebook proved costly for a 43-year old-woman. The woman was befriended by a man claiming to be a pilot from the UK. The fraudster on the pretext of sending gifts to the victim, induced her to pay over Rs 88 lakh in over 20 transactions.

According to the police, the victim is a resident of Mulund. On May 08, the victim had received a friend request from a person who claimed to be a pilot and staying in London. The two initially chatted over Facebook and later exchanged their mobile numbers and began chatting.
Marriage proposal
After a few days, the fraudster proposed to marry the victim and the latter accepted his proposal. On May 22, the fraudster told the victim that he would be sending a gift parcel for her, containing gold necklace, diamond necklace, iPhone, laptop, watch and UK pounds and asked for the victim's residential address. He also told the victim that he would soon visit Mumbai to meet her family.

On May 24, when the victim was at her workplace, she received a phone call from an unknown person, who claimed to be a Delhi customs official. The victim was informed about her gift parcel and thereon money was being demanded from her on various pretexts such as taxes and charges to claim her parcel.

From May 24 till June 22, the victim ended up paying Rs 88.54 lakh in 21 transactions in various bank accounts. However, even after paying so much money, the victim did not receive her parcel. Later she received a call from the fraudster, who asked for financial help from her to meet his 'medical expenditure'.

The victim got suspicious of the entire episode and discussed the issue with one of her friends. She then told the victim that she has been duped as such frauds are rampant on social media. The victim then approached the police and got an offence registered in the matter last week. She has also provided beneficiary bank account details and mobile numbers used by the fraudsters.

The police have registered a case under sections 66C (identity theft) and 66D (cheating by personation by using computer resource) of the Information Technology Act.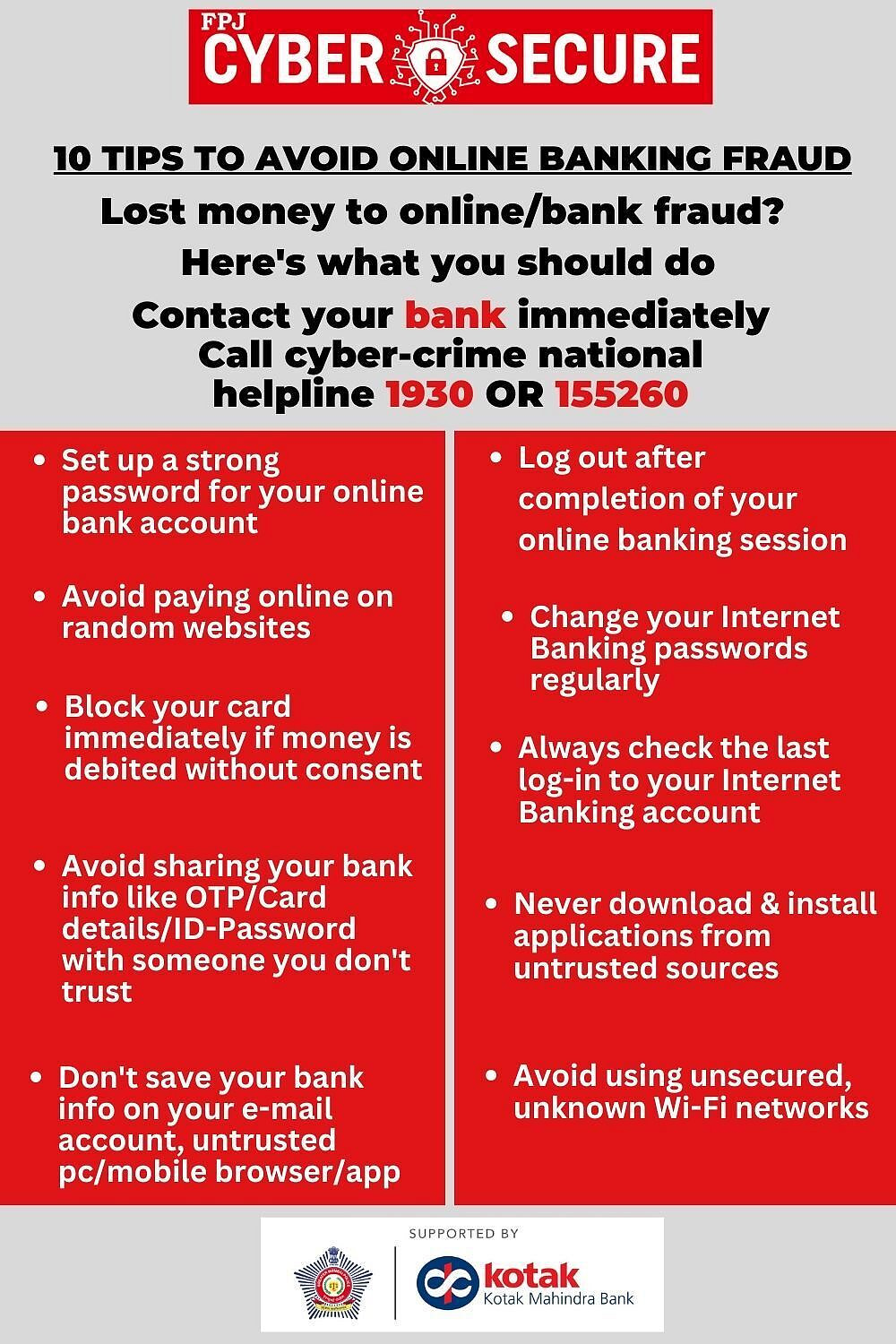 FPJ Cyber Secure |
(To receive our E-paper on WhatsApp daily, please click here.  To receive it on Telegram, please click here. We permit sharing of the paper's PDF on WhatsApp and other social media platforms.)