An incident of fraud amounting to Rs 5.77 lakhs under the guise of updating an electricity bill has been successfully resolved by the police, who managed to recover the embezzled funds and return them to the complainant within a span of 15 days.
Dahisar Police provided insights into the case, stating that Ashok Thumar (45), a resident of Rawal Pada, fell victim to a scheme wherein he was duped of Rs 5.77 lakhs by individuals posing as electricity bill updaters. Thumar promptly registered a complaint at the Dahisar Police Station, leading to the Cyber Cell's involvement to trace the account into which the money had been siphoned. Through collaboration with the relevant bank authorities, the funds were successfully frozen in the concerned account. With consistent communication maintained with the bank, the police managed to facilitate the return of the entire sum to the complainant within a remarkably short period of 15 days.
The sequence of events began on August 12 when Ashok Thumar received a message on his mobile device, notifying him of the alleged non-update of his electricity bill. The message further warned that failure to update the bill would result in meter disconnection, accompanied by a provided mobile number.
Upon calling the specified number, Thumar was instructed that to update the electricity bill, he needed to download the 'Rusk Desk' app. He was then instructed to share the forthcoming OTP number and send Rs 100, following which his electricity bill would be promptly updated.
Trusting the instructions, Thumar provided the OTP and sent Rs 100. Shockingly, within a mere 10 minutes, an amount of Rs 5.77 lakhs was debited from both of his bank accounts.
The diligent efforts of the Cyber Cell and the police force proved pivotal in resolving this case swiftly and effectively, safeguarding the complainant from significant financial loss.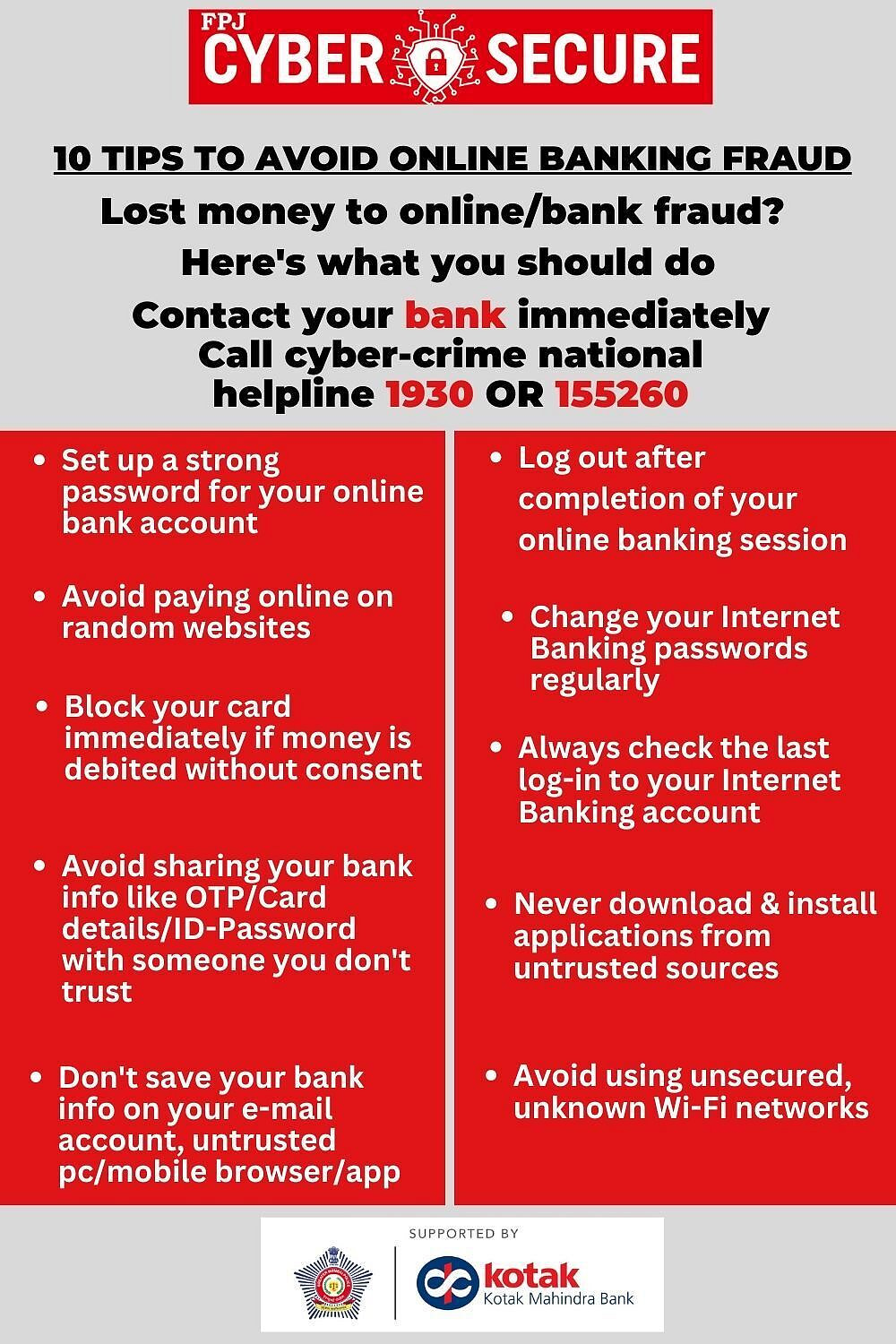 FPJ Cyber Secure |