The cyber-cell of the Mira Bhayandar-Vasai Virar (MBVV) police gave a detailed online presentation of a case in which ₹36 lakh (39,596 USDT) was recovered from the e-wallet of a Chinese national in a case of crypto currency fraud. Officials from more than 300 cyber cell units across the country and representatives from various central and state agencies registered their participation in the online presentation held at MBVV headquarters in Mira Road on Friday evening.
The unique way in which the case was solved had attracted the attention of the Ministry of Home Affairs (MHA). The Indian Cyber Crime Coordination Centre (I4C) requested the MBVV cyber cops to give an online presentation about the process and efforts behind the success in the first-of- its-kind recovery to their counterparts across the country.
The I4C is an important arm of the MHA launched by Home Minister Amit Shah in January 2020 to act as a nodal point in they fight and deal with cybercrime, in a coordinated and comprehensive manner.
Chinese Cryptocurrency recovery case
The cyber cell had received a complaint from a man who was duped ₹33.65 lakh (39,596 USDT) by cyber criminals on the pretext of investment in cryptocurrency.
A team led by police inspector Sujitkumar under the supervision of commissioner Madhukar Pandey scanned various crypto-operating platforms and zeroed in on a suspicious wallet registered with a well-known global cryptocurrency spot and derivatives exchange in Seychelles (East Africa).
The wallet which had mostly Hongkong based users in the contact list belonged to a Chinese national. After getting permission from the court, the team established contact with the exchange revealing the nature of fraud while seeking refund. The exchange positively responded to the request and transferred 39,596 USDT (now ₹36 lakh) directly to the complainant's account.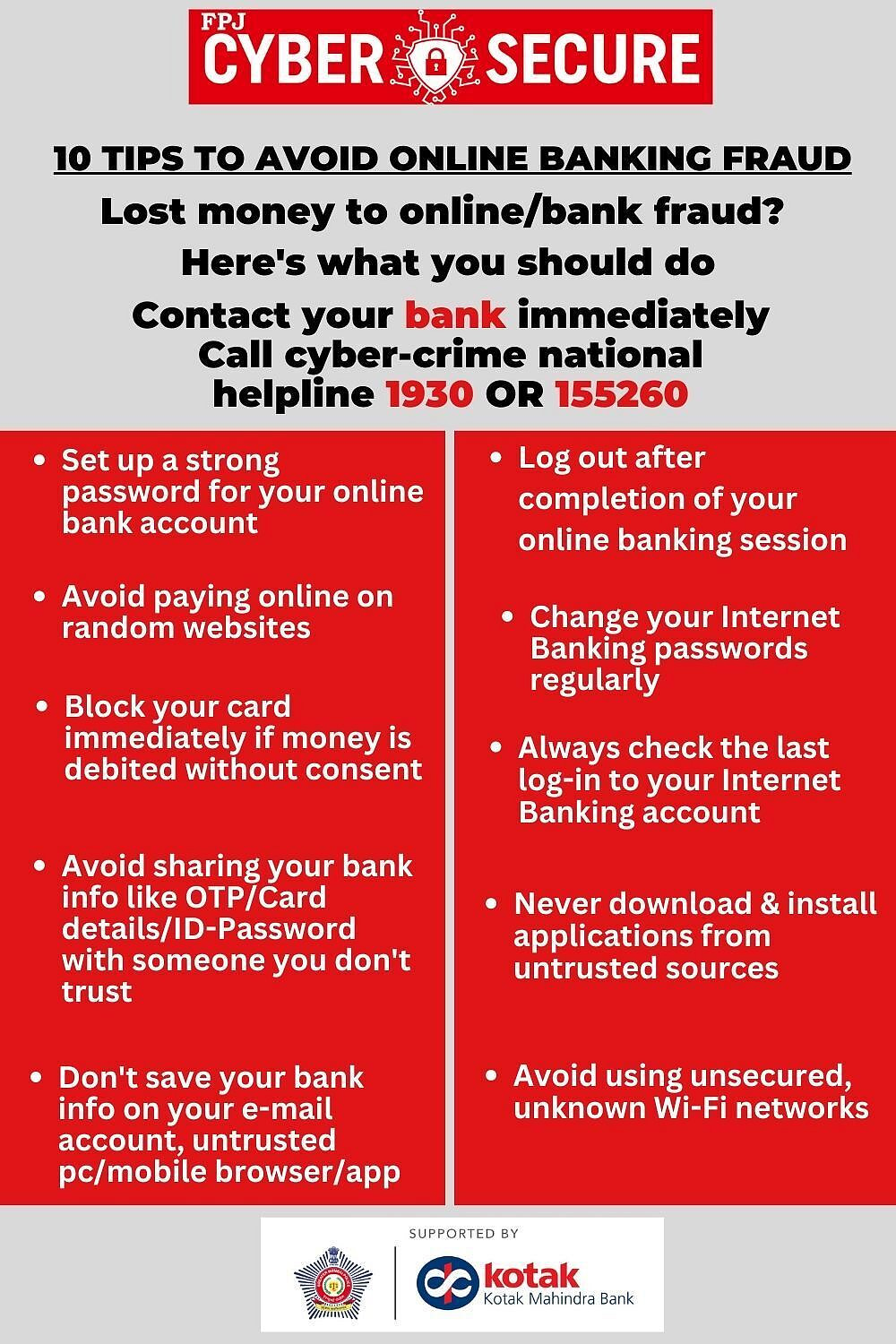 FPJ Cyber Secure |
(We are on WhatsApp. To get latest news updates, Join our Channel. Click here)