The Youth Kathak Festival
The Youth Kathak Festival is a one-of-a-kind weekend festival that is taking place for the first time in India. The aim is to assist and collaborate with young classical artists who are creating significant work. The most captivating Kathak performers in the city will participate in the event, along with celebrities, famous artists, a finale showcase, etc.
When: Till 29 Jan
Where: Bandra Fort Garden, Bandra West, Mumbai
To book a place visit at: insider.in
Lollapalooza India - After Show Ft. Seth Troxler
Seth Troxler is a well-known DJ from the US who has an expansive repertoire of house, techno, and minimalist music. Alina will be joining him. In an exclusive, small aftershow experience, stop by for fantastic music, an impeccable atmosphere, and the best food and beverage. Get ready for a groovy evening.
When: 29 Jan, 9 pm
Where: Famous Studios, Mahalakshmi, Mumbai
To book a place visit at: bookmyshow.com
Percussion Symphony by L Subramaniam & Group
The percussion symphony is a one-of-a-kind work by highly renowned violinist and composer L. Subramaniam. Subramaniam has worked with renowned artists from all over the world and pioneered the genre of Indian jazz. With over 200 recordings under his belt, some of his fusion pieces are considered milestones. In addition to the violin master, the event will feature percussionists Anindo Chatterjee, Ramanamurthy V.V., Ganesh Kumar, and many others.
When: 01 Feb, 6:30 pm
Where: Tata Theatre: NCPA, Nariman Point, Mumbai
To book a place visit at: bookmyshow.com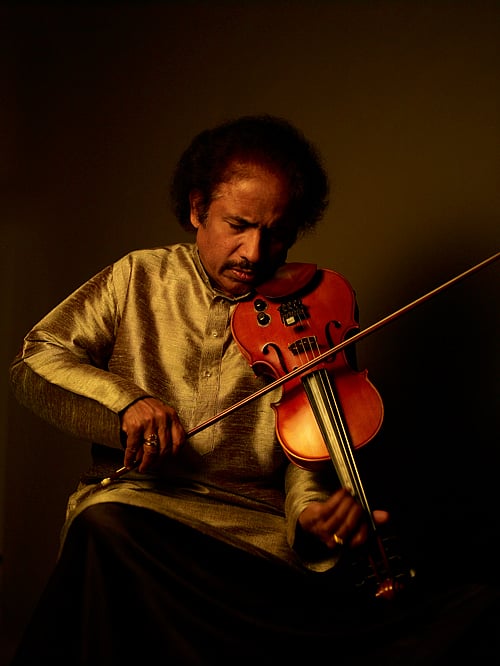 Film screening: All that Breathes
This Indian climate change documentary has made it to the final list of nominations for the 95th Academy Awards. The plot revolves around one of the world's most crowded cities, where two brothers, Nadeem and Saud, devote their lives to the seemingly impossible task of protecting the black kite, a majestic bird of prey vital to New Delhi's ecosystem that has been falling from the sky at alarming rates.
When: 29 Jan, 12 pm
Where: G5A Warehouse, Laxmi Mills Estate, Worli, Mumbai
To book a place visit at: insider.in
Seepy Tank: Walk 582
This is located around an erstwhile water tank built by Mumbai's first Parsi Patel family. The Native Town meets at the CP Tank Precinct. The contributions of the various communities that inhabited Mumbai and still do so have benefitted this region as well. During the walk, explore the story of the Native Town in a nutshell. The highlights of the tour are The Lane of Onions, Khichdi in a Dozen Avatars, A Temple of the Ideal Couple, etc.
When: 05 Feb, 8 am
Where: Phadkewadi Ganesh Temple, VP Road, Mumbai
For more details visit: khakitours.com
(To receive our E-paper on WhatsApp daily, please click here.  To receive it on Telegram, please click here. We permit sharing of the paper's PDF on WhatsApp and other social media platforms.)