Lucky Ali Live - Journey through the decades
90s kids simply cannot miss this one! As the one and only Lucky Ali will be performing his timeless hits. It's going to be an experience that you will remember for a long time. Make sure to bring your loved ones along, because O Sanam mohabbat ki kasam!
When: May 27, 7 pm
Where: NCPA, Nariman Point
Entry: INR 2,499 onwards
RaGa - A Classical Treat
Immerse yourself in a musical evening that celebrates the glorious legacies of Indian classical music through- Ranjani Gayatri, the power duo of Carnatic classical music. Their evocative vocals will be elevated by Charumathi Raghuraman on violin, Manoj Siva on the Mridangam, Krishna S on the Ghatam and Madhuri Kaushik on the Tanpura.
When: May 24, 8 pm
Where: Studio Theatre, Nita Mukesh Ambani Cultural Centre (NMACC)
Entry: INR 500 onwards
Rebellion Rising Feat. Skrat
Celebrate the power of live music with this event. Whether you are a die-hard fan or a casual listener, this event is not to be missed. Skrat is a three-piece garage/alternative rock band from Chennai known for their raw, loud, hook-driven music and high-energy performances.
When: May 25, 7 pm
Where: antiSOCIAL, Lower Parel
Entry: INR 499 onwards
Lil'Desi Music Fest
Get ready to be captivated by Darshan Raval's enchanting voice, Gajendra Verma's unforgettable melodies, MC Altaf's hard-hitting hip hop, D`evil's electrifying rap, and Karan Kanchan's innovative beats.
When: May 27, 4 pm
Where: JVPD Ground, Juhu
Entry: INR 499 onwards

Metallica Tribute by Nemophilis
We can all agree that Metallica has managed to make itself a part of our lives in some way or another. Some listen to the band with nostalgia, some with vigor, and some with just plain joy. EXODUS and Phoenix Marketcity Kurla bring you Tribute to Metallica, the most consistently innovative metal band of the 1980s and '90s, reinvigorating their music with a fast and surprisingly melodic sound.
When: May 27, 7:30 pm
Where: Dublin Square, Phoenix Marketcity Kurla
Entry: INR 499 onwards

Penn Masala India Tour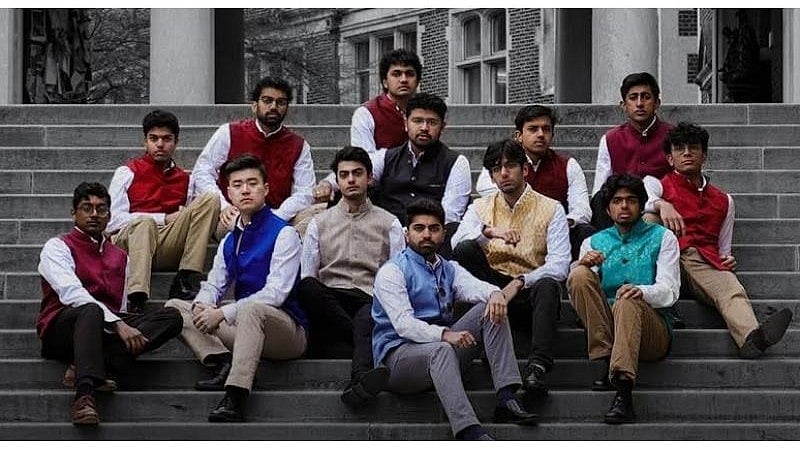 You don't wanna miss this one! It's the World's First South Asian 'A Cappella' Group, born with the desire to create music that traversed traditional cultural boundaries and captured the experience of growing up with both Eastern and Western cultures.
When: May 28, 8 pm
Where: Dublin Square, Phoenix Marketcity Kurla
Entry: INR 499 onwards
Changing Horizons - Ao Naga Choir, Nagaland
Catch a unique choral music performance by Nagaland's Ao Naga Choir whose sound as well as musical inspiration and aesthetics are deeply rooted in the traditional sensibilities of the land. Be introduced to traditional Naga sounds—distinctive melody lines and ululation war cries—through stirring songs narrating stories of love, seasons, Naga ancestors, and the brave deeds of heroes and warriors!
When: May 27, 8 pm
Where: Studio Theatre, Nita Mukesh Ambani Cultural Centre (NMACC)
Entry: INR 500 onwards
(To receive our E-paper on WhatsApp daily, please click here.  To receive it on Telegram, please click here. We permit sharing of the paper's PDF on WhatsApp and other social media platforms.)