Encapsulating the sentiments of every new bride and groom, and their new marital beginnings, Indian fashion designer Gujarat-based designer Amrin Khan has launched her new Bridal Couture for 2022- 2023 – 'Ibtida'.
The collection embodies many emotions and traditions associated with an Indian wedding.
Inspired by her travels across India, Amrin Khan has weaved tradition and heritage with sentiments of a bride and groom starting off on their marital journey. The new collection 'Ibtida', an Arabic word that translates to new beginnings, is a celebration of all the feelings and emotions that a young couple experiences as they enter into a new phase of their lives.
AMLANJYOTI BORA 2021
AMLANJYOTI BORA 2021
These along with the vibrant colours, rooted traditions and modern approaches of every Indian wedding come together beautifully in the new collection. The silhouettes aim to evoke a sense of romance, devotion, and upliftment that comes along with the joyous occasion of a marriage.
Each outfit is a visual amalgamation of emotions, traditions and new-age bridal couture, and promises to have the couple looking their absolute best on one of the most important days of their lives. The colour palette plays with traditional bridal colours of deep reds, dreamy off whites, hints of greens, pinks and gold.
"Ibtida features 31 outfits designed to fit the needs of the modern-age bride, groom, and bridal party, and combines regality with unmatched class," says Amrin Khan.
AMLANJYOTI BORA 2021
AMLANJYOTI BORA 2021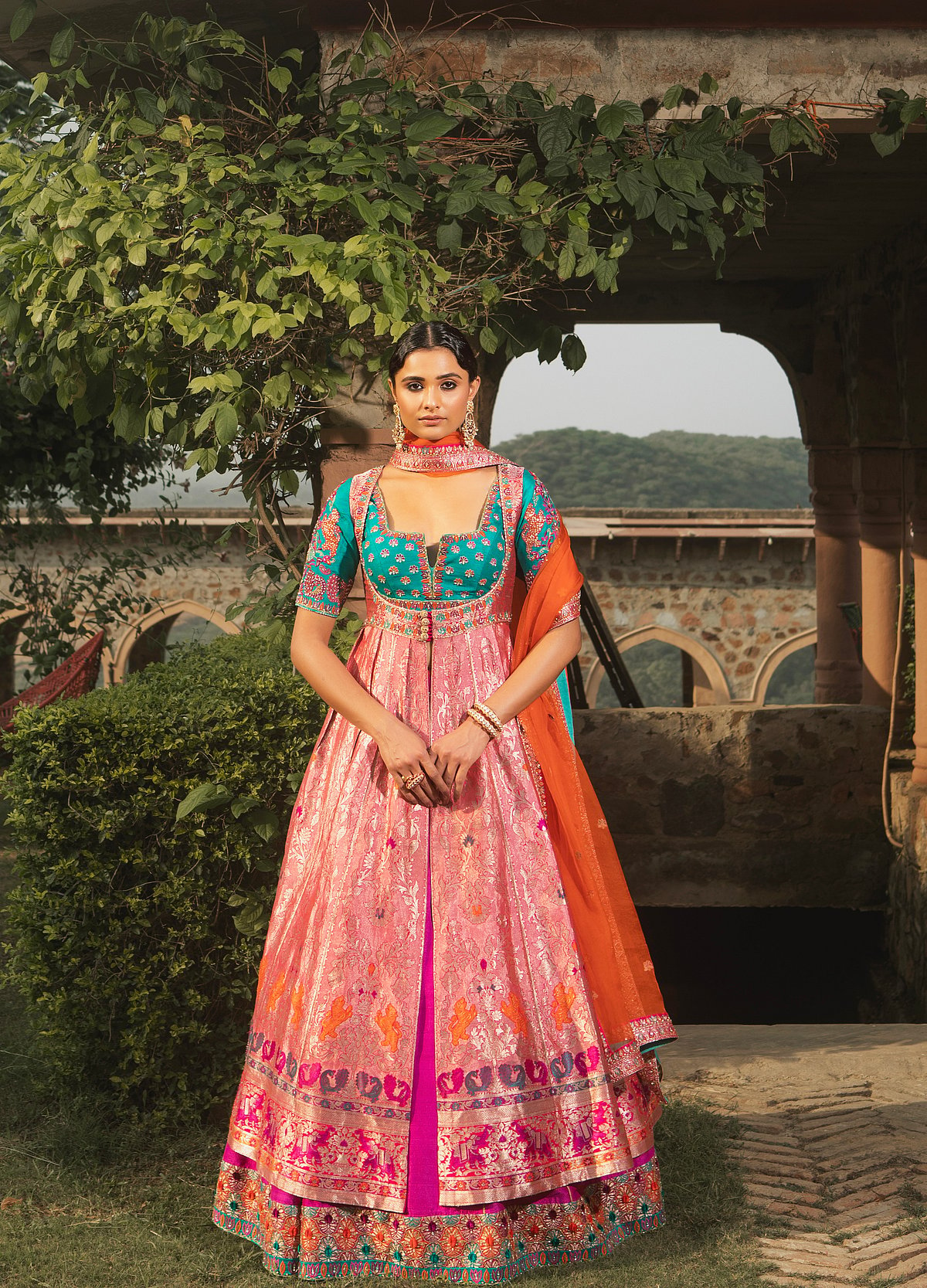 AMLANJYOTI BORA 2021
Known for beautifully crafting together Indian traditions, old-world charm and modern craftsmanship, Amrin has become a label synonymous with glamour, elegance and bespoke couture since 2007. She effortlessly bridges indigenous craft techniques, flattering silhouettes and meticulously detailed drapery to provide a sense of timeless femininity into her work. Amrin is passionate and driven towards satisfying the clients minutest desires for detail and comfort is part of her innate work ethic.
Her passion for design, evolving style and ability to fuse the gap between her clients' dreams into a stunning reality.
Ibtida is available to purchase at the brand's flagship store in Vadodara, Gujarat and caters to Indian and international clients.
(To receive our E-paper on WhatsApp daily, please click here.  To receive it on Telegram, please click here. We permit sharing of the paper's PDF on WhatsApp and other social media platforms.)