Indore: Indian scientists shot down a low orbit satellite 300 kilometres away in space on Wednesday. The anti-satellite missiles were developed in India. With this act, India has become fourth power in the world to use anti-satellite missiles after US, Russia and China. Free Press talked to city residents to know their reactions. Excerpts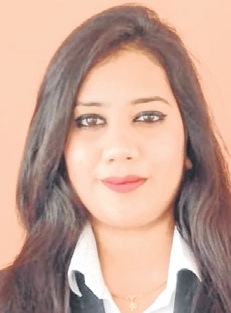 It is one of the greatest achievements of India, which shows hard work and dedication of our scientists making in making our country super powerful. A progressive country needs to safeguard itself from predators.
Though it is bit complex to understand anti-satellite mission but it is a proud moment for all of us. Feeling lucky to be a part of the country, which is developing day by day.
Technically, it is a very big achievement for our country. This technology will definitely help us in future. And I can say with confidence that India will soon upgrade this technology and take it to a new high.
It's a wonderful achievement. Now, attackers will think twice before attacking our country because we are now capable to destroy their entire communication system.
This technology made us more independent. It made our country more strong and advanced. It will be great if this topic becomes a part of education and students are taught about this technology. This will motivate youths to become scientists, specially space scientists.
By testing the first anti-satellite missiles in space, country's space defense system has strengthened. India is now a force to reckon with. Now, rival countries will stay away from us.
This is an initiative to develop our country and to save it from enemies. We have reached a stage where we should be proud of our country, our scientists, our leaders. ISRO did very well in last few years.
Very happy with this act of our Indian Space Research Organisation. I wish soon our country will become world's most powerful. If possible, I will appear for entrance exam to join ISRO.
Though I am far from country but I am happy. My German friends congratulated me for this. This is a great step taken by our country to defend space. Happy and proud to be part of such a powerful country. Now, people will know ISRO as they know NASA."
(To receive our E-paper on whatsapp daily, please click here. We permit sharing of the paper's PDF on WhatsApp and other social media platforms.)
Published on: Thursday, March 28, 2019, 11:08 AM IST